Martin F. Joyce-Brady, MD
Clinical Professor, Medicine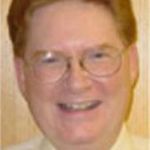 The Pulmonary Center – 715 Albany Street, R304
Biography
Dr. Joyce-Brady is Associate Professor in the Department of Medicine. He is an Attending Physician for the Medical Intensive Care Unit and the Pulmonary Consultation Service at Boston Medical Center . He is also the Director of Pulmonary, Respiratory Therapy and Ventilator Care Services at The Radius Specialty Hospital-Boston and Quincy.
Dr. Joyce-Brady's research is focused on the response of the developing and the adult lung to oxidant stress. His focus is on glutathione and glutathione metabolism, particularly in the lung lining fluid that baths the surface of the lung. His laboratory has characterized the key enzyme in glutathione metabolism, gamma-glutamyl transferase (GGT), and a mouse model of GGT deficiency, the GGTenu1 mouse. This work has revealed the presence of glutathione metabolism in LLF and a novel target that can augment lung lining fluid glutathione content under oxidant stress associated with inflammatory lung disease.
His laboratory has also utilized several tools to study gene expression in the developing lung, including suppression subtractive hybridization, differential display and microarrays. Selected genes that are developmentally regulated in the perintal period are now under study in adult lung to decipher their role in repair following injury. One such gene, fibulin-5, is a regulator of elastogenesis and severe emphysema develops with fibulin-5 deficiency in the knock out lung. Fibulin-5 is a matrix protein that also functions in antioxidant defense and current studies are aimed at integrating the loss of elastogenesis with oxidant stress.
Other Positions
Member

,

Pulmonary Center

,

Boston University

Graduate Faculty (Primary Mentor of Grad Students)

,

Boston University Chobanian & Avedisian School of Medicine, Graduate Medical Sciences
Education
University of Maryland

, MD

University of Delaware

, BAAS
Publications
Published on 8/31/2016

Jean JC, Brown LAS, Joyce-Brady M. "Perinatal Lung development: The Lung at Birth". In H Aly and H Abdel-Hady (eds), Respiratory Management of Newborns. InTech. Croatia. 2016; 119-138.

Read at: Custom

Published on 4/26/2016

Epstein SK, Joyce-Brady MF. "Management of the difficult-to-wean adult patient in the intensive care unit". In Polly E Parsons and Geraldine Finlay (eds), UpToDate. 2016.

Published on 7/31/2014

Tuzova M, Jean JC, Hughey RP, Brown LA, Cruikshank WW, Hiratake J, Joyce-Brady M. Inhibiting lung lining fluid glutathione metabolism with GGsTop as a novel treatment for asthma. Front Pharmacol. 2014; 5:179. PMID: 25132819.

Read at: PubMed

Published on 5/1/2014

Sulis CA, Walkey AJ, Abadi Y, Campbell Reardon C, Joyce-Brady M. Outcomes of a ventilator-associated pneumonia bundle on rates of ventilator-associated pneumonia and other health care-associated infections in a long-term acute care hospital setting. Am J Infect Control. 2014 May; 42(5):536-8. PMID: 24773791.

Read at: PubMed

Published on 1/23/2013

Jean JC, George E, Kaestner KH, Brown LA, Spira A, Joyce-Brady M. Transcription factor Klf4, induced in the lung by oxygen at birth, regulates perinatal fibroblast and myofibroblast differentiation. PLoS One. 2013; 8(1):e54806. PMID: 23372771.

Read at: PubMed

Published on 7/1/2011

Joyce-Brady M, Hiratake J. Inhibiting Glutathione Metabolism in Lung Lining Fluid as a Strategy to Augment Antioxidant Defense. Curr Enzym Inhib. 2011 Jul; 7(2):71-78. PMID: 22485086.

Read at: PubMed

Published on 6/1/2011

Joyce-Brady MF, Tuder RM. Just in the "Bik" of time. Am J Respir Crit Care Med. 2011 Jun 1; 183(11):1447-8. PMID: 21642254.

Read at: PubMed

Published on 1/1/2011

Martin Joyce-Brady, William W Cruikshank, Susan R. Doctrow. Antioxidant Strategies in the Treatment of Bronchial Asthma. Bronchial Asthma-Emerging Therapeutic Strategies (Dr. Liz Sapey, Ed). 2011.

Read at: Custom

Published on 10/22/2009

Klings ES, Lowry MH, Li G, Jean JC, Fernandez BO, Garcia-Saura MF, Feelisch M, Joyce-Brady M. Hyperoxia-induced lung injury in gamma-glutamyl transferase deficiency is associated with alterations in nitrosative and nitrative stress. Am J Pathol. 2009 Dec; 175(6):2309-18. PMID: 19850887.

Read at: PubMed

Published on 4/1/2009

Walkey AJ, Reardon CC, Sulis CA, Nace RN, Joyce-Brady M. Epidemiology of ventilator-associated pneumonia in a long-term acute care hospital. Infect Control Hosp Epidemiol. 2009 Apr; 30(4):319-24. PMID: 19245314.

Read at: PubMed
View 42 more publications: View full profile at BUMC