BUMC Faculty Promotions – July 2023
Congratulations to the following Chobanian & Avedisian School of Medicine faculty on their recent appointment or promotion.
Professor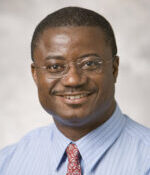 Elijah Paintsil, MD, Pediatrics, is chair and chief of pediatrics at the school and Boston Medical Center (BMC). He joins the BU/BMC community from Yale School of Medicine where, over 18 years, he assumed progressive leadership responsibilities, and served as section chief of pediatric infectious diseases and global health and was a professor in pediatrics and pharmacology as well as professor of epidemiology at Yale University School of Public Health and a professor at Yale School of Management. A physician-scientist and an NIH-funded investigator, Dr. Paintsil's research has focused on antiretroviral therapy induced mitochondrial dysfunction, transmission of hepatitis C among injection drug users, and pediatric HIV treatment outcomes in resource limited countries. He is a member of the American Academy of Pediatrics, Society for Pediatric Research, Academic Pediatric Society, Pediatric Infectious Diseases Society Board, a scholar of the Pediatric Leadership Development Program sponsored by the Association of Medical School Pediatric Department Chairs (AMSPDC), and a consultant to Africa CDC in their continent-wide COVID-19 mitigation efforts in Africa.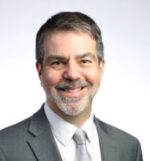 Frederick Ruberg, MD, Medicine/Cardiovascular Medicine and Radiology, is associate chief for cardiovascular medicine at Boston Medical Center (BMC) and a clinical scientist with expertise in cardiac amyloidosis with continuous funding since 2005. He senior authored a number of important consensus guidelines statements relative to cardiac imaging, cardiac amyloidosis management and cardiac amyloidosis imaging/diagnosis. He currently is multi-PI of the $7.2M NHLBI-R01 funded Screening for Cardiac Amyloidosis with Nuclear Imaging in Minority Populations (SCAN-MP) study. An expert in cardiac imaging, Dr. Ruberg is senior associate editor of Circulation: Cardiovascular Imaging and a Fellow of the American Heart Association. In 2017 he was recognized as the outstanding research mentor by the BMC Medicine house staff, and in 2022 recognized with the Outstanding Citizen award from the department of medicine. A member of the BU Clinical and Translational Science Institute (CTSI) leadership team since 2016, he presently directs research workforce development activities for the Medical Campus. In 2022 he was elected to membership in the Association of University Cardiologists.
Research Professor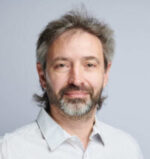 Yuriy Alekseyev, PhD, Pathology & Laboratory Medicine, is a scholar, scientist and educator with expertise in genetic sequencing, genomics, single cell and spatial biology. He was appointed director for the BU Microarray and Sequencing Resource Core Facility in 2007 and also has served as director for the department of medicine's Single Cell Sequencing Core Facility. Dr. Alekseyev participates in the development of novel, less invasive gene expression biomarkers for lung cancer and studies of gene expression changes caused by COPD. He has provided invaluable consultative services to the clinical branch of the department as it was planning and investing in next generation sequencing in the Boston Medical Center's Anatomic Pathology division.
Associate Professor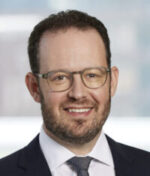 Matthew Nayor, MD, MPH, Medicine/Cardiology, is a physician-scientist and cardiologist with subspecialty training in advanced heart failure and transplantation. He is a previous recipient of the school's Aram V. Chobanian Distinguished Assistant Professorship. Dr. Nayor's research uses physiologic studies and cardiovascular epidemiology to focus on the intersection of metabolic health and cardiovascular disease, especially heart failure with preserved ejection fraction (HFpEF). His NIH-funded laboratory is engaged in examining individual responses to discrete physiological perturbations, such as dietary stress or exercise, as precision phenotypes of impaired reserve capacity. By combining these assessments with high-throughput molecular screens (metabolomics, proteomics), Dr. Nayor's laboratory has the ultimate goals of furthering understanding the underlying pathobiology, improving risk stratification, and potentially identifying novel therapeutic targets.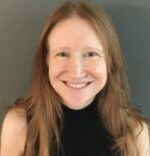 Michelle Bovin, PhD, Psychiatry, is a staff psychologist in the Behavioral Science Division of the National Center for PTSD at VA Boston Healthcare who focuses on two complementary areas: the development, validation and application of trauma-informed assessment tools and the improvement of access to care for patients with posttraumatic stress disorder (PTSD). Dr. Bovin led efforts to develop and validate key PTSD assessment instruments and training tools to ensure appropriate use, which has informed policy nationwide. She is extending this work in a VA HSR&D-funded MERIT award to help the VA ensure that Veterans with PTSD can access care. Dr. Bovin is a subject matter expert in the development of training instruments for the Clinician-Administered PTSD Scale for DSM-5, the gold standard interview for diagnosing PTSD. She serves on the editorial boards of Psychological Services, Assessment, and Journal of Traumatic Stress and is a standing member of the Mental and Behavioral Health VA HSR&D study section. She provides direct clinical training of psychology interns and postdoctoral fellows in the Boston Consortium in Clinical Psychology.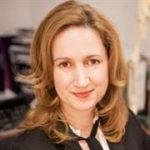 Andreea Bujor, MD, PhD, Medicine/Rheumatology, is is a rheumatologist-scientist who focuses her research on the role of myeloid cells in scleroderma pathogenesis and cardiac fibrosis. She has made a major contribution in her field by identifying Fli-1 as a key player in cardiac fibrosis with an h-index of 14. She is currently a PI on an R01 and a grant from the National Scleroderma Foundation, in addition to being site PI for the Scleroderma Clinical Trials Consortium study. Dr. Bujor also serves as associate director for the rheumatology fellowship and has established and organized an institutional scleroderma biorepository of patient and control skin biopsies and blood samples linked to a clinical database.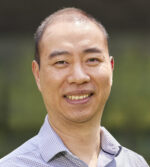 Shuaiying Cui, PhD, Medicine/Hematology & Medical Oncology, specializes in sickle cell disease. His work has elucidated new mechanisms for the induction of fetal hemoglobin and has tremendous therapeutic potential. He is PI on an R01 and PI on five other grants from foundations and industry. Dr. Cui has served on several editorial boards and is currently associate editor of Frontiers in Hematology.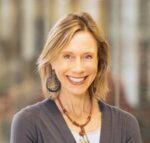 Katherine Gergen Barnett, MD, Family Medicine, is a primary care physician and researcher with expertise in health care policy and delivery, medical training and community engagement. She has served as a PI and co-PI on multiple grants, including a MassHealth grant to create and evaluate addiction training for family medicine residents, a Pfizer grant to study the efficacy of Paxlovid in high risk children, a CTSI grant to evaluate best practices for hospital based youth advisory boards, a PCORI grant to create and evaluate integrative medicine group visits for chronic pain, and an NIH grant to study the efficacy of restorative justice and storytelling on healing medical mistrust. Dr. Gergen Barnett is vice chair of primary care innovation and transformation in the department of family medicine and has served in multiple leadership roles including as Residency Program Director, Medical Director, and co-founder of the joint Family Medicine-Psychiatry Residency. She directed the school's Healers' Art Course and regularly supervises medical students in her clinical practice. Finally, Dr. Gergen Barnett is a regular contributor to The Boston Globe, National Public Radio, and multiple television outlets.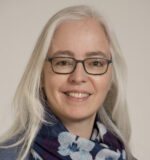 Karin Schon, PhD, Anatomy & Neurobiology, is a cognitive neuroscientist with expertise in human learning & memory, cognition and brain structure. Her research focuses on modulators of the medial temporal hippocampal (MTH) memory system in humans using neuroimaging, cognitive, biomarker, and exercise physiology methods. Her experimental approach uses high-resolution structural and functional magnetic resonance imaging (fMRI)methods enabling visualization of hippocampal subfields noninvasively, combined with quantification of plasticity-related biomarkers derived from peripheral blood samples and exercise physiology. Dr. Schon's current research is focused on modulation of the MTH system by psychological and social stress. Her innovative research program centers on stress related to chronic exposure to racism in self-identified Black or African American young and older adults. She co-directs two GMS graduate courses and mentors undergraduates, master's and PhD students. Actively involved in the STaRS and BU PREP pipeline programs, Dr. Schon has an active collaboration with the University of Virgin Islands, where she is a research mentor in their undergraduate research training summer program.
Clinical Associate Professor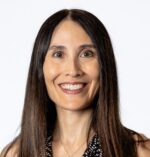 Linda Ng, MD, Urology, is a urologist with subspecialty in urogynecology (female pelvic medicine, neurourology and reconstructive surgery). She focuses on caring for patients with functional lower urinary tract and pelvic floor disorders such as urinary incontinence, overactive bladder, and pelvic organ prolapse. She also treats men with urethral stricture disease. Since 2017, she has served as the director of the Urology Residency Program. As the only female faculty member in urology, she has been actively recruiting and mentoring more women in the field of urology. She has participated in panels for medical students interested in surgical fields, increasing exposure to urology and highlighting the benefits of a career in urology.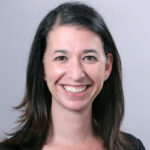 Rachel Stark, MD (CAMED'02), MPH, Medicine/GIM, joined BU in 2022 and is based at VA Boston Healthcare System where she cares for the frail and aging veteran population in its Home-Based Primary Care Program. Dr. Stark has served in various roles in primary care and medical education leadership, most recently as the director for the Internal Medicine Residency Program at Cambridge Health Alliance and instructor of medicine at Harvard Medical School. During her 11 years at Harvard Medical School and Cambridge Health Alliance, she won multiple awards for her excellence in teaching, mentoring and leadership. Most notably, she won the Young Mentor Award at Harvard Medical School in 2019. She also was honored as the Medical Educator of the Year by the New England Region of the Society of General Internal Medicine in 2014.