School Names Educators of the Year
Five faculty have been honored as 2023 Educators of the Year by the School's Awards Committee. Nominated by students and faculty, the annual awards recognize the school's educators who provide excellence in teaching and mentoring.
This year's recipients are Ricardo Cruz, MD, MPH, Educator of the Year, Preclerkship; Julia Bartolomeo, MD, Educator of the Year, Clerkship; Lillian Sosa, MS, CGC, Educator of the Year in MA/MS Programs; Douglas Rosene, PhD, Educator of the Year in PhD Programs and Jia Jeannie Xu, MD, Resident Educator of the Year.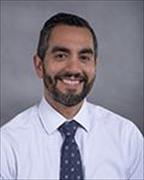 Cruz is an assistant professor of medicine as well as a primary care physician who is board certified in internal medicine. He has clinical expertise in addiction medicine and treats patients with substance use disorders at Boston Medical Center's (BMC) Faster Path low-barrier bridge clinic and the Office Based Addiction Treatment (OBAT) clinic where addiction treatment is integrated into primary care services. Cruz also has an interest in working with individuals with a history of incarceration, working to mitigate the risks of re-entry by working to re-engage them in primary care and behavioral services with a focus on treatment of substance use disorders. As a member of the Academy of Medical Educators at the School, Cruz serves as the core advisor for a cohort of medical students for the entirety of their time in the medical school and core educator for the Doctoring courses where students learn communication and clinical reasoning skills and knowledge. He also assists in curriculum development and implementation in the School and Internal Medicine residency program.
Cruz's nominators said, "He has repeatedly demonstrated a passion for teaching first and second-year medical students as they lay the foundation for becoming doctors in the Intro to Clinical Reasoning course. He loves engaging the students and encourages a deeper understanding of what can be learned though the physical exam. He provides ongoing support through mentorship and professional coaching to ensure Underrepresented in Medicine (URiM) residents are retained and achieve success in the residency program."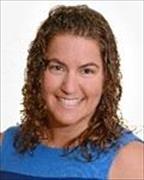 Bartolomeo is an assistant professor of family medicine. She graduated from the school in 2015 and performed her residency in family medicine at BMC. Clinically, she sees primary care patients at East Boston Neighborhood Health Center (NHC) and rounds on the inpatient Family Medicine service at BMC with the residents and fourth-year students. As the Associate Clerkship Director for the Family Medicine Clerkship, she teaches third-year students and serves as site director for students rotating at East Boston NHC. She was accepted into the inaugural Academy of Medical Educators in 2019, where she is an educator and advisor for first-and second-year students in the Doctoring courses. She has been a field-specific advisor for many students applying into Family Medicine and also has held the role of faculty advisor for the Family Medicine Interest Group. Additionally, she joined the medical school Admissions Committee in 2022.
Bartolomeo's nominators commented, "Her leadership and commitment to the Family Medicine Interest Group (FMIG) group during COVID-19 was essential. As events were often cancelled or provided via Zoom during our first year, we did not have any experience planning in-person events when we became student leaders. Furthermore, she demonstrated commitment to developing our leadership skills as student leaders of FMIG. She encouraged us to develop our own ideas, which allowed us to explore our own interests in family medicine including collaborating with the Geriatrics Interest Group to establish a joint event on the intersection of geriatrics and family medicine. She truly helped FMIG achieve its goal of increasing awareness and interest in Family Medicine in the preclerkship years."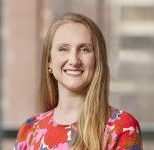 Sosa is a licensed genetic counselor practicing in the department of obstetrics and gynecology at BMC. She is the assistant program director of the genetic counseling master's program at the school. Her primary roles include oversight and coordination of the fieldwork and clinical education curriculum. Sosa provides clinical supervision for students, and faculty education for clinical supervisors in her region and serves on the Health Equity Steering Committee in the department of obstetrics & gynecology and the Graduate Medical Sciences Diversity Equity & Inclusion Steering Committee. She recently obtained her Certificate of Advanced Graduate Studies in Health Professions Education at Simmons University.
One of her nominators said, "Lillian is a deeply valued core member of our faculty who continues to elevate the quality of teaching for our program in the classroom and in the clinic for our students. She is consistently rated highly by students on her knowledge, experience, professionalism, mentorship and teaching ability."  According to a student, "She has always gone above and beyond in providing in-depth feedback and tailors each day of the rotation to fulfill skills that I needed improvement on. I appreciate how open she is in receiving feedback and am always confident in being able to have a conversation with her."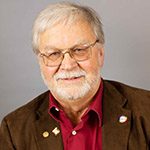 A professor of anatomy and neurobiology, Rosene is one of the world's experts on the anatomy of the temporal lobe limbic system, an area he has published extensively in. He alsois recognized for his work in the neurobiology of cognitive aging and was program director for 15 years of a long-standing NIH Program Project studying the neural bases of cognitive decline using an experimental model to model normal human aging. Currently, he is the principal investigator or co-investigator on several other NIH grants that study various aspects of aging and age-related disease in experimental models.
One of Rosene's nominators said, "He epitomizes the mission of the award in that he certainly goes above and beyond expectations for our teaching mission. He challenges students to acquire skills critical to their development as scientists. He delivers exceptional education to our students as his commitment to their learning is unrivaled." Another colleague points out he is an exceptional mentor to young PhD candidate neuroscientists. "He provides unending patience, support, guidance and wisdom to his students, postdoctoral fellows as well as to his faculty colleagues, who themselves mentor PhD students."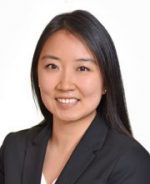 Xu is the chief resident in ophthalmology at BMC and a graduate of the combined seven-year undergraduate/medical school program at BU. Following this, she completed an internal medicine internship year at Beth Israel Deaconess Hospital before returning to the University to complete her ophthalmology residency at BMC. During her training, Xu investigated corneal parameters for normal-tension glaucoma, race as a risk factor for surgical outcomes of rhegmatogenous retinal detachments and vitreous biomarkers of retinal and neurodegenerative diseases.
According to a colleague's recommendation, "Jeannie is an exceptional resident educator because she prioritizes medical student education and fervently encourages student involvement in attending clinics and the operating room. She is also a superior educator because she carves out time for teaching, even during busy clinic days."
"As chief resident, Jeannie is clearly committed to diversity, equity and inclusion. As a patient advocate, she always made sure that all the medical students knew how to get an interpreter for all of the different languages that our patients speak at BMC, so that patients could comfortably communicate in their preferred language," the colleague added.
Her research efforts have resulted in publications in journals such as the Canadian Journal of Ophthalmology, Journal of Clinical Medicine, Life, and Retina Cases and Brief Reports. Xu's work also has been presented at major ophthalmology conferences, including the Association for Research in Vision and Ophthalmology, New England Ophthalmological Society and Women in Ophthalmology.