Paul Tornetta, III, MD
Professor, Vice-Chairman, Residency Program Director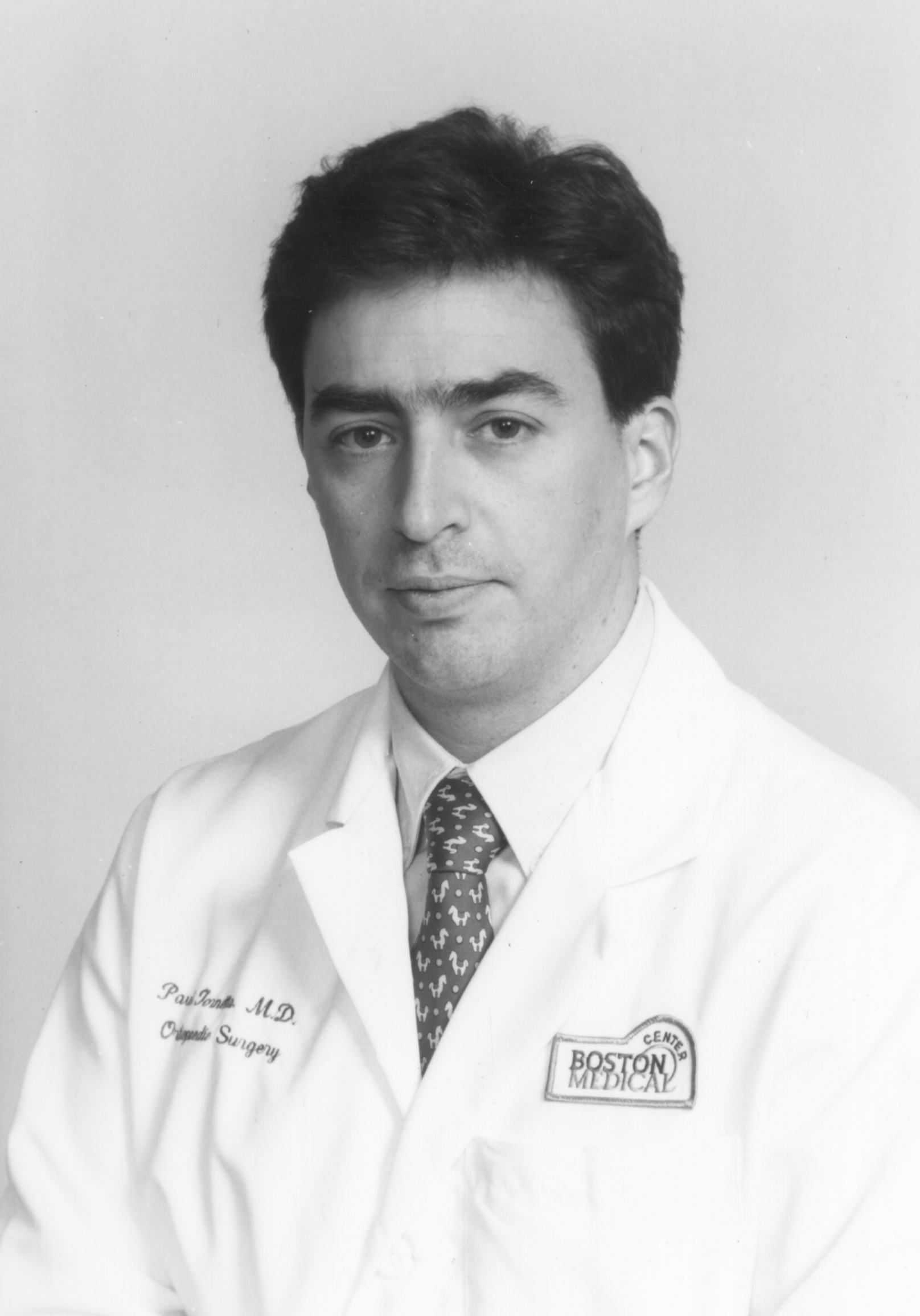 Dr. Paul Tornetta is a Professor, Vice Chairman, and Residency Program Director in the Department of Orthopaedic Surgery, at Boston University School of Medicine and the Director of Orthopaedic Trauma for the Boston Medical Center. He earned his medical degree and completed his internship and orthopaedic residency training at the State University of New York Health Science Center at Brooklyn, in Brooklyn, New York. Following a fellowship in pelvic and acetabular fractures with Dr. Joel Matta in Los Angeles, CA, Dr. Tornetta was appointed the Director of Orthopaedic Trauma at Kings County Hospital Center and the University Hospital of Brooklyn where he was the Residency Coordinator and Director of Research.
Dr. Tornetta is devoted to teaching orthopaedic residents and improving the quality of patient care through research. His research interests focus on both the clinical and technical aspects of orthopaedic trauma surgery and the injured patient.  His current studies involve elderly injury patterns, fracture healing, and minimally invasive surgery.  He is the 2010 OREF Clinical Research Award recipient for the SPRINT paper and four time Bovill Award winner at the 2009 OTA Annual Meeting for the abstract Nonoperative Immediate Weightbearing of Minimally Displaced Lateral Compression Sacral Fractures Does Not Result in Displacement.
A former President of the Orthopaedic Trauma Association and an ABC Traveling Fellow, he currently serves as a member at large for the Board of The American Academy of Orthopaedic Surgeons and is the Chairman of the Strategic Planning & Board Development Committee for the Orthopaedic Trauma Association. He is appointed to the Instructional Course Committee and the Guidelines Oversight Committee of the American Academy of Orthopaedic Surgeons. He serves as an associate editor for the Journal of Orthopaedic Trauma and as an editor and reviewer for the Journal of Bone and Joint Surgery, Clinical Orthopaedics and Related Research, Journal of the American Academy of Orthopaedic Surgeons, and the Journal of Trauma.
Dr. Tornetta is one of the leading clinical scientists in the field of orthopaedic trauma, his academic accomplishments are numerous and Boston Magazine names him a Top Doctor.
Specialty
Orthopaedic Trauma
Office Address
Boston University Orthopaedic Surgical Associates
725 Albany St.
Shapiro 4th Floor, Suite 4B
Boston, MA  02118
Patient Appointments/Referrals
Patients should call the Orthopaedic Scheduler at 617-414-4865 to schedule an appointment.
Referring physicians should call the Clinical Coordinator at 617-414-5794 for consultation or transfers.
Out of state referring physicians should call 877-303-1234 for consultations and transfers.
Medical School and Graduation Year
MD, 1987
State University of New York
Health Science Center at Brooklyn, Brooklyn, New York
Residency, Specialty, and Graduation Year
1987 – 1988
Intern, General Surgery
State University of New York – Health Science Center at Brooklyn
Brooklyn, New York
1988 – 1992
Resident, Orthopaedic Surgery
State University of New York – Health Science Center at Brooklyn
Brooklyn, New York
Residency Fellowship, Specialty, and Graduation Year
1992 – 1993
Fellow, Acetabular and Pelvic Fractures
Hospital of the Good Samaritan
Los Angeles, California
Board Certification, Year Received
American Board of Orthopaedic Surgery
1995
Research/Clinical Interests
Trauma and complex articular fractures
Fracture healing
Minimally invasive surgery
Fractures in the elderly
Scientific Collaborations
OTRC, Orthopaedic Trauma Research Consortium
METRC, Major Extremity Trauma Research Consortium
SPRINT
FAITH