Program Overview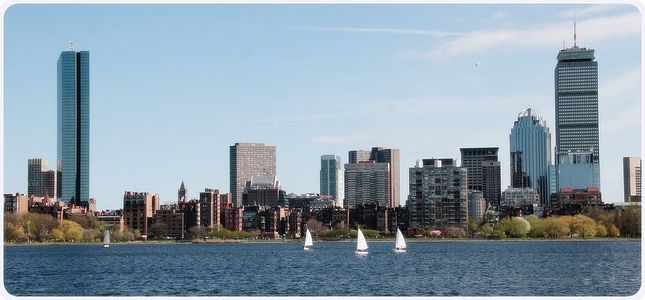 The primary goal of the Boston University Medical Center Training Program in Neurology is to provide house officers with the knowledge and skills to competently diagnose and care for patients with neurological disease. Our large and diverse faculty encompasses a wide range of interests in neurology and strives to instill a sense of learning, teaching, and cooperation through instruction and supervision of each resident. Each resident has a chance to see an abundant and appropriate clinical case material, presenting the "many faces of neurologic disease." Our Program offers the resident experience in all facets of neurological study through exposure to the strengths of each affiliated institution, resulting in the highest quality of neurological training available anywhere.
Schedule
The rotation schedule meets the training requirements to sit for the American Board of Psychiatry and Neurology (ABPN) examinations, as determined by the Accreditation Council of Graduate Medical Education (ACGME) of the American Medical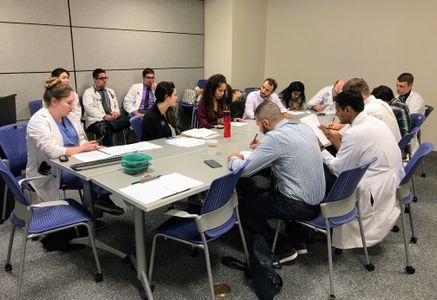 Association (AMA), the official accrediting bodies for internship, residency and fellowship training in the United States. These rotations are adjusted based upon the recommendations of the ACGME and the ABPN to ensure Board eligibility upon completion of the Program. The Program is driven by educational and certification requirements.
During the first year, the resident learns the fundamentals of neurological disease at Boston Medical Center (BMC) and the Boston Veterans Administration Medical Center (BVAMC). The first year resident evaluates and manages patients with diverse neurological problems, gaining an understanding of the diseases of the nervous system by working both in the Inpatient and Outpatient services. Emphasis is placed on the functional approach to patient care through critical intervention and rehabilitation. It is in this year that the resident will start their continuity clinic that they will continue for the next three years. Rotations in neuroradiology will allow the resident to hone their skills at imaging the nervous system.
In the second year, the resident starts to make their transition to a senior resident. As a senior resident, she/he supervises the Inpatient Neurology Service at BMC, directing the work of first year residents and medical students. Elective rotations are provided to allow the resident to explore interests in specific areas of neurology and to begin a research project. This year, the resident will spend 3 months in Pediatric Neurology both in the inpatient and outpatient settings.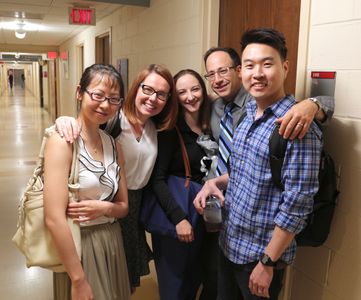 During the third and final year of residency training, the resident is expected to function at a high and independent level. He/she supervises the Neurology Service as senior resident at BVAMC, and the Consult Service at both BVAMC and BMC. In addition, he/she is the Site Administrator resident at the BVAMC or at one of the two units of BMC (The East Newton Campus or Harrison Avenue Campus). Rotations in Neurophysiology (EMG and EEG) introduce the resident to basic neurodiagnostic testing techniques while reviewing peripheral and central nervous system anatomy. Elective rotations may be spent in research or clinical subspecialties at the Boston University affiliated institutions, other facilities within the Metropolitan Boston area, or in other cities or countries based on the resident's performance and area of interest. Independent decision-making and teaching are encouraged with appropriate supervision by a senior staff member. It is during this year that the transformation from resident to "attending" is apparent.
Below is a table with sample schedule for every year of residency.  In the table, VA stands for Veterans Hospital Wards, NN stands for New Neurology Outpatient Clinics, STROKE stands for Stroke Wards, PSYCH stands for Psychiatry, HAC stands for Harrison Avenue General Neurology Service, ENC stands for East Newton Campus Neurology Wards, VAC stands for vacation, RAD stands for Neuroradiology, PEDS stands for Pediatric Neurology, NF is Nightfloat, and  ELECTIVE is elective.
| | | | |
| --- | --- | --- | --- |
| BLOCK | PGY-2 | PGY-3 | PGY-4 |
| ONE (7/1/17-7/30/17) | HAC | PEDS | NN |
| TWO (7/31/17-8/27/17) | PSYCH | STROKE | ICU |
| THREE (8/28/17-9/24/17) | NN | ENC | NF/VAC |
| FOUR (9/25/17-10/22/17) | VA | VAC/NF | HAC |
| FIVE (10/23/17-11/19/17) | STROKE | VA | ELECTIVE |
| SIX (11/20/17-12/17/17) | VA | NN | EMG |
| SEVEN (12/18/17-1/14/18) | RADS/VAC | PEDS | EMG |
| EIGHT (1/15/18-2/11/18) | HAC | VAC/NF | ELECTIVE |
| NINE (2/12/18-3/11/18) | STROKE | STROKE | NN |
| TEN (3/12/18-4/8/18) | ICU | ELECTIVE | HAC |
| ELEVEN (4/09/18-5/06/18) | ENC | PEDS | VAC/NF |
| TWELVE (5/07/18-6/03/18) | RADS/VAC | ENC | VA |
| THIRTEEN (6/04/18-6/30/18) | NN | VA | ELECTIVE |
Research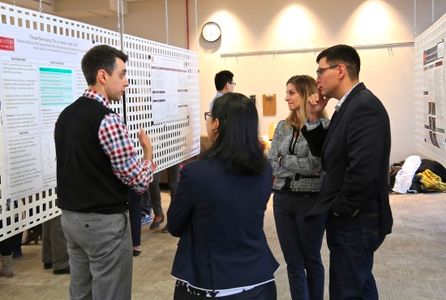 Research is an important part of residency training at Boston University Medical Center. Our primary goal is to train strong clinical neurologists and we understand research is a big part of this. Residents are encouraged to set up research projects that they are interested in with faculty guidance. We have the benefit of a strong faculty with a wide array of clinical interests. They are always eager to help start a project depending on a resident's interests. On the right of the screen, there is a Research selection that gives more information about some of the options available though in no way represents all of the opportunities.
As an overview, we will highlight two particular areas that many residents choose to participate. One is our strong affiliation with the Framingham Heart Study. Please click on this link to read more about this massive project that has been ongoing since 1948. We would also like to direct you to the Boston University Alzheimer's Disease Center. This center is not only involved in research but also strives to enhance patient education and care. The Boston University Alzheimer's Disease Center (BU ADC) was established in 1996 as one of 29 centers in the US funded by the National Institutes of Health to advance research on Alzheimer's disease and related conditions. The BU ADC, through its CTE Center, also fosters and supports high-impact, innovative research on chronic traumatic encephalopathy and other long-term consequences of repetitive brain trauma in athletes and military personnel, including studies funded by the National Institutes of Health, the Department of Veterans Affairs, the Sports Legacy Institute, and the Department of Defense.
Residents are encouraged to pursue what interests them. As Neurology becomes more and more specialized, the role of fellowship training becomes more important. We are proud to offer four of our own fellowships and you can see those by clicking on the Subspecialty Fellowships on the right of your screen. We are also proud of our resident placement at other institutions across the country.