Application Process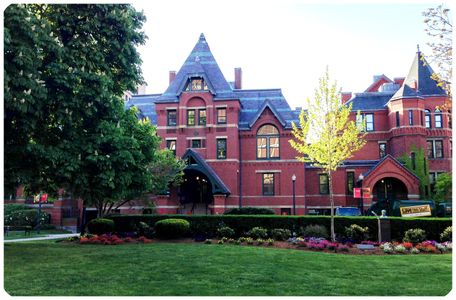 Thank you for your interest in the BU Neurology Residency Training Program. Seven positions are offered in each of the three years of the adult neurology residency program. Applications should be submitted through the Electronic Residency Application Service (ERAS) of the National Resident Matching Program (NRMP). A link to the ERAS system can be found on the NRMP website: www.nrmp.org. We prefer that candidates submit their applications as early as possible to expedite scheduling of interviews.
Applications are reviewed early in the fall after the following documentation is received:
Completed ERAS Application Form
Curriculum Vitae
Personal Statement
Dean's Letter
USMLE Transcripts
Medical School Transcript
A minimum of three (3) letters of recommendation
ECFMG Certificate (only international medical graduates)
BUMC Neurology Residency is an Advanced Program. We are linked with PGY-1 Internal Medicine Preliminary Program. Seven positions in the Preliminary IM program have been reserved for applicants who match in the BUMC Neurology program. You would apply to Neurology program (NRMP ID# 1257180A0), and, also, those applicants who wish to be considered for the Preliminary-Neurology Internal Medicine program must apply specifically to the Preliminary IM – Neurology (NRMP # 1257140P1) and list this program on their supplementary NRMP rank list in association with the BUMC Neurology Residency.
You do not need to interview separately for the BUMC IM Preliminary program; interviews with the Neurology program serve as your preliminary year interview.  
Interviews, held on Tuesdays from October through January, are by invitation only. There are a limited number of interview slots, so we recommend submitting your application materials as early as possible. During the visit, applicants meet with members of the faculty and the current residents, attend Grand Rounds and tour the facility. Additionally, they spend their lunch hour meeting a few of our residents. Interviewees are invited to attend a dinner with our neurology residents on the Monday evening before their interview.
For international applicants who match to our program, we sponsor either a J1 or H1B visa on a case by case basis. For H1-b visas you must have completed your Step 3 prior to your visa application.
If you have any questions about the applications process, please contact our residency coordinator by email or phone:
Ljiljana Popovic
Coordinator, Residency and Fellowships
Department of Neurology
Boston University Medical Center
Phone: 617-638-5309
Email: lpopovic@bu.edu