2017 McCahan Day
Mary Deane Sorcinelli, Ed.D.
Theme: Fostering a Culture of Teaching and Learning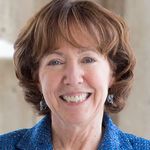 Guest Speaker Mary Deane Sorcinelli, Ed.D
Dr. Mary Deane Sorcinelli is Co-Principal Investigator, Undergraduate STEM Education Initiative, Association of American Universities (AAU), Distinguished Teaching and Learning Advisor, American Council on Education (ACE), and Senior Fellow, Institute for Teaching Excellence and Faculty Development, University of Massachusetts Amherst. Previous roles include Associate Provost, Professor, and Founding Director, Center for Teaching & Faculty Development, UMass Amherst, and Director, Office of Faculty Development, Indiana University Bloomington.
Mary Deane's research is in the areas of professional development of faculty, mentoring, scholarly writing, improvement of teaching and learning, and the role of teaching centers in fostering 21st century faculty learning. She has published over 100 books, book chapters and articles. She has directed a number of externally grant-funded projects aimed at promoting educational innovations. She is an external evaluator and advisory board member of several National Science Foundation (NSF) grants and has directed grants for the Andrew W. Mellon Foundation, Carnegie Foundation for the Advancement of Teaching, Pew Charitable Trusts, Microsoft, and the William and Flora Hewlett Foundation.
Mary Deane was honored with the Bob Pierleoni Spirit of POD Award for outstanding lifetime achievement and leadership in faculty development. She served as President/Executive Board Member of the POD Network, and as Senior Scholar to the American Association for Higher Education (AAHE), Washington, D.C. She has worked in international settings that include Antigua, Canada, China, England, Germany, Greece, Puerto Rico, Saudi Arabia, Taiwan, and was a Distinguished Visiting Professor, American University in Cairo, Egypt, and a Whiting Foundation Fellow, National University of Ireland Galway.
Mary Deane holds an M.A. in English Literature from Mount Holyoke College and an ED.D. in Educational Policy from UMass Amherst. She was awarded the University's 2013 Distinguished Alumni Award, and the 2014 Lifetime Achievement Award, ACE Network for Women Leaders in Higher Education for leadership and promotion of women in the field of higher education.
Plenary Session 2017 : Fostering a Culture of Teaching and Learning
The search is on for new and more powerful ways to engage today's diverse students, but campuses need more than new techniques. They need to build a culture where these new approaches can take hold and thrive (Hutchings, 1996). This session will identify the indicators that characterize and contribute to a culture of teaching and learning; strategize about levers for cultivating a culture of teaching and learning in your setting; and share good ideas, challenges and successes .
Please find additional information about Dr. Sorcinelli here.
2017 McCahan Program  including all abstracts and vendors.