Meet the CityLab Staff
| | | |
| --- | --- | --- |
| | | (617) 638-5629 |
| | | (617) 638-5623 |
| | | (617) 638-5620 |
| | | (617) 638-5959 |
| | | |
| | | |
| | | |
---

Director
Research Assistant Professor, Dept. of Biochemistry
Clinical Associate Professor, School of Education

Don DeRosa has been at CityLab since the program began in 1992. His responsibilities include the curriculum development, program design, teaching, staff development and management of the CityLab MobileLab.
Don has several years of teaching experience at both the pre-college and college level. Since 1984, he has taught biology, chemistry and earth science to students in grades 7-12, Anatomy and Physiology at Mass Bay Community College and science education courses at Bridgewater State College. He has been a member of the Microcosmos curriculum development team at Boston University since 1989. Don has also presented many teacher workshops in biotech education in both the U.S. and Europe. In addition to his responsibilities at CityLab, he has an appointment at the School of Education where he teaches methods courses in science education.
Don has a B.S. in Biology from the University of Vermont, an M.Div. from St. John's Seminary, an M.A.T. in Science Education and an Ed.D. in Curriculum and Teaching from Boston University.
---

Administrator
Patty comes to CityLab with a wealth of experience. As past executive director of the Hyde Community Center, and as past member of the Newton School Committee, she is instrumental in the smooth operation of CityLab.
---

CityLab Science Educator and Laboratory Manager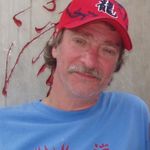 Mark is a cell biologist and educator with extensive experience in molecular biology, biochemistry, gene expression, and bioinformatics. With technical expertise leading to co-authorship on peer-reviewed scientific publications, he has been known as the "transfection go-to-guy", "master of the screaming riboprobe", and has cloned a wide assortment of DNA mutants.
As an educator, Mark earned the M.Ed. degree, and certification in Middle School Science. He has developed inquiry-based curricula teaching eighth grade biology, chemistry, and astronomy.  Prior to joining CityLab, Mark worked as a Teacher/Naturalist at the Mass Audubon Society engaging younger children in the exploration of nature and science. His passion is teaching hands-on science and math to kids, sparking curiosity, destroying misconceptions, while allowing them to realize that it's ok to like science.
---

Director of Research
Carla joined the CityLab team in 2000 to combine her passions for science, education, and business. She first entered a research laboratory through a National Science Foundation Student Science Training Program while a high school student in New York. One day after her high school graduation, she began work in a cancer research laboratory in NY, an experience that ultimately influenced her career path. She spent summer and winter vacations during her college years investigating the roles of viruses and biochemical modulators in cervical cancer. After graduating from Tufts University with degrees in electrical engineering and Spanish, she began a long graduate school path that included studies at Dartmouth College (Masters in Biomedical Engineering) and University of Rochester (Masters of Business Administration). While in Rochester, Carla worked as an engineer for a surgical laser start-up company that designed devices to facilitate minimally invasive surgical procedures. She then decided to return to school to study cancer biology and earned her D.Sc. from Harvard University in 2000.
Carla has a long-standing interest in education. During the past 13 years, she has helped thousands of students to prepare for standardized entrance exams at all levels and has volunteered for several programs that encourage women to study science and engineering. She is now running Symmetry Learning, a company that develops and markets an innovative inquiry-based science education program for grades K-8.
Carla enjoys fine dining and traveling.