Boston University Addiction Medicine Fellowship
Previous Addiction Medicine Fellows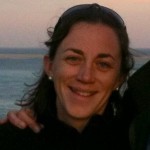 Sarah Bagley,MD (2012-2015)
Dr. Bagley is an Assistant Professor in GIM at BUSM.  Her research interests include the treatment and developmental outcomes for infants with Neonatal Abstinence Syndrome, Prenatal and Postpartum Care of Women with Substance use Disorders, and Primary Care-based Programs for Adolescents at risk for or with Substance Use Disorders. 
Dr. Bertholet is chef de clinique in Prevention and Public Health and Psychiatry at the Alcohol Treatment Center, Lausanne University Hospital, Switzerland. As a CARE Fellow, his research focused on brief interventions and behavior change among persons with unhealthy alcohol use. His research focuses on alcohol use, brief motivational interventions, the processes of change involved in addiction and the use of new technologies in the delivery of secondary prevention interventions. He is currently an Associate Editor of aodhealth.org.
Dr. Kertesz is an Assistant Professor at University of Alabama, Birmingham. As a CARE Fellow Dr. Kertesz developed and submitted a NIDA K23 career development proposal, which was subsequently funded to investigate drug abuse in homeless persons. He has subsequently received independent funding for drug abuse research from NIDA (R01) and the VA.
Dr. Kim is an Assistant Professor in GIM at BUSM and Co-Investigator on an NIH grant and Associate Medical Director of the SAMHSA-funded Massachusetts Screening, Brief Intervention, and Referral to Treatment (MASBIRT) Program. As a CARE Fellow Dr. Kim conducted research on the unique needs of HIV-infected homeless persons and primary care quality and addiction severity. During her fellowship she applied for and received an NIH Loan Repayment Program Award.
Dr. Lunze is a previous fellow who worked closely with CARE Unit faculty members on several projects.   He trained in pediatrics and pediatric cardiology at Charité Medical School in Berlin and Johns Hopkins University in Baltimore, MD.  His interests include newborn health, health behavior changes, and post-conflict health systems reconstruction.
Dr. Pace is the previous CARE fellow. She is an Assistant Professor in GIM at BUSM and she is interested in research that identifies ways to improve care for patients with substance abuse and alcohol use disorders in primary care and other medical settings.
Dr. Poland is currently an Assistant Professor and Assistant Dean at Central Michigan University. As an Addiction Medicine Fellow, Dr. Poland focused on educating physicians and physicians-in-training to improve care for patients with substance abuse and alcohol disorders.
Dr. Walley is an Associate Professor in GIM at BUSM and Medical Director of the Narcotic Addiction Clinic at Boston Public Health Commission. His fellowship research focused on predictors of mortality in HIV-infected persons with alcohol problems and risk behaviors among Russian heroin users. His program that facilitates access to substance abuse treatment and HIV prevention and care among high risk patients was awarded $1.3 million from the Substance Abuse and Mental Health Services Agency (SAMHSA).