Ludy Shih, MD, & Pratik Rohatgi, MD Highlight DBS Do's and Don'ts in Blog Post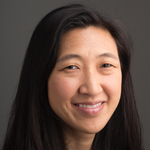 Boston Medical Center DBS Director Dr. Ludy Shih and DBS Neurosurgeon Dr. Pratik Rohatgi highlight some important tips for patients when considering a DBS procedure. This was included in in the ParkinsonsSecrets.com blog found here.
For additional information about the Boston Medical Center Deep Brain Stimulation Program, click here.