Parkinson's Disease & Movement Disorders Center
Greetings from the Medical Director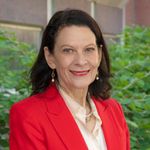 Welcome to the Parkinson's Disease and Movement Disorders Center at Boston University School of Medicine and Boston Medical Center.  This site provides information on our programs of clinical care, research, education, and support.
Established in 1978 by the late Dr. Robert G. Feldman, our Center has established a national reputation in the interdisciplinary management of movement disorder patients including Parkinson's disease and Huntington's disease. Comprehensive care is provided from the time of diagnosis throughout the course of an individual's condition.
Our Center has grown significantly but retains our mission to:
Provide patient-centered, comprehensive diagnosis and care to a highly diverse population of patients and families affected by movement disorders including Parkinson's disease (PD), Multiple System Atrophy (MSA), Progressive Supranuclear Palsy (PSP), Huntington's disease, Essential tremor, chorea, athetosis, dystonia, ballism, myoclonus, tics, spasticity, ataxia, and restless legs syndrome.
Deliver state-of–the-art care with diagnostic imaging, genetic testing, medication management, botulinum toxin therapy, Deep Brain Surgery and programming, rehabilitative therapies, and counseling and support.
Contribute to the advancement of new knowledge through basic and clinical research in collaboration with other disciplines to determine the cause, and study new treatments in movement disorders.
Provide education, support, and awareness to patients, families, healthcare providers, and the community at large on Parkinson's disease and other movement disorders.
Train medical students, residents, and fellows to deliver comprehensive neurological care and advance new knowledge in the clinical neurosciences.
The future of the Parkinson's disease and Movement Disorders Center is bright and promising as our faculty and staff remains in the forefront of clinical and basic discoveries that are positively changing the outlook of patients and families living with these disorders.
Sincerely,
Marie-Hélène Saint Hilaire, MD, FRCP(C), FAAN
Professor of Neurology
Medical Director Parkinson's Disease and Movement Disorders Center