Clinical Research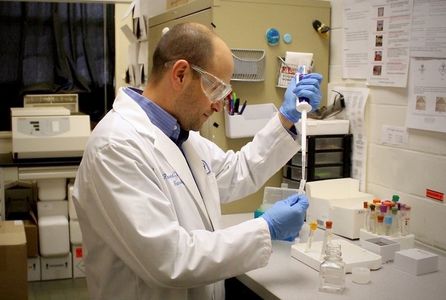 The Parkinson Disease and Movement Disorders Center at Boston University Medical Campus has a long established clinical research program. Research is ongoing and includes both observational and interventional research studies which currently focus on
Bio-marker studies in PD and HD to improve accuracy of diagnosis earlier in the disease process and better understand disease progression
Pharmacological therapies that aim to modify disease progression or provide symptom management
Deep Brain Stimulation (DBS) in Parkinson's, Essential Tremor, and Dystonia studying motor and non-motor experience over time. In addition studies to understand the utilization of innovative technology to improve health care delivery.
Health disparities associated with health care access, clinical care, and the patient experience
Rehabilitation focusing on the role of exercise, self-management strategies and quality of life across the trajectory of living with a movement disorder.
Clinical research staff includes five movement disorder specialists ( neurologists with specialty training in movement disorders), a clinical nurse specialist, research nurse coordinator, research program manager and research assistants. Staff are members of the Parkinson Study Group and Huntington's Study Group. The Center is designated an American Parkinson Disease Association Center for Advanced Research.
Imaging specific to Parkinson's disease and other movement disorders including MRI, CT, and SPECT,  and PET are available at Boston Medical Center (BMC). BMC is certified in DaTScan. The facility supports the collection of laboratory samples including routine blood labs, pharmacokinetics, DNA collection, CSF collection and storage.
If you are currently enrolled in a clinical trial, we have changed locations. Click here for new, updated directions to your study visit.
Collaborative and Complementary Research at Boston University
Complementary research programs exist in psychology (Vision and Cognition lab,  Alice Cronin-Golumb, PhD), Rehabilitation (Center of Neurorehabilitation,  Terry Ellis, PhD, PT) Medicine Bioinformatics (Adam Labadorf, PhD)
APDA Center for Advanced Research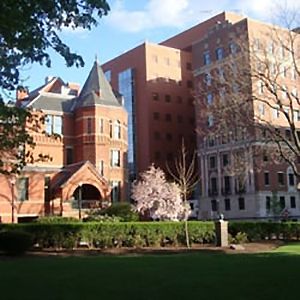 Boston University School of Medicine is home to an Advanced Center for Parkinson's Research supported by the American Parkinson Disease Association. The Center is directed by Marie Hélène Saint-Hilaire, MD, FRCPC, with a comprehensive team of experts.
APDA Centers for Advanced Research must meet the highest academic standards and be distinguished leaders in the field of PD research. There are eight such centers across the country.
The funding of this Center supports a large research program, which includes: Biomarker studies, studies of non-motor symptoms, studies of self-management strategies, an active clinical trials program, 3500 patient visits per year, a Deep Brain Stimulation program, and a fellowship program in Movement Disorders.
The American Parkinson Disease Association (APDA) is the largest grassroots network dedicated to fighting Parkinson's disease (PD) and works tirelessly to assist the more than 1 million Americans with PD live life to the fullest in the face of this chronic, neurological disorder. Founded in 1961, APDA has raised and invested more than $170 million to provide outstanding patient services and educational programs, elevate public awareness about the disease, and support research designed to unlock the mysteries of PD and ultimately put an end to this disease. To join us in the fight against Parkinson's disease and to learn more about the support APDA provides nationally through our network of Chapters and Information & Referral (I&R) Centers, as well as our national Research Program and Centers for Advanced Research, please visit us at www.apdaparkinson.org.
Parkinson's disease affects more than 1 million people in the United States annually, with at least 60,000 new cases diagnosed each year. The chronic and progressive neurological condition is the second most common neurodegenerative aging disorder, after Alzheimer's disease.

For more information contact:
Medical Director: Marie-Hélène Saint Hilaire, MD, FRCP(C)
Phone: 800-651-8466
E-mail: apdama@apdaparkinson.org
Ongoing Clinical Trials
There are several ongoing research opportunities. For information, please contact Ray James, RN at (617) 638-7745 or Cathi Thomas, MS, RN at (617) 638-7737.  Listed below are trials currently recruiting subjects. Institutional Review Board approval has been obtained to publicize these trials.
If you are currently enrolled in a clinical trial, we have changed locations. Click here for new, updated directions to your study visit.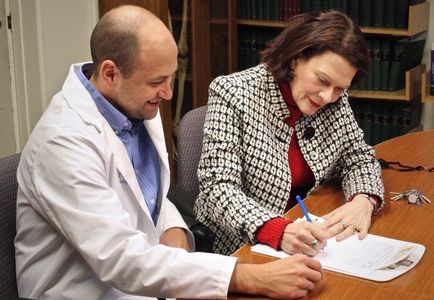 Parkinson's Disease
Huntington's Disease
Essential Tremor