Preventive Medicine Residency
---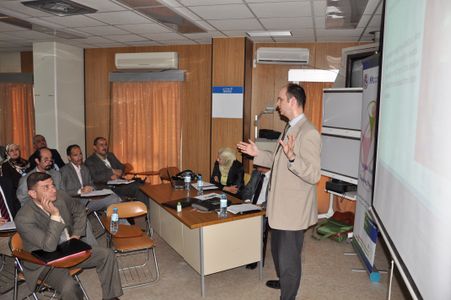 The Boston University Preventive Medicine (PM) Residency has a close affiliation with the Academic Primary Care Fellowship. Some participants in the PM residency apply to the fellowship program with a focus on academic medicine and subsequently elect to do the residency after acceptance into the fellowship program, whereas others come specifically for the residency program in Preventive Medicine with an intention to pursue a public health career. Though the Preventive Medicine Residency was started as an offshoot of the GIM Fellowship in the late 1980s, it currently sits within the Academic Primary Care Fellowship which is a collaboration between the Departments of Family Medicine, Internal Medicine and Pediatrics.  Unlike the Academic Primary Care fellowship program, the PM Residency is an accredited program through the Accreditation Council on Graduate Medical Education (ACGME). The national requirements of the PM Residency largely overlap with the fellowship requirements:
Clinical experience: All our PM residents must have already completed a primary clinical residency in internal medicine, family medicine or pediatrics in the United States prior to entering the program. During the two years of the PM residency, residents will maintain a primary care continuity clinic and complete additional rotations in clinical preventive medicine (see below Clinical Preventive Medicine Rotations).
Master's degree at an accredited School of Public Health. Our PM residents typically complete one of two degree options: Masters of Science (MS) in Epidemiology or a Masters of Science (MS) in Health Services Research.  Occasionally fellows request to pursue the Masters of Public Health (MPH).  This request is considered on a case-by-case basis.  Each degree qualifies for the national requirements, although PM residents in the MS degree programs are required to take an additional course in Environmental health. See description of SPH training for more information.
Public health practicum: PM residents complete an experiential practicum at a public health agency of their choice to gain knowledge and skills in public health activities (see below Public Health Agency Experience).
The clinical preventive medicine rotations, select coursework such as Environmental Health, and the two-month equivalent experience in a public health agency represent requirements of the PM residency beyond the general fellowship curriculum (see fellowship curriculum for more information)
CLINICAL PREVENTIVE MEDICINE ROTATIONS

The equivalent of two months per year are required by the ACGME to fulfill the clinical requirement of direct patient care. At least half of these required sessions will be fulfilled by the resident primary care continuity clinic. The other half may be made up of the following clinical preventive medicine rotations at Boston Medical Center (BMC) and elsewhere:
Smoking Cessation Program – BMC
Tuberculosis Clinic-Boston Public Health Commission – BMC
Nutrition and Weight Management – BMC
Sexually Transmitted Disease and Travel Clinic – BMC
Addiction Medicine – BMC and offsite
Occupational Health – offsite
PUBLIC HEALTH AGENCY EXPERIENCE
The public health agency experience includes an individualized program for each PM resident that combines the resident's interest with a public health agency needs. As a general rule, these are run on a longitudinal basis at a Boston area agency site. On occasion, PM residents can take a leave of absence from Boston to work at a distant site, either nationally or internationally. Examples of recent experiences include:

Working with the Massachusetts State Department of Public Health (DPH) to craft a document on the burden of cancer in Massachusetts by a resident interested in cancer control. (Career interest: Cancer control)
Participating in a state task force on suicide prevention through DPH (Career and research interest: adherence to depression guideline)
Working at the Massachusetts Health Policy Commission on a substance use disorder report related to Massachusetts statute (Career interest: health policy)
Organizing a coalition of colleges and emergency response agencies to develop guidelines for treatment of intoxicated college students (Career and research interest: substance abuse prevention in young persons)
Working on a framework for shared decision making for colon cancer screening at the Office of Disease Prevention and Health Promotion at the US Department of Health and Human Services (Career interest: public health agency work)
Directing a state-wide community based study on osteoporosis prevention, funded by DPH (Clinical and research interest: bone health/women's health)
Developing patient education materials in foreign languages for specific populations serviced by neighborhood health centers.
Working at the Massachusetts DPH in the Refugee Health Program assessing hepatitis B vaccination update and risk factors among recent refugees (Clinical interest: refugee health)
In addition to these individual activities, PM residents also attend the annual Massachusetts Health Policy Forum (http://masshealthpolicyforum.brandeis.edu/forums/student-forum-2017.html ) and have exposure to standard health agency activities: meetings of the board of the local and state departments of public health, a meeting of the board of registration, a hearing at the state legislature, etc.
BOARD CERTIFICATION
Participation in the PM residency leads to board eligibility. The PM residency graduates are expected to take the PM boards in October after they graduate. To help the residents prepare, an in-service exam is offered each year and the lecture series is geared to give specific knowledge that will be useful to pass the board exams.