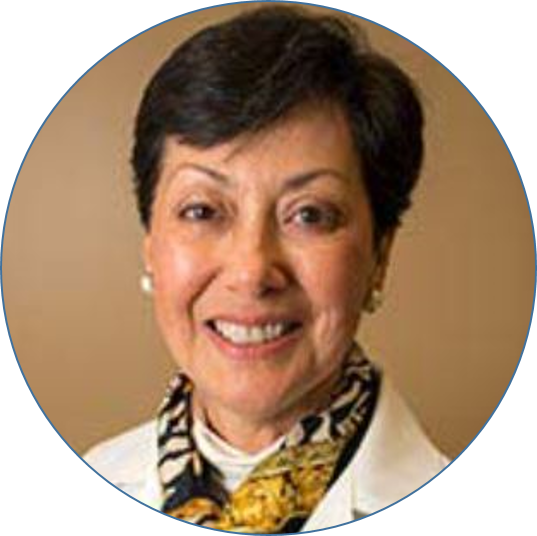 Tania Phillips, MD
Professor of Dermatology, Director of Dermatology Wound Clinic
Summary
Dr. Phillips is an international expert in wound healing, particularly in the use of cultured skin and skin substitutes, skin aging and general dermatology.  She has won numerous awards and prizes including the Venous Research Award of the American Venous Forum and the Young Investigator Award of the American Society for Dermatologic Surgery.  She has lectured as numerous national and international meetings and is on the editorial board of the journals Wounds and Dermatologic Surgery.  She serves as a consultant to the FDA General and Plastic Surgery Devices Advisory Committee.  She is a member of the Planning Committee for the Symposium of Advanced Wound Care. She is a past member of the Board of Directors of the Women's Dermatologic Society and the Association for the Advancement of Wound Care.  Dr. Phillips has co-authored three books and over 250 scientific publications.

Education
1976-BSc (hons)-Univeristy of London
1979-MB,BS, MRCS, LRCP-Guys Hospital Medical School, University of London
1983-MRCP-Member, Royal College of Physicians (internal Medicine), Brompton London Chest and Royal London Hospitals
1984-Dermatology Registrar-Royal London Hospital
1986-Research Fellowship-Dermatology, Boston University School of Medicine
1989-FRCPC-Fellow of the Royal College of Physicians of Canada
2006-FRCP-Fellow of the Royal College of Physicians (UK)

Clinical Specialties and Research Interests
General Dermatology
Wound Healing
Pharmacology of Wound Care Therapeutics

Selected Publications
1. Cardinal M, Eisenbud DE, Armstrong D, Phillips T, Harding K, Mansbridge M. Nonlinear modeling of venous ulcer healing rates BMC Dermatology 2009; 2 doi:10.1186/1471-5945-9-2
2. Matthew Cardinal, David E. Eisenbud, David G. Armstrong, Charles Zelen, Vickie Driver, Christopher Attinger, Tania Phillips, Keith Harding. Serial surgical debridement: A retrospective study on clinical outcomes in chronic lower extremity wounds Wound Rep Regen 2009 17; 306-311
3. Cullen GH, Phillips TJ. Clinician's perspectives on the treatment of venous leg ulceration International Wound J 2009; 6; 367-378
4. John M. Bertoni, MD, PhD; John Philip Arlette, MD, FRCPC; Hubert H. Fernandez, MD; Cheryl Fitzer-Attas, PhD; Karen Frei, MD; Mohamed N. Hassan, MD, PhD; Stuart H. Isaacson, MD; Mark F. Lew, MD; Eric Molho, MD; William G. Ondo, MD; Tania J. Phillips, MD; Carlos Singer, MD; James P. Sutton, MD; John E. Wolf Jr, MD; for the North American Parkinson's and Melanoma Survey Investigators Increased melanoma risk in Parkinsons disease Arch Neurol. 2010;67(3):347-352
5. Powers JG, Miller DD, Mahalingam M, Phillips TJ. Slowing Growing, Ulcerating Nodule on the Posterior Ankle. WOUNDS. 2011;23(10):320–321
6. Gloeckner, Powers, J, Phillips T.J. Sporty Compression Socks; To wear or not to wear? Arch Dermatol 2012; 148 (5) 656-657
7. Alavi A, Hafner J, Dutz JP, Sibbald G, Criado R, Senet P, Callen J, Phillips TJ, Romanelli M & Kirsner R Livedoid Vasculopathy. An in depth analysis using a modified Delphi approach J Am Acad Dermatol 2013; 69; 1033-42
8. Grada A, Obagi Z, Phillips T. Management of chronic wounds in patients with pemphigus. Chronic Wound Care Management and Research. 2019;6:89.
9. Grada A, Phillips TJ. Pressure Ulcers. Merck Manual. 2019
10. Grada A, Phillips TJ.  Nutrition and Cutaneous Wound Healing.  Clinics in Dermatology.  Accepted; 2019
11. Grada A, Phillips TJ.  Wound chapters for "Dermatology for the Primary Care Provider" textbook. Invited and submitted. 2019
12. Grada A, Phillips TJ.  Lipodermatosclerosis, Lebwohl – Treatment of Skin Disease, 6e  textbook. Invited and Submitted. 2019