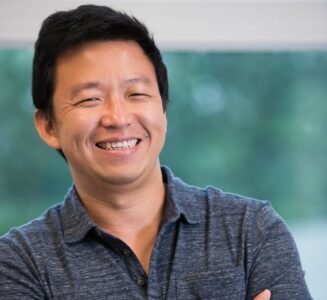 Samuel Beck, Ph.D.
Assistant Professor of Dermatology
Summary
In this era of Big Data, the volume of biological data is growing exponentially.  Systematic profiling and analysis of these data will provide new insight into biology and human health.  The mission of our lab is to understand the biological mechanisms underlying aging and associated diseases by taking advantage of integrative/comparative big data analytics and experimental validations.
Our primary research focus is on understanding the mechanisms of gene regulation.  Gene regulation is a multi-layered complex process involving transcriptional/epigenetic regulations and chromosomal 3-D architectures.  We work to decipher the comprehensive mechanisms of gene regulation at the transcriptional level and how the dysregulation of such process results in physiological deterioration during aging and diseases.
Beck Laboratory Site: https://beck310.wixsite.com/becklab 
Research Interests
Biological Mechanism of Aging
Chromatin Architecture
Transcriptional/Epigenetic Regulation
In silico Drug Discovery
Education
02/2004 BS – Seoul National University, Seoul, South Korea; Animal Science & Biotechnology
02/2011 PhD – Seoul National University, Seoul, South Korea; Animal/Cancer Cell Biology
04/2011-12/2011– Post Doc in Bioinformatics/Systems Biology, Insuk Lee, Yonsei University, Seoul, South Korea
01/2012-07/2017– Post Doc in Bioinformatics/Genomics, Jonghwan Kim, The University of Texas at Austin, TX
Selected Publications
Lee J†, Beck S†. Misexpression of Genes Lacking Cpg Islands is a Hallmark of Aging. Open Access Journal of Gerontology & Geriatric Medicine. 2022 March; 6(3):OAJGGM.MS.ID.555690. doi: 10.19080/OAJGGM.2022.06.555690. (†Co-correspondence)
Lee JY, Davis I, Youth EHH, Kim J, Churchill G, Godwin J, Korstanje R, Beck S. Misexpression of genes lacking CpG islands drives degenerative changes during aging. Sci Adv. 2021 Dec 17;7(51):eabj9111. doi: 10.1126/sciadv.abj9111. Epub 2021 Dec 15. PMID: 34910517; PMCID: PMC8673774.
Lee JY, Song J, LeBlanc L, Davis I, Kim J, Beck S. Conserved dual-mode gene regulation programs in higher eukaryotes. Nucleic Acids Res. 2021 Mar 18;49(5):2583-2597. doi: 10.1093/nar/gkab108. PMID: 33621342; PMCID: PMC7969006.
Beck S†, Rhee C, Song J, Lee BK, LeBlanc L, Cannon L, Kim J†. Implications of CpG islands on chromosomal architectures and modes of global gene regulation. Nucleic Acids Res. 2018 May 18;46(9):4382-4391. doi: 10.1093/nar/gky147. PMID: 29529258; PMCID: PMC5961348. (†Co-correspondence)
Beck S, Lee BK, Kim J. Multi-layered global gene regulation in mouse embryonic stem cells. Cell Mol Life Sci. 2015 Jan;72(2):199-216. doi: 10.1007/s00018-014-1734-9. Epub 2014 Sep 17. Review. PMID: 25227241; PMCID: PMC4284393.
Beck S, Lee BK, Rhee C, Song J, Woo AJ, Kim J. CpG island-mediated global gene regulatory modes in mouse embryonic stem cells. Nat Commun. 2014 Nov 18;5:5490. doi: 10.1038/ncomms6490. PMID: 25405324; PMCID: PMC4236720.
Beck S, Jin X, Yin J, Kim SH, Lee NK, Oh SY, Jin X, Kim MK, Kim EB, Son JS, Kim SC, Nam DH, Kim SH, Kang SK, Kim H, Choi YJ. Identification of a peptide that interacts with Nestin protein expressed in brain cancer stem cells. Biomaterials. 2011 Nov;32(33):8518-28. doi: 10.1016/j.biomaterials.2011.07.048. Epub 2011 Aug 30. PMID: 21880363.
Beck S, Jin X, Sohn YW, Kim JK, Kim SH, Yin J, Pian X, Kim SC, Nam DH, Choi YJ, Kim H. Telomerase activity-independent function of TERT allows glioma cells to attain cancer stem cell characteristics by inducing EGFR expression. Mol Cells. 2011 Jan;31(1):9-15. doi: 10.1007/s10059-011-0008-8. Epub 2010 Dec 24. PMID: 21193962; PMCID: PMC3906874.
Jin X*, Beck S*, Sohn YW, Kim JK, Kim SH, Yin J, Pian X, Kim SC, Choi YJ, Kim H. Human telomerase catalytic subunit (hTERT) suppresses p53-mediated anti-apoptotic response via induction of basic fibroblast growth factor. Exp Mol Med. 2010 Aug 31;42(8):574-82. doi: 10.3858/emm.2010.42.8.058. PMID: 20628269; PMCID: PMC2928930. (*equally contributed)