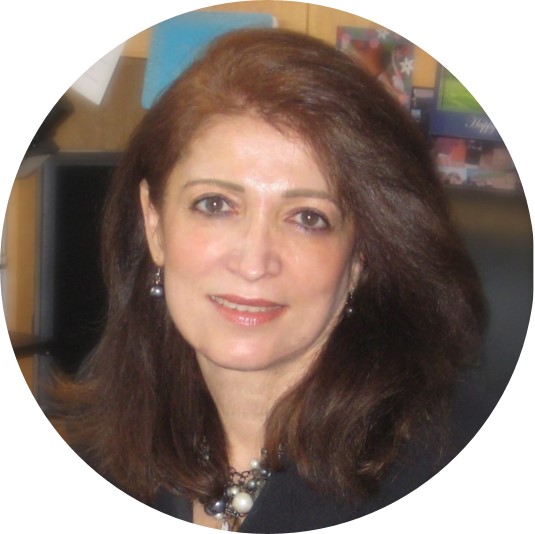 Rhoda M. Alani, MD
Professor and Chair of Dermatology
Summary
Rhoda M. Alani, MD is the Herbert Mescon Professor and Chair of Dermatology at Boston University School of Medicine and Boston Medical Center. She received her MD degree with Honors and Distinction in Research from the University of Michigan and completed her internship in internal medicine at Yale-New Haven Hospital and a residency in dermatology at Harvard Medical School. From 1999-2009 Dr. Alani was the Director of the Laboratory of Cutaneous Oncology and Director of the Melanoma and Pigmented Lesion Clinics in Dermatology at Johns Hopkins. Dr. Alani's research focus is in understanding the molecular basis of melanoma development and progression with the aim of translating her laboratory findings to better prevention, detection, diagnosis, and treatment of melanoma. Dr. Alani is a member of Phi Beta Kappa and Alpha Omega Alpha Honor Societies, the American Academy of Dermatology, the Society for Investigative Dermatology, the American Association for Cancer Research and was elected to the American Society for Clinical Investigation in 2005. She is the author of numerous scientific publications and is the owner of several US patents related to melanoma biomarkers, novel melanoma therapies, and imaging systems for improved melanoma detection.

Education
1991 MD University of Michigan Medical School, Ann Arbor, MI
1991-1992 Internship Internal Medicine, Yale University School of Medicine
1992-1995 Residency Harvard Medical School, Massachusetts General Hospital, Boston, MA
1994-1997 Postdoctoral Fellowship Harvard Medical School, Boston, MA

Clinical Specialties and Research Interests
Clinical: Melanoma, Pigmented Lesions
Research: Molecular Determinants of Melanoma Development and Progression, Melanoma Biomarkers, Novel Therapies for Melanoma, Epigenetics and Cancer, Imaging Tools for Melanoma and Pigmented Lesions
For additional information on Dr. Alani's Research Program, please click here.

Selected Publications
1. MITF Expression Predicts Therapeutic Vulnerability to p300 Inhibition in Human Melanoma. Kim E, Zucconi BE, Wu M, Nocco SE, Meyers DJ, McGee JS, Venkatesh S, Cohen DL, Gonzalez EC, Ryu B, Cole PA, Alani RM. Cancer Res. 2019 Mar 25. pii: canres.2331.2018. doi: 10.1158/0008-5472.CAN-18-2331. PMID:30910803
2.Targeting the CoREST complex with dual histone deacetylase and demethylase inhibitors. Kalin JH, Wu M, Gomez AV, Song Y, Das J, Hayward D, Adejola N, Wu M, Panova I, Chung HJ, Kim E, Roberts HJ, Roberts JM, Prusevich P, Jeliazkov JR, Roy Burman SS, Fairall L, Milano C, Eroglu A, Proby CM, Dinkova-Kostova AT, Hancock WW, Gray JJ, Bradner JE, Valente S, Mai A, Anders NM, Rudek MA, Hu Y, Ryu B, Schwabe JWR, Mattevi A, Alani RM, Cole PA. Nat Commun. 2018 Jan 4;9(1):53. doi: 10.1038/s41467-017-02242-4. PMID: 29302039
3.Paving a New Path Towards Academic Medicine-A Novel Approach to Graduate Medical Education in the United States. Alani RM, Larson A, Falanga V. Acad Med. 2016 Aug;91(8):1039-40. doi: 10.1097/ACM.0000000000001269. No abstract available. PMID:27465087
4.Neuropilin-2 promotes melanoma growth and progression in vivo. Moriarty WF, Kim E, Gerber SA, Hammers H, Alani RM. Melanoma Res. 2016 Aug;26(4):321-8. doi: 10.1097/CMR.0000000000000190. PMID:26881875
5.Selective inhibition of p300 HAT blocks cell cycle progression, induces cellular senescence, and inhibits the DNA damage response in melanoma cells. Yan G, Eller MS, Elm C, Larocca CA, Ryu B, Panova IP, Dancy BM, Bowers EM, Meyers D, Lareau L, Cole PA, Taverna SD, Alani RM. J Invest Dermatol. 2013 ct;133(10):2444-2452. doi: 10.1038/jid.2013.187. Epub 2013 Apr 18. PMID: 23698071
6.Neuropilin-2: a novel biomarker for malignant melanoma? Rushing EC, Stine MJ, Hahn SJ, Shea S, Eller MS, Naif A, Khanna S, Westra WH, Jungbluth AA, Busam KJ, Mahalingam M, Alani RM. Hum Pathol. 2012 Mar;43(3):381-9. doi:0.1016/j.humpath.2011.05.008. Epub 2011 Aug 15. PMID:21840568
7.Global analysis of BRAFV600E target genes in human melanocytes identifies matrix metalloproteinase-1 as a critical mediator of melanoma growth. Ryu B, Moriarty WF, Stine MJ, DeLuca A, Kim DS, Meeker AK, Grills LD, Switzer RA, Eller MS, Alani RM. J Invest Dermatol. 2011 Jul;131(7):1579-83. doi: 10.1038/jid.2011.65. Epub 2011 Mar 31. No abstract available. PMID:21451543
8.Integration of genotypic and phenotypic screening reveals molecular mediators of melanoma-stromal interaction. Stine MJ, Wang CJ, Moriarty WF, Ryu B, Cheong R, Westra WH, Levchenko A, Alani RM.Cancer Res. 2011 Apr 1;71(7):2433-44. doi: 10.1158/0008-5472.CAN-10-1875. Epub 2011 Feb 15. PMID:21324919
9.Virtual ligand screening of the p300/CBP histone acetyltransferase: identification of a selective small molecule inhibitor. Bowers EM, Yan G, Mukherjee C, Orry A, Wang L, Holbert MA, Crump NT, Hazzalin CA, Liszczak G, Yuan H, Larocca C, Saldanha SA, Abagyan R, Sun Y, Meyers DJ, Marmorstein R, Mahadevan LC, Alani RM, Cole PA. Chem Biol. 2010 May 28;17(5):471-82. doi: 10.1016/j.chembiol.2010.03.006. PMID:20534345
10.Melanoma biomarkers: current status and vision for the future. Larson AR, Konat E, Alani RM. Nat Clin Pract Oncol. 2009 Feb;6(2):105-17. Epub 2008 Dec 23. PMID: 19107110
11.Toward a molecular classification of melanoma. Fecher LA, Cummings SD, Keefe MJ, Alani RM. J Clin Oncol. 2007 Apr 20;25(12):1606-20. PMID: 17443002
12.Comprehensive expression profiling of tumor cell lines identifies molecular signatures of melanoma progression. Ryu B, Kim DS, Deluca AM, Alani RM. PLoS One. 2007 Jul 4;2(7):e594.PMID: 17611626
13.Disruption of Id1 reveals major differences in angiogenesis between transplanted and autochthonous tumors. Sikder H, Huso DL, Zhang H, Wang B, Ryu B, Hwang ST, Powell JD, Alani RM. Cancer Cell. 2003 Oct;4(4):291-9.PMID: 14585356
14.Id proteins in cell growth and tumorigenesis. Sikder HA, Devlin MK, Dunlap S, Ryu B, Alani RM. Cancer Cell. 2003 Jun;3(6):525-30.  PMID: 12842081
15.Id1 regulates angiogenesis through transcriptional repression of thrombospondin-1. Volpert OV, Pili R, Sikder HA, Nelius T, Zaichuk T, Morris C, Shiflett CB, Devlin MK, Conant K, Alani RM. Cancer Cell. 2002 Dec;2(6):473-83.PMID: 12498716