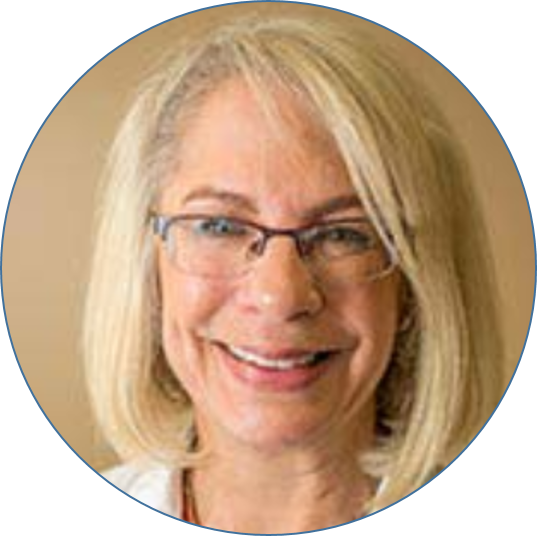 Lynne J. Goldberg, MD
Emeritus Professor of Dermatology and Pathology, Director of Hair Clinic
Summary
Dr. Goldberg is an expert in the clinical and histopathologic diagnosis of alopecia. She is an avid lecturer, and has presented at numerous local, national and international meetings. At BU, she participates in the training of dermatology residents, dermatopathology fellows, and international trainees, and has been recognized on two occasions with an award for Teacher of the Year for her efforts. She serves on the Board of the American Society of Dermatopathology, and on the Editorial Board of the Journal of Cutaneous Pathology. Her academic interest is hair disorders; she participates in clinical research and directs the Hair Clinic at Boston Medical Center.

Education
1982 BS Harpur College, State University of NY at Binghamton, Binghamton, NY
1986 MD Downstate Medical Center, Brooklyn, NY
1986-1989 Residency Internal Medicine, New York University Medical Center, New York, NY
1989-1992 Residency Dermatology, Albert Einstein College of Medicine, Bronx, NY
1992-1994 Fellowship Dermatopathology, Boston University School of Medicine, Boston, MA

Clinical Specialties and Research Interests
Alopecia
Dermatopathology

Selected Publications
1. Mendese G, Beckford A, Krejci N, Mahalingam M, Goldberg LJ, Gilchrest B. Pagetoid reticulosis in a prepubescent boy successfully treated with photodynamic therapy. Clin Exp Derm 2012;37(7):759-61.
2. Ramaswamy P, Mendese G, Goldberg LJ. Scarring alopecia of the sideburns: a unique presentation of frontal fibrosing alopecia in men. Arch Dermatol 2012;148(9):1095-6.
3. Miniter U, Bae-Harboe YS, Powers JG, Campbell SM, Goldberg LJ. Fatal Henoch-Schonlein purpura in an adult related to bowel perforation: report and review of the literature. Dermatol Online J 2012:18(10):9.
4. Bae-Harboe, YSC, Bhawan J, Demierre MF, Goldberg LJ. Herpes folliculitis masquerading as cutaneous lymphoma. Am J Dermatopathol 2013;35(6):663-5.
5. Bhawan J, Perez T, Goldberg L. Sclerotic bodies beyond nephrogenic fibrosis. J Cutan Pathol 2013;40(9):812-7.
6. Tallon B, Blanchard E, Goldberg LJ. Permanent chemotherapy-induced alopecia: histopathologic criteria still yet to be defined. J Am Acad Dermatol 2013;68(5);e151-2.
7. Morrissey KA, Garcia-Albea V, Goldberg LJ. Pseudocarcinomatous hyperplasia involving the ear from gout: a diagnostic pitfall. J Cutan Pathol. 2014 Jan; 41(1):42-4.