FIT Program Curriculum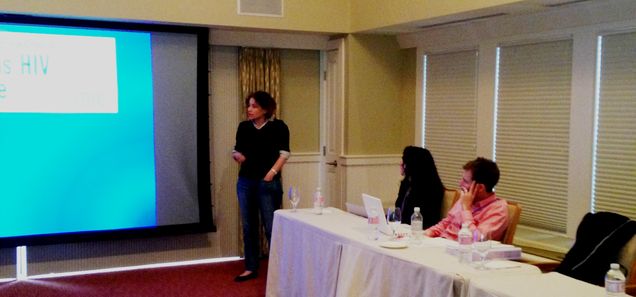 The curriculum prepares fellows to incorporate addiction science into their research by covering advances in the field of clinical addiction research through didactic presentations, case-based discussions, small group workshops, visits to a 12-step program, and small group meetings with individuals that have lived experience.
Group workshops and individual meetings with expert addiction faculty will support development of specific research interests.
The curriculum includes the following:
Review of clinically relevant addiction medicine research
Development of a detailed research action plan that integrates addiction science with your subspecialty focus
A critical and evidence-based approach to research questions
Exploration of research opportunities that incorporate addiction medicine
Addiction Science
Epidemiology and neurobiology
Pharmacology of drugs and alcohol
Substance-related health conditions
Impact of drugs on racially and ethnically minoritized populations
Clinical Practice
Screening, assessment, and brief intervention
Motivational interviewing
Treatment approaches (e.g., pharmacotherapy)
Relapse prevention
Pain management in patients with a substance use disorder
Safer opioid prescribing for pain
Optimizing safety in people who use substances
Overdose education and naloxone distribution
Criminal justice involvement and health impacts
Other Training Components
Research Action Plan:
Fellows will meet one-on-one with course faculty and in group workshops throughout the program to develop a research action plan that will be implemented in the next year.
Educational Materials and Resources:
Participants receive valuable resources, including slide presentations, up-to-date reference materials, access to FIT faculty after the training, and a subscription to AODHealth.org, which contains summaries of the most current substance use research.