Judith Tsui, MD, MPH
CARE Unit Faculty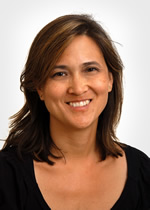 Assistant Professor of Medicine, Boston University School of Medicine
Contact
Judith.Tsui@bmc.org
617-414-6912
Crosstown Center, 801 Massachusetts Ave., 2nd Floor, Boston, MA 02118
Biography
Dr. Tsui's current research is concerned with understanding the relationship between two common sequelae of injection drug use: chronic hepatitis C virus (HCV) infection and pain.  Her currently funded research examines the relationship between HCV, chronic inflammation and pain sensitivity among opioid dependent patients.  Future research goals are to elucidate mechanisms that lead to chronic pain in patients with substance use. Prior research has explored associations between HCV and other non-hepatic conditions (chronic kidney disease, cardiovascular disease, quality of life, etc.).  In addition, she is interested in HCV-related health care disparities, and interventions/systems to improve access to care and health behaviors in substance users with HCV.  She is a licensed buprenorphine provider and provides integrated HCV care for patients with opioid dependence within the primary care setting.
Boston University faculty appointment: 2008
Areas of Specialization
Hepatitis C Virus Infection
Pain
Substance Use
Opioid Dependence
Education and Training
Fellowship
Division of General Internal Medicine (Clinical Research), University of California,
San Francisco, CA, 2004-2008
Residency
Department of Medicine (Internal Medicine), Oregon Health Sciences University, Portland, OR 1997-2000
Education
MD, New York University School of Medicine, New York, NY
MPH (Epidemiology), Rollins School or Public Health, Emory University Atlanta, GA
BA (Anthropology), Princeton University, Princeton, NJ
Key Publications
Tsui JI, Herman DS, Kettavong M, Anderson BJ, Stein MD. Escitalopram is associated with reductions in pain severity and pain interference in opioid dependent patients with depressive symptoms. Pain. 2011 Nov;152(11):2640-4. Epub 2011 Sep 15.
Tsui JI, Herman DS, Kettavong M, Anderson BJ, Stein MD. Chronic pain and hepatitis C virus infection in opioid dependent injection drug users. J Addict Dis. 2011 Apr;30(2):91-7
Tsui JI, Vittinghoff E, Hahn JA, Evans JL, Davidson PJ, Page K. Risk behaviors after hepatitis C virus seroconversion in young injection drug users in San Francisco. Drug Alcohol Depend. 2009 Nov 1;105(1-2):160-3. Epub 2009 Jul 31. (PMID:19647375, PMC2849721)
Tsui JI, Whooley MA, Monto A, Seal K, Tien PC, Shlipak M. Association of hepatitis C virus seropositivity with inflammatory markers and heart failure in persons with coronary heart disease: data from the Heart and Soul study. J Card Fail. 2009 Jun;15(5):451-6. Epub 2009 Feb 10.
Tsui JI, Vittinghoff E, Shlipak MG, Rodriguez R, Inadomi J, O'Hare AM.  "Association Between Hepatitis C Seropositivity Risk for Developing End-Stage Renal Disease" Arch Intern Med.  2007 Jun 25:167(12):1271-6