INEBRIA and AOB-SBI Speakers

8th Annual International Network on Brief Interventions for Alcohol Problems (INEBRIA) Conference: September 22-23, 2011
Implementing and Sustaining Alcohol and Other Drug Screening and Brief Intervention (AOD-SBI) Meeting: September 21, 2011
CONFIRMED SPEAKERS
Daniel Alford, MD, MPH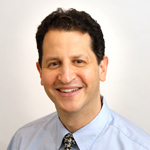 Dr. Alford is an Associate Professor of Medicine at Boston University School of Medicine He is certified in Addiction Medicine by the American Society of Addiction Medicine (ASAM).  He serves as the medical director of the Substance Abuse and Mental Health Services Administration (SAMHSA) funded Massachusetts Screening, Brief Intervention, Referral and Treatment (MASBIRT) program and is the medical director of the BMC Office-based Opioid Treatment (OBOT)  program. He serves as a national mentor for the SAMHSA Physician Clinical Support Systems (PCSS) for buprenorphine and clinical expert for the PCSS for methadone in the treatment of pain and opioid addiction. He co-chairs the ASAM committees on Opioid Agonist Treatment and Buprenorphine Training. He directs the NIDA funded Chief Resident Immersion Training Program – Addiction Medicine: Improving Clinical and Teaching Skills for Generalists. He is the Program Coordinator for the Society of General Internal Medicine (SGIM) Pain Medicine Interest Group and is on the executive board of the Association of Medical Education in Research in Substance Abuse (AMERSA).
Peter Anderson MD, MPH, PhD, FRCP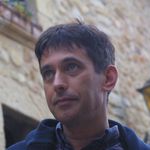 Dr Anderson is a Professor at the Faculty of Health, Medicine and Life Sciences, Maastricht University, Netherlands and a Professorial Fellow, Institute of Health and Society, Newcastle University, England. He is trained as a general practitioner and a specialist in public health medicine at the University of Oxford and the London School of Hygiene and Tropical Medicine.  His PhD thesis was on what family doctors can do to reduce the risk of alcohol. From 1992 to 2000, he worked as the regional advisor for both alcohol and tobacco with the European Office of the World Health Organization, where he prepared and implemented the European Charter on Alcohol, created the European Partnership project to reduce tobacco dependence, and became acting director of the department of public health.  Since 2001, he has worked as a consultant in public health and has been an adviser in the field of alcohol and addictions to the European Commission, the World Health Organization and several Ministries of Health around the world. He coordinates several major international research and policy projects for alcohol, addictions and mental health for the European Commission and the World Health Organization. He has over 120 publications in international peer reviewed journals and is the author or editor of some 15 books. He has authored several recent monographs on alcohol for the European Commission and the World Health Organization. He is the co-chair of the World Economic Forum's Global Agenda Council on chronic diseases and well being.
Edward Bernstein MD, MPH


Dr. Bernstein is Professor and Vice Chair for Academic Affairs in the Department of Emergency Medicine at Boston University School of Medicine and Medical Director of Project ASSERT. He is also Professor of Community Health Sciences in the B.U. School of Public Health and Co-Directs the BNI-ART Institute. For the past twenty years, he has collaborated with Dr. Judith Bernstein on studies to test the efficacy of screening, brief intervention and referral to treatment in clinical practice.
JudyAnn Bigby, MD


Massachusetts Secretary of Health and Human Services, Dr. JudyAnn Bigby, oversees 17 state agencies and serves in the Cabinet of Governor Deval Patrick. Her broad range of experience — as a primary care physician, professor, researcher and health policy expert — gives her unique insights into how the state can best serve the people of the Commonwealth.
One of Secretary Bigby's top priorities is ensuring the state delivers high-quality and accessible services to Massachusetts residents. Some of the program areas she oversees include health care including the state's Medicaid program; child welfare; public health; disabilities; veterans affairs; and elder affairs. Since her appointment, Secretary Bigby has successfully implemented many aspects of Massachusetts' highly successful health care reform law. The state has adopted its first Olmstead Plan to address the long term needs of elders and persons with disabilities in community settings and she championed the creation of the Office of the Child Advocate to improve the state's child welfare system.
Until her appointment, Dr. Bigby was the Medical Director of Community Health Programs at Brigham & Women's Hospital. She was also Associate Professor of Medicine at Harvard Medical School and Director of the school's Center of Excellence in Women's Health.
Prior to her appointment she served on many boards and expert panels including the Boston Public Health Commission, the Institute of Medicine's Committee on Assuring the Health of the Public in the 21st Century, and the Minority Women's Health Panel of Experts for the US Department of Health and Human Services. She was President of the Society of General Internal Medicine, the only national organization representing primary care internal medicine doctors, from 2003 to 2004.
Dr. Bigby holds a B.A. from Wellesley College and an M.D. from Harvard Medical School. She lives in Jamaica Plain, MA.
Michael P. Botticelli, M.Ed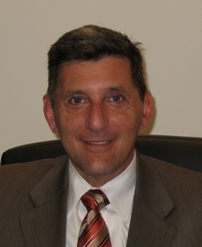 Mr. Botticelli is the Director of Substance Abuse Services, Massachusetts Department of Health, Boston, MA.  His major duties include providing policy, programmatic, and regulatory guidance; ensuring the quality of substance abuse services through the licensure of all treatment programs; and purchasing an array of community-based substance abuse prevention and treatment services for individuals and families to support sustained recovery. Prior to his current position, he was Chief of Staff for the Massachusetts Department of Public Health Commissioner's Office, where he advised the Commissioner on all matters pertaining to the functions and operations of the department. Mr. Botticelli has also served as an assistant director of policy and planning for the Massachusetts Department of Public Health, Bureau for HIV/AIDS. Over the years, he has written several articles on substance abuse treatment.
Katharine Bradley, MD, MPH

Dr. Bradley is a Senior Investigator at the Group Health Research Institute, in Seattle Washington.  She is a primary care general internist and health services researcher with 20 years of experience conducting research related to screening and brief intervention (SBI) for unhealthy alcohol use in medical settings in VA and at University of Washington.   Dr. Bradley's research team has: validated the brief AUDIT-C questionnaire in diverse patient populations; developed computerized decision support to integrate alcohol screening and brief intervention into care in the VA; collaborated with VA quality improvement leaders to develop performance measure of SBI; and evaluated the quality of SBI after implementation.  She will be presenting on lessons learned and her vision of how SBI can be feasibly integrated in a sustainable manner into evolving concepts of primary care (i.e. "patient centered medical homes").
Richard L. Brown, MD, MPH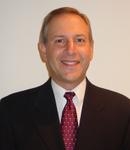 Dr. Brown is a tenured professor of family medicine at the University of Wisconsin School of Medicine and Public Health.  Dr. Brown is a past president of the Association for Medical Education and Research in Substance Abuse (AMERSA) and a winner of AMERSA's McGovern Award for excellence in medical education.  With funding from the National Institute on Drug Abuse, he directed the development of the Two-Item Conjoint Screen for alcohol and drug use.  He directed Project Mainstream, which resulted in enhanced substance abuse education for over 10,000 trainees across the United States.  He is clinical director of the Wisconsin Initiative to Promote Healthy Lifestyles, which has conducted 110,000 alcohol and drug screens, delivered 25,000 interventions, garnered high patient satisfaction, and elicited substantial reductions in risky drinking, and drug use.  He is CEO and Chief Medical Officer of Wellsys, LLC, which delivers behavioral screening and intervention services in workplaces and healthcare settings.
Wilson Compton, MD, MPE



Dr. Compton is Director of the Division of Epidemiology, Services and Prevention Research at the National Institute on Drug Abuse (NIDA) of the National Institutes of Health.  In this position, he manages a complex research program of national and international scope.  Prior to joining NIDA, Dr. Compton was Associate Professor of Psychiatry and Director of the Master in Psychiatric Epidemiology Program at Washington University in Saint Louis as well as Medical Director of Addiction Services at the Barnes-Jewish Hospital in Saint Louis.  Dr. Compton received his undergraduate education from Amherst College. He attended medical school and completed his residency training in psychiatry at Washington University.  He is a member of the Alpha Omega Alpha honor society as well as numerous professional organizations.  He has been the principal or co-principal investigator of multiple federally funded grants focusing on the epidemiology of drug abuse, HIV prevention and co-occurring mental and drug use disorders.  In these areas of research, Dr. Compton has authored over 100 articles and chapters, and multiple diagnostic interviews.
Nick Heather, PhD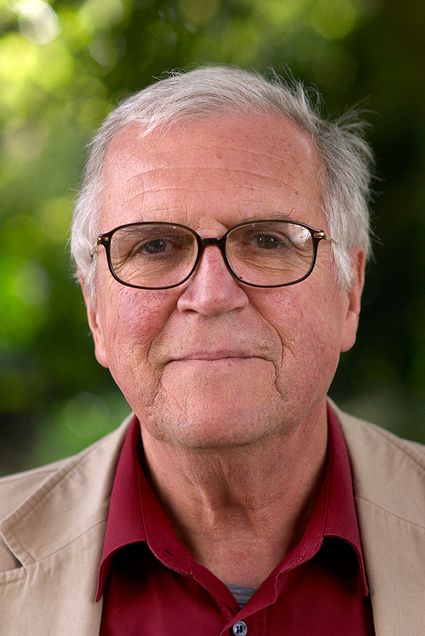 Dr. Heather is the President of INEBRIA. After working for ten years as a clinical psychologist in the UK National Health Service, in 1979 Nick Heather developed and led the Addictive Behaviours Research Group at the University of Dundee. In 1987 he became founding Director of the National Drug and Alcohol Research Centre at the University of New South Wales, Australia. He returned to the UK at the beginning of 1994 to take up a post as Consultant Clinical Psychologist at the Newcastle City Health NHS Trust and as Director of the Centre for Alcohol and Drug Studies in Newcastle. Nick retired from salaried work in 2003 and is now Emeritus Professor of Alcohol and Other Drug Studies in the Division of Psychology at Northumbria University. He has published many scientific articles, books, book chapters and other publications, mostly in the area of addictions and with an emphasis on the treatment of alcohol problems.
Kypros Kypri, MD


Associate Professor Kypros Kypri is a behavioral scientist interested in the evaluation of interventions to reduce unhealthy alcohol use and other risk behaviours. He was trained in experimental psychology and public health and currently holds a National Health & Medical Research Council Research Fellowship for research on the prevention of alcohol-related harm. He has expertise in a range of areas including: (1) the design, conduct and analysis of clinical trials of behaviour change interventions; (2) quasi-experimental evaluations of policy interventions; and (3) web-based survey methods.
Jennifer Mertens, PhD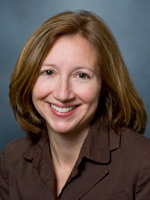 Dr. Mertens is a research scientist in the Drug and Alcohol Research Team at the Kaiser Permanente Northern California Division of Research. She is currently the principal investigator of NIH-funded studies on screening and brief intervention for alcohol and drug problems in primary care and life course trajectories of alcohol and drug patients. Her primary research interests include screening and interventions for alcohol and drug problems in medical settings, health and cost consequences of alcohol and drug problems, use of technological approaches to alcohol and drug interventions, and life course trajectories of alcohol and drug problems. She has conducted health services studies in both California and South Africa. She has collaborated with many Kaiser Permanente clinicians on studies of medical comorbidities of alcohol and drug problems, alcohol and drug treatment outcomes, and screening and interventions in primary care for hazardous drinking and drug use.
Richard Saitz, MD, MPH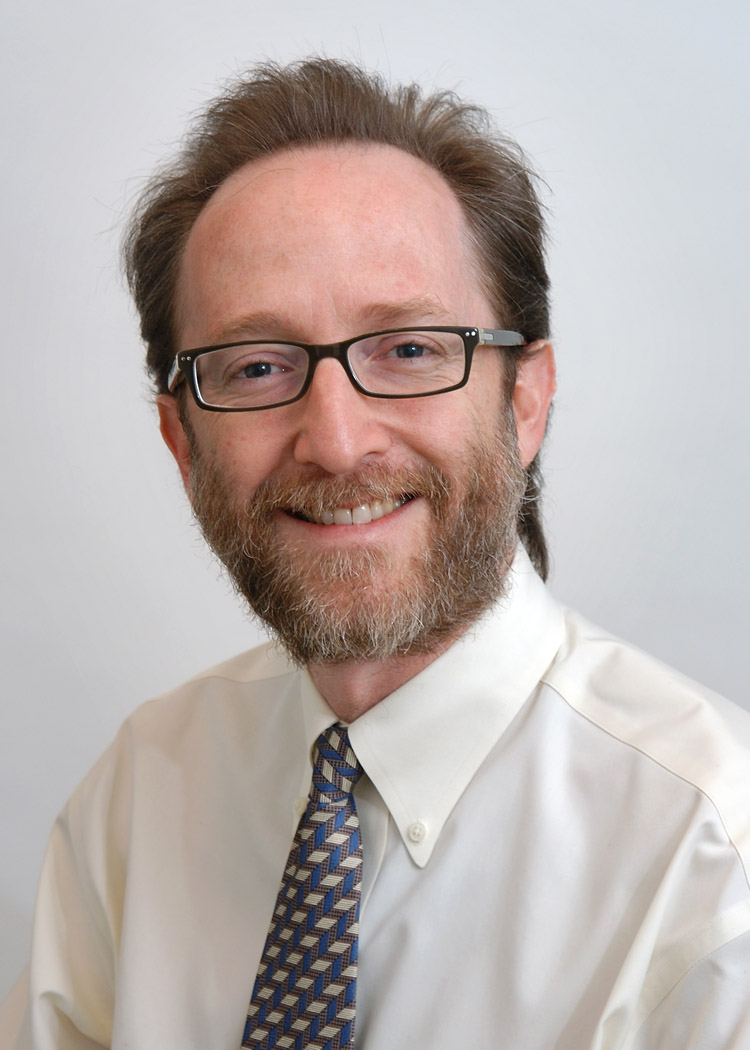 Dr. Saitz is a primary care internist and health services researcher. He is the Director of the Clinical Addiction Research and Education (CARE) Unit at Boston Medical Center,  Chairman of the Clinical Research Resources Advisory Committee and directs the Division of Clinical Research Resources for the BUMC Clinical Translational Sciences Institute.  His primary areas of expertise and research are screening and brief intervention for unhealthy alcohol and drug use, integrating substance-related and general health care (e.g., chronic disease/care management), and improving the quality of care for people with addictions across the spectrum of use particularly in general medical care settings.He is the author of over 100 peer-reviewed publications, immediate past President of the Association for Medical Education and Research in Substance Abuse and former Chairman of the BUMC Institutional Review Board.  He is a current member of the international Motivational Interviewing Network of Trainers.  His research has been supported by NIH, the Robert Wood Johnson Foundation and the SAMHSA CSAP and CSAT. Dr. Saitz also is chair the INEBRIA Boston Executive Committee.
J. Paul Seale, MD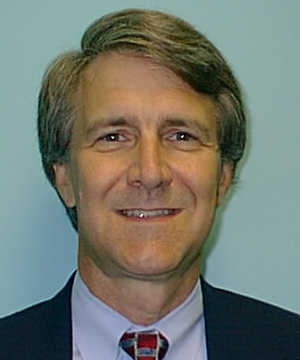 Dr. Seale,  a graduate of Baylor College of Medicine, completed his residency in Family Medicine at the Medical Center of Central Georgia (Macon). He is Professor and Director of Research in the Department of Family Medicine at Mercer University School of Medicine and is certified by the American Board of Family Medicine and the American Society of Addiction Medicine. From 2004-2006 he served as principal investigator of an NIH-funded study entitled "The Georgia-Texas Improving Brief Intervention Project," training faculty and residents in 8 residency programs in alcohol screening and brief intervention. He currently serves as co-medical director for Georgia BASICS, Georgia's SAMHSA-funded state SBIRT program, and as principal investigator of the Southeast Consortium on Substance Abuse Training, an SBIRT initiative providing residency training in Georgia, North Carolina and South Carolina. Dr. Seale is also the chair of the INEBRIA AOD-SBI Meeting.

Linda Sobell, PhD



Dr. Sobell is Professor at the Center for Psychological Studies at Nova Southeastern University in Florida. She is nationally and internationally known for her research in the addictions field, particularly brief motivational interventions, the process of self-change, and the Timeline Followback. She is a Fellow in the American Psychological Association, a Motivational Interviewing Trainer, and holds a Diplomat in Cognitive and Behavioral Psychology from the American Board of Professional Psychology. She has given over 300 invited presentations/workshops, published over 275 articles and book chapters, serves on 9 editorial boards, and authored 8 books. Her most recent book, published in 2011 is titled Group therapy with substance use disorders: A motivational cognitive-behavioral approach (Guilford Press, NY). She has received several awards including the Betty Ford Award from the Association for Medical Education and Research in Substance Abuse, the Norman E. Zinberg Memorial Award from Harvard University, the Distinguished Scientific Contribution Award from the Society of Clinical Psychology of the American Psychological Association, and the 2008 Charles C. Shepard Science Award for the most outstanding peer-reviewed research paper on prevention and control published by Centers for Disease Control/ATSDR scientists.
Norman Wetterau, MD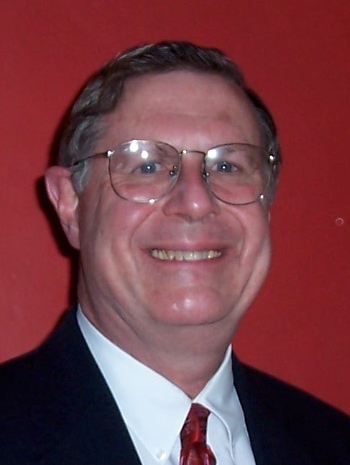 Dr. Wetterau is a rural family physician in upstate New York. He is part of a 5 office primary care rural health group where half his practice is now addiction medicine. Ten years ago he helped develop a program to teach primary care physicians in the Rochester, New York area how to do SBIRT. The program included working with practices.  He also works with his own group in the areas of alcohol screening, adolescent screening and proper opioid prescribing. He is president of the the New York Society of Addiction Medicine, head of the ASAM family practice workgroup, liaison from ASAM to AAFP and to PCPCC. He is clinical assistant professor of family medicine, University of Rochester School of Medicine.