Program Description and Target Audience
The CRIT Program is a four-day virtual immersion training for incoming chief residents on state-of-the-art methods to diagnose, manage, and teach about addiction medicine. Additional spaces are available for faculty mentors of chief residents as well as junior faculty members. This training equips chief residents with essential skills to teach addiction medicine and will help faculty mentors assist their chiefs with incorporating addiction issues into teaching. Junior faculty will be better equipped to train residents or medical students in addiction issues.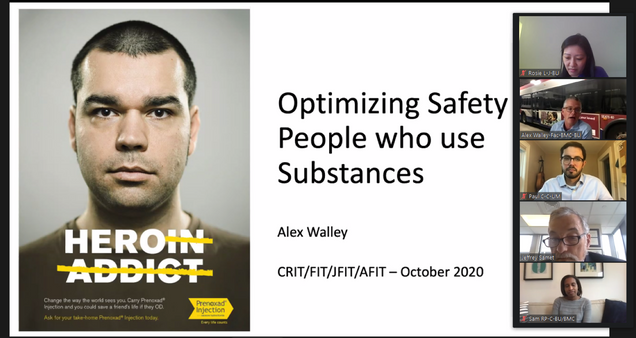 Program Objectives
Understand the scientific foundation of addiction
Improve clinical addiction skills
Integrate addiction issues into teaching
Learn about career and research opportunities in addiction medicine
Enhance faculty mentoring skills
To read more about the results of the program:
Alford DP, Bridden C, Jackson AH, Saitz R, Amodeo M, Barnes HN, Samet JH. Promoting substance use education among generalist physicians: an evaluation of the Chief Resident Immersion Training (CRIT) program. JGIM. 2009;24:40-47.