Timothy Brown, MD
Assistant Professor, Surgery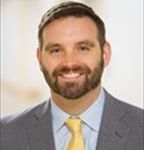 72 East Concord Street, L-315
Other Positions
St. Elizabeth's Medical Center
Education
Pennsylvania State University

, BS

Thomas Jefferson University

, MD/PhD
Publications
Published on 7/16/2008

Brown TB, Bogush AI, Ehrlich ME. Neocortical expression of mutant huntingtin is not required for alterations in striatal gene expression or motor dysfunction in a transgenic mouse. Hum Mol Genet. 2008 Oct 15; 17(20):3095-104. PMID: 18632688.

Read at: PubMed

Published on 1/1/2002

Brown TB, Hancock WO. A polarized microtubule array for kinesin-powered nanoscale assembly and force generation. Nano Letters. 2002; 2(10):1131-1135.