Richard H. Myers, PhD
Professor Emeritus, Neurology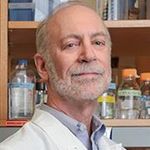 75 E. Newton St Evans Building
Biography
Dr. Richard H. Myers retired in 2020 and is now Emeritus Professor of Neurology at Chobanian and Avedisian School of Medicine. He is no longer accepting students or post-doctoral fellows. The phone number listed in my contact information is not active. I no longer have a phone at BUSM.
Dr. Myers' professional interests focused upon the application of genetic research methods for the investigation of adult onset diseases with complex etiology (Parkinson's disease, coronary heart disease, Alzheimer's disease, pulmonary function, osteoarthritis, osteoporosis etc.). Dr. Myers has had a long-standing interest in Huntington's disease and has participated in a wide range of research investigations for this disease. He was a member of the New England Huntington's disease "Center Without Walls" since its inception in 1980. His HD studies are best characterized as 'Neurobiological Studies' in that they include studies into the mechanisms of disease expression, including complex genetic modifier studies and a series of neuropathological studies of effects of disease expression in the brain. Additional interests include ethical issues influencing utilization of genetic test procedures.
Dr. Myers been involved in a number of studies in positional cloning. He also participated in the cloning of the gene for Huntington's disease in 1993. He initiated the genome scan project in the Framingham Study, and a genome scan in Parkinson's disease. Dr. Myers' Parkinson's disease genetic linkage study, known as the "GenePD" study, involved an international collaboration of twenty clinical centers in Parkinson's disease. The study sought genetic loci involved in risk for PD. From 1993 he has participated in genetic linkage studies for hypertension (the HyperGEN study, one of the NHLBI Family Blood Pressure Program Project studies), and the genome scan in the NHLBI Family Heart Study.
Dr. Myers has published more than 250 peer reviewed articles, 38 individual NIH funded grants, and mentored many extraordinarily talented students and post-docs.
Education
Georgia State University

, PhD

Georgia State University

, MA

Georgia State University

, MEd

University of Kansas

, BA