Richard R Amodio, PhD
Assistant Professor, Psychiatry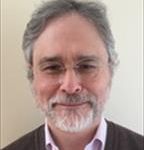 Biography
I incorporate a broad range of perspectives and clinical principles in an overall integrative approach to psychotherapy. At the foundation of my work is an appreciation of each individual's capacity to heal and grow and a respect for each individual's path. My desire is to assist people in living an authentic, self-aware, and satisfying life. In my couples work, I strive to assist each partner in deepening their own self-understanding and compassionately holding the experience of their partner, as the couple works together to better understand and best tend or heal their relationship.
I have many years of experience as a psychologist, teaching, supervising and providing psychotherapy to individual adults and couples. I've been the Director of Psychology Training at a large Veterans hospital since 1999, and for ten years during that time I was Director of the Center for Integrative Psychotherapy.
For many years, I have studied and practiced a range of mind-body, contemplative and meditative approaches to personal growth and wellness. Having had this opportunity has afforded me a broad lens to understand each person's life and effectively engage with them in accord with their values and aspirations.
Other Positions
Bedford VA - Edith Nourse Rogers Memorial VA Hosp
Education
University of Cincinnati

, PhD

University of Cincinnati

, MA

University of Connecticut

, BA