Rachel Shing, MD
Assistant Professor, Emergency Medicine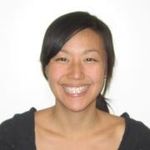 Biography
Dr. Rachel Shing is an Emergency Medicine Specialist in Boston, Massachusetts. She graduated with honors from Tufts University School of Medicine in 2012. Dr. Shing has more than 10 years of diverse experiences, especially in Emergency Medicine, and is affiliated with Boston Medical Center and Boston Emergency Physician Foundation Inc. Previously, Dr. Shing was an Adjunct Clinical Professor at Oklahoma State University Center for Health Sciences.
Education
Tufts University School of Medicine

, MD

Tufts University

, BS
Publications
Published on 7/3/2015

Canders CP, Shing R, Rouhani A. Stercoral Colitis in Two Young Psychiatric Patients Presenting with Abdominal Pain. J Emerg Med. 2015 Oct; 49(4):e99-e103. PMID: 26145886.

Read at: PubMed

Published on 8/20/2012

Sun JH, Shing R, Twomey M, Wallis LA. A strategy to implement and support pre-hospital emergency medical systems in developing, resource-constrained areas of South Africa. Injury. 2014 Jan; 45(1):31-8. PMID: 22917929.

Read at: PubMed

Published on 2/1/2010

Chernin A, Rich M, Shing R. Prevalence of Adolescent Friends with Benefits Relationships Varies by Attitude, Not by Age. Journal of Adolescent Healt. 2010; 46(2).