David E. Kroessler, MD
Clinical Assistant Professor, Psychiatry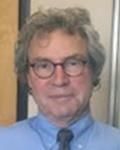 Biography
Dr David Kroessler has been in practice for 32 years and the founder of Angell Street Psychiatry, Ltd.
He now serves as the Medical Director and CEO. He is originally from NY and was brought to RI by Brown University School of Medicine for Fellowship in the Department of Psychiatry. He has served as Chief of Psychiatry at both Kent County Hospital and Roger Williams Medical Center.
Dr Kroessler teaches for Chobanian and Avedisian School of Medicine and frequently has medical students with him.
Other Positions
Roger Williams Medical Center