Carol Mostow, MSW
Assistant Professor, Family Medicine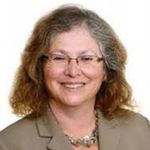 72 E. Concord St Instructional (L)
Biography
Carol Mostow LICSW is an Assistant Professor of Family Medicine who directs communications skills and psychosocial training for the Department of Family Medicine residency training program.
Carol Mostow LICSW directs communications skills and psychosocial training for the residency program and is an Assistant Professor of Family Medicine. A graduate and faculty member of the American Academy on Communication in Healthcare and a facilitator for the Schwartz Center for Compassionate Healthcare in a variety of venues, she trains faculty, trainees and healthcare practitioners at all levels and in community- and hospital-based settings to better understand, communicate with and support their patients and each other .
In her work with residents, Carol has spent 23 years first in the Department of Medicine and then in the Department of Family Medicine observing and coaching their interactions with patients in 9 different clinics as well as teaching their interviewing skills seminars. She oversees learner self-assessments with new residents, facilitates the intern support group, coordinates the child development rotation, and addresses team and leadership skills on the in-patient resident service.
In 2000 Ms Mostow founded the Diversity Curriculum Task Force in the BMC Dept of Medicine to improve residents' abilities to connect with their patients, served as Principal Investigator of a BCBS funded Faculty Development Project for preceptors, and is the lead author of a 2010 article in the Journal of General Internal Medicine regarding the RESPECT model, a relational model for communication with both patients and trainees to address differences of race, ethnicity and power. She continues to present the RESPECT model nationally and is currently working with coauthors applying the skills of the RESPECT model to improve communication among colleagues on healthcare teams.
A cum laude graduate of Yale College and Simmons School of Social Work, Ms Mostow also brings 25 years of clinical experience as a psychotherapist and clinical team leader in in-patient and community-based settings. Carol lives with her husband in Roslindale and has a daughter who graduated from the Boston Public Schools and now attends college in Washington DC.
Education
Simmons College

, MSW

Yale University

, BA
Publications
Published on 2/2/2022

Miselis HH, Zawacki S, White S, Yinusa-Nyahkoon L, Mostow C, Furlong J, Mott KK, Kumar A, Winter MR, Berklein F, Jack B. Interprofessional education in the clinical learning environment: a mixed-methods evaluation of a longitudinal experience in the primary care setting. J Interprof Care. 2022 Nov-Dec; 36(6):845-855. PMID: 35109762.

Read at: PubMed

Published on 8/1/2014

Mostow C, Crosson J, Gordon S, Chapman S, Hardt E, James T, Gonzalez P. R-E-S-P-E-C-T: physician-patient communication. J Gen Intern Med. 2014 Aug; 29(8):1097. PMID: 24841556.

Read at: PubMed

Published on 5/1/2010

Mostow C, Crosson J, Gordon S, Chapman S, Gonzalez P, Hardt E, Delgado L, James T, David M. Treating and precepting with RESPECT: a relational model addressing race, ethnicity, and culture in medical training. J Gen Intern Med. 2010 May; 25 Suppl 2:S146-54. PMID: 20352510.

Read at: PubMed