Burns Woodward, MD
Clinical Assistant Professor, Psychiatry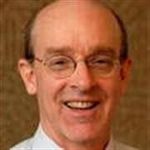 85 E. Newton St Fuller Building
Biography
I spent my early childhood in eastern Washington State, where my parents had worked on the Manhattan Project. My fascination with how nature and people interact began with the transformation of the sagebrush desert by the Columbia River dams and the Hanford plutonium facility. We later moved to California, where I got to know the crisp bright air of the Sierra Nevada and witnessed blossom-filled valleys morphing into housing tracts and shopping malls.
I came east to M.I.T., where I studied molecular biology and neuroscience. Realizing I wanted to work with people, I went to medical school at Yale, where I received my M.D. in 1971. In psychiatric training at Harvard I avoided taking sides in the battles between psychoanalysts and psychopharmacologists and tried to learn the most effective treatments for all my patients. That included psychodynamic therapy, medication, group and family therapy and, more recently, cognitive-behavioral therapy.
After training I worked in the public sector to bring modern psychiatric services to an antiquated state hospital, and then at a Veterans Administration facility. I moved to a private psychiatric hospital in 1981, where we were able to bring many more resources to bear on our patients' problems. Since 1997 I have been exclusively in outpatient practice. I enjoy seeing patients with a variety of problems—major mental illnesses, addictions, anxiety, depression, abusive relationships, questions about sexual orientation, and handing the losses that are the fabric of our lives. Through the years since my training I've served on the clinical faculties of Harvard Medical School and the Chobanian and Avedisian School of Medicine, where I am now a Clinical Assistant Professor of Psychiatry.
​I've always had an intellectual project under way. I did clinical research on anxiety about heart surgery, inherited biochemical disease, and the relationship between depression and alcoholism. Later I delved into controversial areas of psychiatric practice—psychiatrists' disregard of substance abuse, the need to collaborate with nonmedical therapists, why patients don't take their medication, and the huge problem of prescription drug abuse. I've recently studied how fiction can help doctors, psychotherapists, and their patients. I've always been fascinated by how brain science plays out in psychiatric practice and am thrilled that it is now beginning to make useful contributions.
Education
Yale University School of Medicine

, MD

Massachusetts Institute of Technology

, SB
Publications
Published on 1/1/1991

Woodward B, Fortgang J, Sullivan-Trainor M, Stojanov H, Mirin SM. Underdiagnosis of alcohol dependence in psychiatric inpatients. Am J Drug Alcohol Abuse. 1991; 17(4):373-88. PMID: 1746500.

Read at: PubMed