Meet our newest faculty member, Dr. PJ Maglione
On February 1, 2019, Paul J. (PJ) Maglione, MD, PhD, joined the Pulmonary Center as Assistant Professor in the Section of Pulmonary, Allergy, Critical Care and Sleep Medicine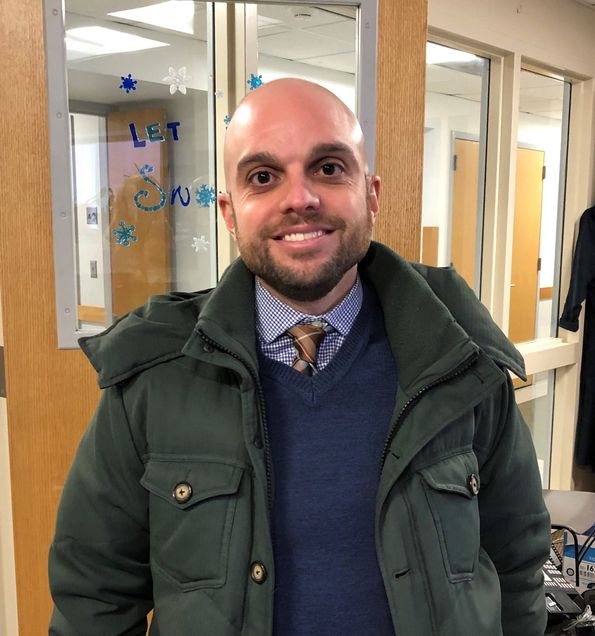 What is your educational background?
I attended elementary through high school in the Hudson Valley of New York near Peekskill, about a 45 minute train ride from Manhattan. I went to college at the University of Rochester where I majored in microbiology and had my first introduction to immunology research while also running on the varsity cross country team. I got my MD, PhD at the Albert Einstein College of Medicine in the Bronx, which was the hospital where I was born. Then I went to Mount Sinai in New York for internal medicine residency, allergy/immunology fellowship, and post-doctoral research in the laboratory of Charlotte Cunningham-Rundles.
What does your research focus on?
I am interested in studying human B cell biology through the lens of primary immunodeficiency. As a physician-scientist I also see patients and my clinical focus is on antibody deficiency, which dovetails well with my research focus. One of my more longstanding interests has been the mechanisms underlying non-infectious complications of the most prevalent form of symptomatic primary antibody deficiency, common variable immunodeficiency (CVID). My most recent work has focused upon the pathogenesis of the interstitial lung disease affecting CVID patients.
What are you most excited about in joining BUMC?
After my very first visit to BUMC I remember telling one of my friends that I had met the people that I wanted to work with. I truly feel like I am among many kindred spirits at BUMC. Everyone I have met at BUMC seems energetic and positive, which I find very motivating and exciting. I am also eager to learn from and collaborate with the experts in B cell repertoire analysis, pulmonary immunology, and regenerative medication that call BUMC home. I know my research will be elevated significantly by working at BUMC, which will be vital for me to make the next steps in my career. I also look forward to applying my medical experience in clinical immunology to the BUMC patient population and helping to establish a multidisciplinary center for the care of immunodeficient patients.