2013 GSI Research Symposium
Students in the Graduate Program for Genetics and Genomics attended the 2012 Genome Science Research Symposium held on the Boston Medical School Campus in October.
Two GPGG graduate students, Hila Milo Rasouly (third year) and Kristen Ott (fifth year), presented oral presentations.
Hila Milo Rasouly – Loss of Zeb2 leads to abnormal kidney structure and function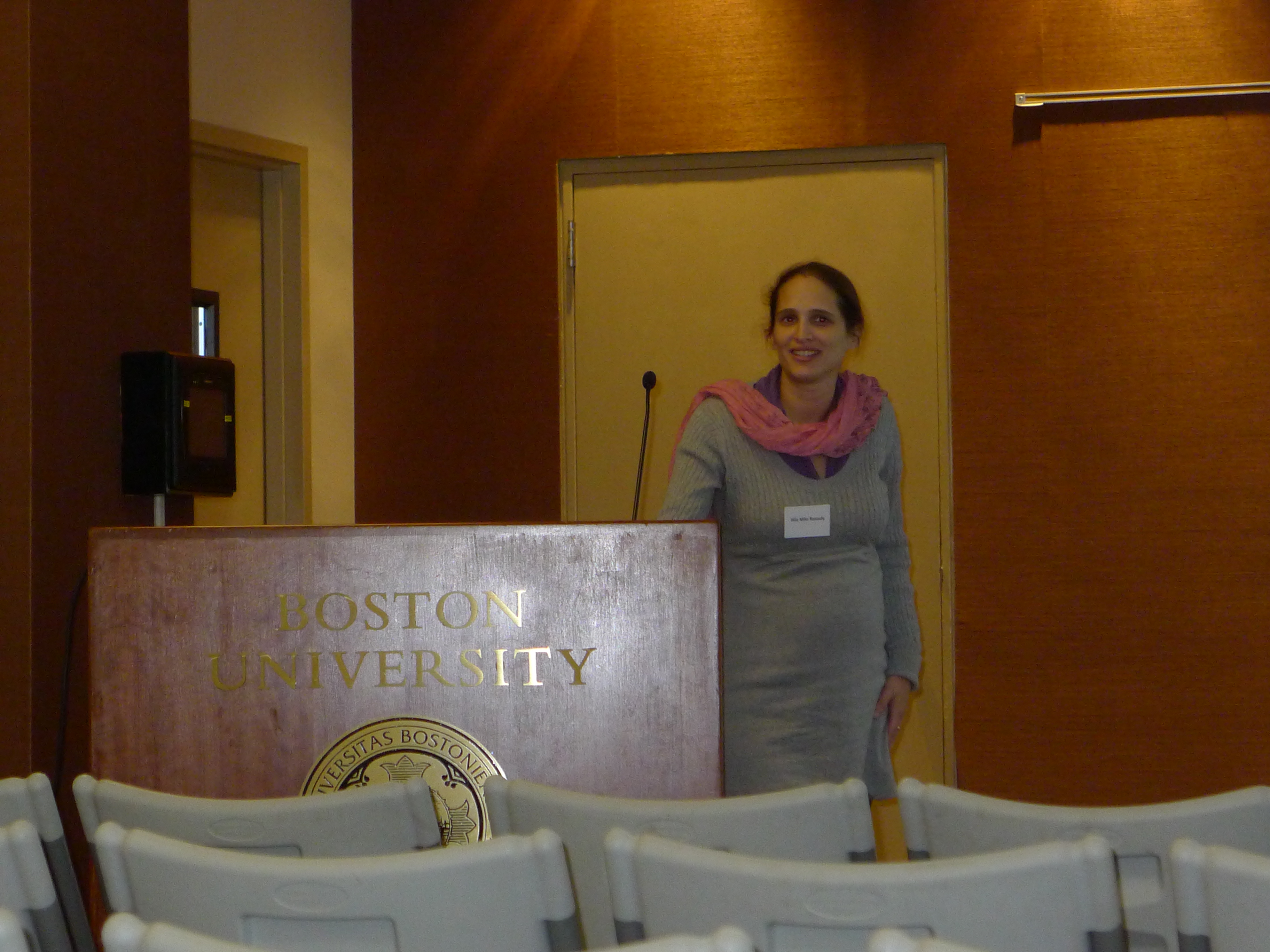 Pictured – Hila Milo Rasouly presenting
Four graduate students, Carly Garrison (third year), Sarah Kleinsorge (fourth year), Elyse Kozlowski (third year) and Rebecca Kusko (fouth year), presented poster presentations.
Carly Garrison – MiR-4423 promotes cilated cell fate during airway epithelium differentiation
Pictured – Carly Garrison discussing her poster with Shomita Dasgupta
Sarah Kleinsorge – The mitochondrial protein cytochrome c heme lyase is necessary for cell polarity
Elyse Kozlowski – The uridyltransferase Zcchc6 facilitates macrophage immunocompetency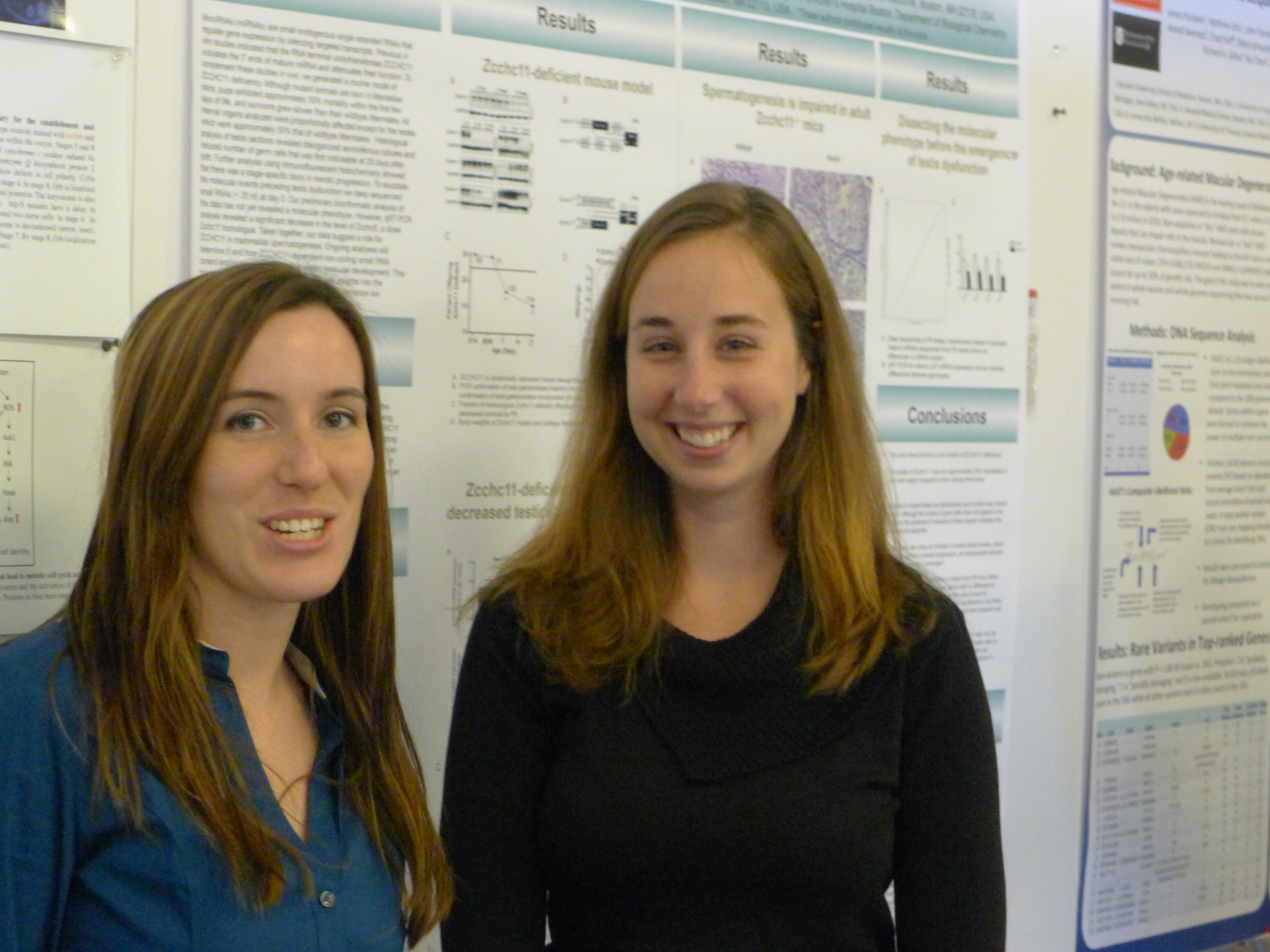 Pictured – Sarah Kleinsorge and Elyse Kozlowski in front of their posters, waiting for judges
Rebecca Kusko –Comprehensive Genomic Profiling of the Lung Transcriptome In Emphysema And IPF Using RNA-Seq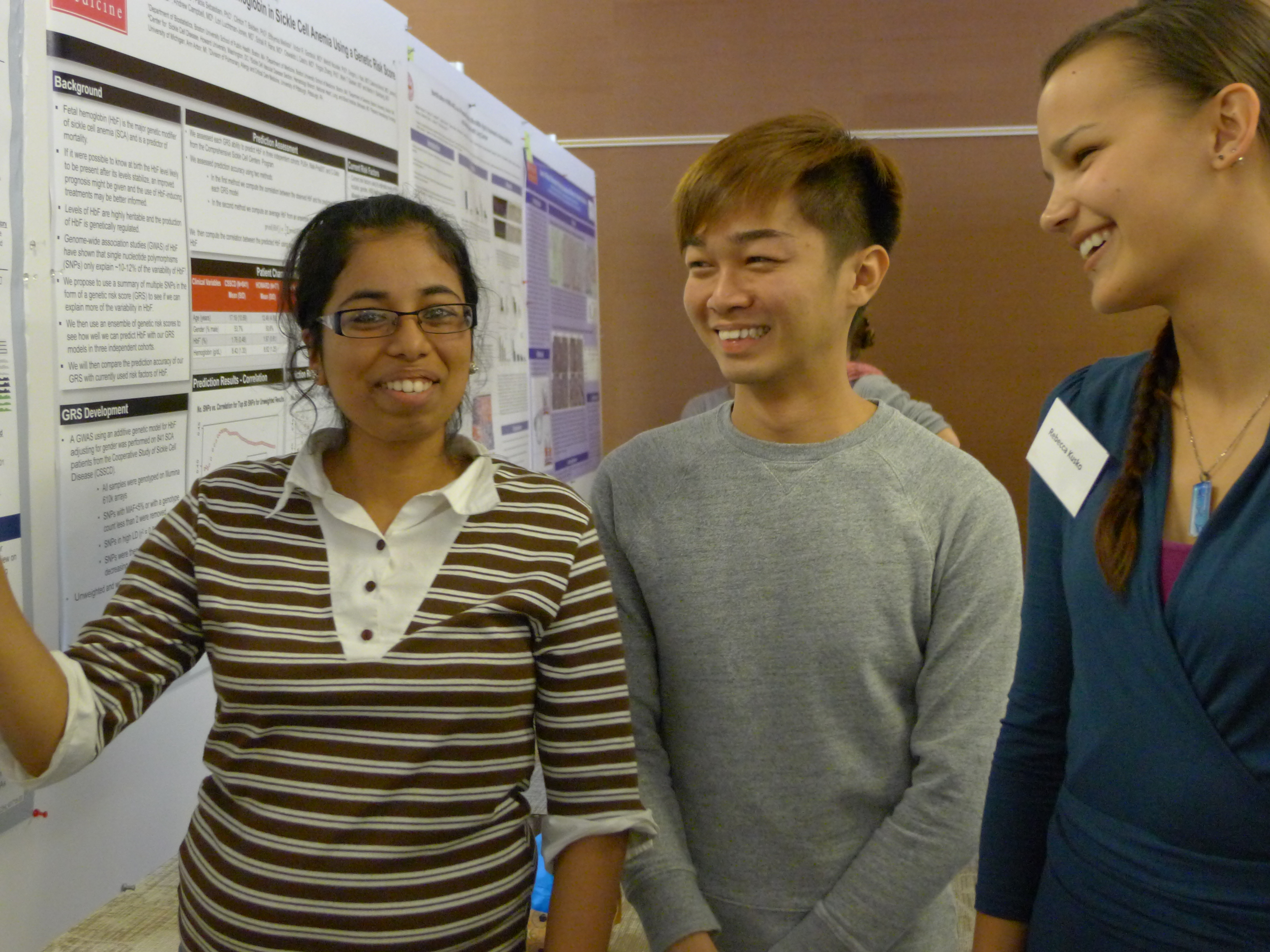 Pictured – Rebecca Kusko discussing her poster with first year GPGG students Akshaya Ramesh and Chen Wong