Participating Institutions
PRINCIPAL INSTITUTIONS:
.

Boston University Medical Center (BUMC) and Boston University (BU) have a long history of academic and scientific contributions to the field of infectious disease research. They are well-established centers of advanced research, with cutting-edge technology, varied resources, multiple domestic and international collaborations, and highly specialized professionals with a strong commitment to global health
Investigators:
Professor of Epidemiology and Infectious Disease, Medicine, Boston University School of Medicine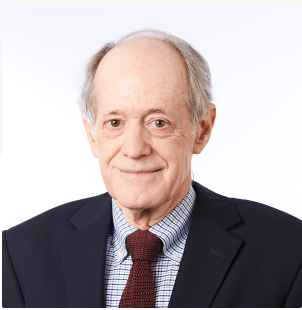 Dr. Horsburgh has 30 years of experience in public health and medicine. He currently holds faculty positions in the Department of Biostatistics, the Department of Global Health and the Department of Medicine. Dr. Horsburgh teaches courses in the Epidemiology of AIDS and the Epidemiology of Tuberculosis. His research focuses on tuberculosis, nontuberculous mycobacterial infections and opportunistic infections in AIDS. Currently, he is involved in research in Brazil, India, Peru, South Africa and Tanzania. He has served as the National Steering Committee Co-Chairman of the Tuberculosis Trials Consortium and the Tuberculosis Epidemiologic Studies Consortium. He is currently the Chairman of the Steering Committee of RESIST-TB, an international organization dedicated to improving MDR-TB treatment through Clinical Trials (www.resisttb.org). His office is located in the Center for Global Health and Development at BU School of Public Health.
Karen Jacobson, MD, MPH, Investigator
Assistant Professor, Epidemiology, Boston University School of Public Health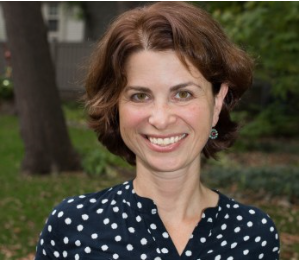 Dr. Karen Jacobson is an Assistant Professor of Medicine in the Section of Infectious Diseases, Boston University School of Medicine, with a secondary appointment in the Department of Epidemiology, Boston University School of Public Health. Dr. Jacobson's research focuses on the epidemiology of drug resistant tuberculosis, including identification of social, biological, and economic determinants of and risk factors for drug resistance and approaches for improving TB outcomes in resource-limited settings. Dr. Jacobson has established a highly productive collaboration with researchers at Stellenbosch University in Cape Town, South Africa, investigating the drivers of drug resistance in the Western Cape Province of South Africa and working to identify potentially modifiable factors.
Staff:
Selby Knudsen, MPH Study Coordinator

The Public Health Research Institute (PHRI) and other departments of the Rutgers New Jersey Medical School (NJMS) have one of the largest and diverse programs in TB research in the U.S. that focus on a broad range of critical issues ranging from fundamental questions of virulence and immunology to clinical studies of vaccine candidates and new drugs.

Principal Investigators:
Jerrold J. Ellner, MD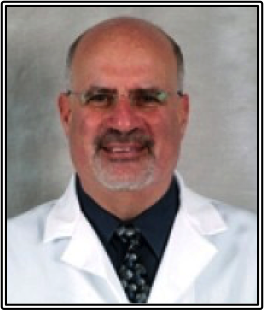 Director of Research Innovations for the Center of Emerging and Re-Emerging Pathogens at New Jersey Medical School (NJMS), Professor of Medicine, Division of Infectious Disease at the Rutgers New Jersey Medical School
Dr. Ellner leads multidisciplinary collaborative research on TB and TB-HIV internationally. He has been the principal investigator of multiple projects and cooperative agreements, including the International Collaboration for AIDS Research, Preparation for AIDS Vaccine Evaluation, TB Research Unit, and currently the International Collaboration for Infectious Diseases Research (ICIDR), the TB Clinical Diagnostics Research Consortium (CDRC), and the TB Research Unit (TBRU). His main research focus is regulation of the human immune response in tuberculosis infection and disease. Th1-type responses in the blood in patient with pulmonary TB are down-regulated by over-expression of proinflammatory cytokines (TGF-ß and IL-10). At local sites of disease (bronchoalveolar lavage, pleural fluid) there is non-specific activation of the inflammatory signals and increased programmed cell death. In TB-HIV the immune activation leads to enhanced viral replication and shortens survival. Dr. Ellner's current interests are in identifying biomarkers indicating resistance or susceptibility to TB infection and TB disease.
Investigators and Staff:
David Hom, M.Sc., Administrative and Data Coordinating Center Director, Investigator
Emily Douglass, MPH, Program Manager
Padmini Salgame, PhD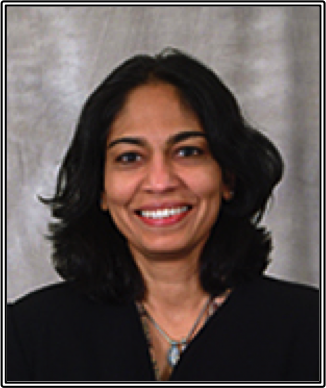 Professor in the Department of Medicine, Division of Infectious Diseases and the Centre for Emerging Pathogens
New Jersey Medical School (NJMS), Rutgers University
Dr. Salgame leads an experimental research laboratory that studies host immunity to Tuberculosis. She has made important contributions to the field of host immune responses against mycobacterial infections, which includes having been the first to demonstrate the presence of human T-helper 1 and T-helper 2 subsets. Dr. Salgame runs a highly productive research program which has been continually well-funded by the National Institutes of Health. New research led by Dr. Salgame has established a connection between tuberculosis and infection by parasitic worms, a frequent occurrence in much of the world. In addition to studying experimental models of TB, Dr. Salgame's laboratory also studies human tuberculosis with an emphasis on discovery of biomarkers for risk of progression to TB disease in latently-infected individuals. Her laboratory is also studying the innate immune mechanisms that protect individuals from M. tuberculosis infection following exposure. She has collaborated extensively with Drs. Ellner and Alland since 2004. Dr. Salgame is Co-investigator on the International Collaboration for Infectious Disease (ICDR) research led by Dr. Ellner. She is also collaborating with Dr. Ellner on the NIAID's US-Indo Vaccine Program, a component of the Regional Prospective Observational Research for Tuberculosis (RePORT-India) Consortium. Dr. Salgame has a successful record of collaborations, extensive experience in studying host immunity in experimental models of TB, and human immunology.
David Alland, MD

Professor of Medicine at New Jersey Medical School (NJMS) – Rutgers University, Chief of Infectious Diseases at NJMS, Director of the UMDNJ Center for Emerging Pathogens, and Associate Dean for Clinical Research at NJMS
Dr. Alland has been the principal investigator of multiple NIH grants relating to tuberculosis and biodefense. He is currently the Scientific Director of the TB – Clinical Diagnostics Research Consortium (CDRC), a member of the Tuberculosis Transformative Science Group of the AIDS Clinical Trials Group Network, and is a member of the NIH Clinical Research and Field Studies (CRFS) study section. For the past 20 years, Dr. Alland has directed a laboratory devoted to studying M. tuberculosis molecular epidemiology and phylogenetics, drug resistance and persistence, and advanced molecular diagnostics. He has a proven track record of successfully developing and then applying advanced molecular approaches to study infectious diseases. This includes a series of projects, each led by Dr. Alland, which produced the Xpert MTB/RIF assay, the first near-patient, on-demand diagnostic test for tuberculosis and resistance to rifampicin. Highly relevant to the current application, Dr. Alland identified the iniBAC operon as the first genetic cause of drug-tolerance in M. tuberculosis, and characterized its complex regulation. He also has extensive experience investigating the genetic causes of drug resistant M. tuberculosis. Dr. Alland has collaborated with Dr. Jerrold Ellner for decades, starting with his involvement in the original TBRU. He has also had extensive long-term collaborations and experience in studying the mechanisms of drug action, drug resistance and persistence, and molecular diagnostics.
Lab Members:
Kamlesh Bhatt, PhD, Instructor
Wasiulla Rafi, PhD, Instructor
Jillian Dietzold, Graduate student
Amanda McBride, Graduate Student
Aleksandra Uzelac, B.S., Research Technician
Andrew Kim, Research Technician
Roberto Colangeli, PhD, Assistant Professor
Soumitesh Chakravorty, PhD, Instructor
Hasan Safi, PhD, Instructor
Robert Blakemore, Graduate Student
Subramanya Lingaraju, Research Teaching Specialist/Technician
Principal Investigator:
Veronique Dartois, PhD
Public Health Research Institute Center at the International Center for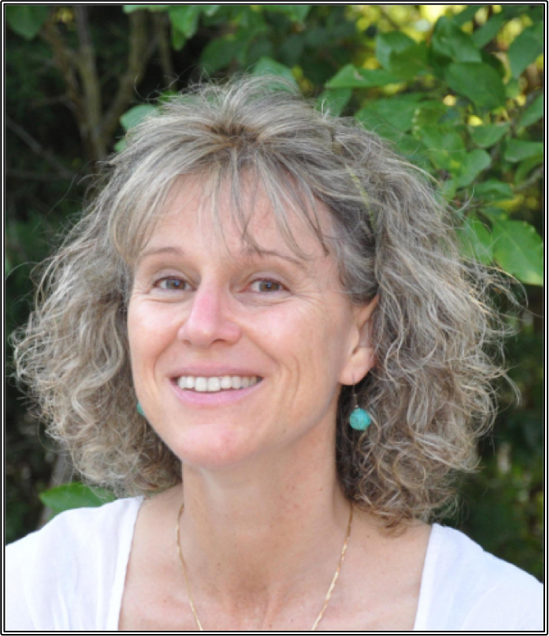 Public Health New Jersey Medical School – Rutgers University
Initially trained as a molecular biologist, Dr. Dartois' current research interests include the pharmacokinetics and imaging of anti-tuberculosis drugs in pulmonary lesions, the molecular mechanisms driving intracellular accumulation of TB drugs in Mycobacterium and in macrophages, and the optimization of predictive animal models and in vitro assays to study these questions. Research activities in the Dartois lab focus on the pharmacokinetics and pharmacodynamics of anti-tuberculosis agents in pulmonary TB lesions, in the rabbit model and through clinical research studies. Specifically, lesion-specific analysis of drug exposure and bacterial killing help identify and characterize lung granuloma compartments in which organisms are not eliminated. In the context of failing TB control programs and global emergence of drug resistance, this information can guide a more rational approach to designing treatment regimens that ensure optimal drug exposure at the site of infection.
Lab Members:

Paul O'Brien, Resident Teaching Specialist
Isabela Freedman,  Res. Teaching Specialist
Jansy Sarathy, Post Doctoral Research Associate
Hsin-Pin Ho, Resident Associate
..



COLLABORATING INSTITUTIONS:
.

The Jacobs Lab at Albert Eisntein College of Medicine has focused its efforts on developing systems to genetically manipulate mycobacteria, identifying novel drug targets, and engineering attenuated mutants that can be used as live-cell tuberculosis vaccines.
Principal Investigators:
William R. Jacobs, PhD
Professor of Genetics and Microbiology and Immunology at the Albert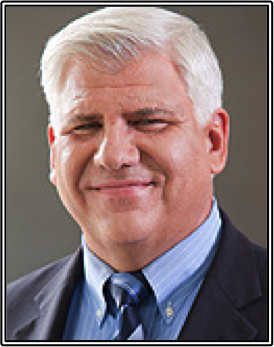 Einstein College of Medicine
Dr. Jacobs has been a pioneer in the development and refinement of genetics for mycobacteria. At Einstein since 1985, he has nurtured a team of loyal and talented employees that can accomplish the goals of this proposal. Dr. Jacobs is also co-founder of K-RITH (the Kwa Zulu Research Institute for TB and HIV), a Howard Hughes Medical Institute (HHMI) funded research Institute in Durban, South Africa. Dr. Jacobs will oversee all the genetic constructions and analysis of persistence mutants in various drug or immune effector killing assays.
Michael Berney, PhD
Co-investigator. Assistant Professor of Medicine at the Albert Einstein

College of Medicine, Department of Microbiology & Immunology
Lab Members:
Sangeeta Tiwari
Research Associate
Dr. Tiwari is an experienced cell biologist who joined the Jacobs lab two years ago. She will participate in generating of specific loss of persistence mutants as well as the detailed analysis in in vitro infections of macrophages and in vitro phenotypes.
Mei Chen
Research Technician
Mei is an extraordinarily gifted animal technician that will aid in the mouse breeding manipulations in M. tuberculosis mouse infection experiments. Mei has worked with Dr. Jacobs for the last 8 years and is fully trained to perform all mouse infections, mouse harvests, and cell culturing bacteriologies.
.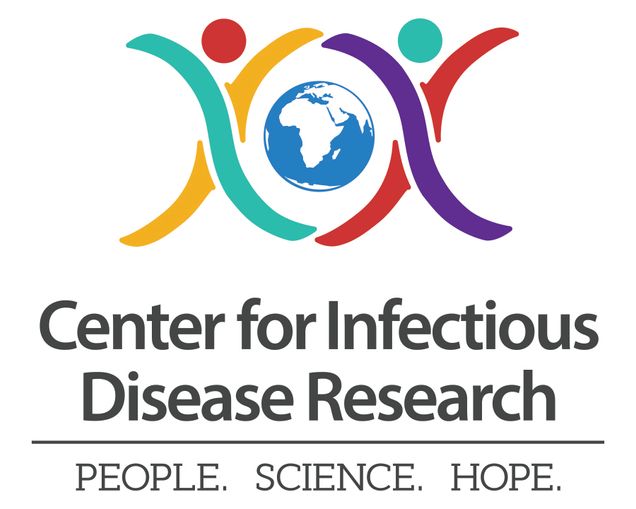 The mission of the Center for Infectious Disease Research, formerly known as Seattle BioMed, is to make transformative scientific advancements that lead to the prevention and treatment of infectious diseases.
David R Sherman, PhD

Professor and Director, Tuberculosis BL-3, Center for Infectious Disease Research. Affiliate Professor of Global Health Schools of Medicine and Public Health and Community Medicine at University of Washington
Dr. Sherman is a full professor at the Center for Infectious Disease Research (CIDR). He earned his PhD in Biochemistry from Vanderbilt University, and performed post-graduate work at the Rockefeller University and at Washington University in St. Louis. He began work on M. tuberculosis while at PathoGenesis Corp., where he played a lead role in the discovery and early development of the anti-TB agent PA-824 that is now in clinical trials. The Sherman laboratory studies virulence and latency of M. tuberculosis, and is also engaged in drug discovery efforts for this important pathogen. Current projects include detailed analyses of M. tuberculosis gene regulatory network in vitro and in vivo, and the pursuit of latency-relevant drug targets. Lab members routinely employ a variety of research tools, including molecular genetics, systems biology, biochemistry, cultivation in vitro and in vivo, and whole genome microarray analysis.
Lab Members: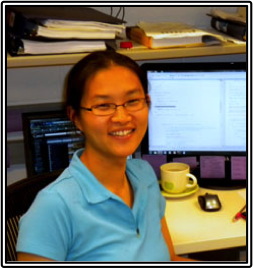 Shuyi Ma, PhD
Postdoctoral Scientist
My interests lie in integrating computational modeling approaches with experiments to tease apart the complex mechanisms that the pathogen Mycobacterium tuberculosis (MTB) harnesses as it causes disease. My current work harnesses transcriptomic characterization, systems biology analysis, and regulatory-metabolic modeling of MTB to identify candidate novel drug targets and molecular biomarkers.
Tige Rustad, PhD
Senior Scientist
My interests lie at the intersection of computational and bench biology and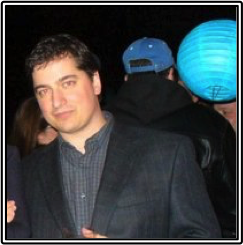 how I can apply those tools to tackling tuberculosis, one of the most deadly pathogens in human history. In particular, my research focuses on understanding transcriptional regulation of complex adaptations to stress by M. tuberculosis. The same fascination with complex systems fuels my interest in large and intricate board games.
.

The Collins research group at MIT works in synthetic biology and systems biology, with a particular focus on using network biology approaches to study antibiotic action, bacterial defense mechanisms, and the emergence of resistance.
Principal Investigator:
James Collins, PhD
James J. Collins is Termeer Professor of Bioengineering in the Departmen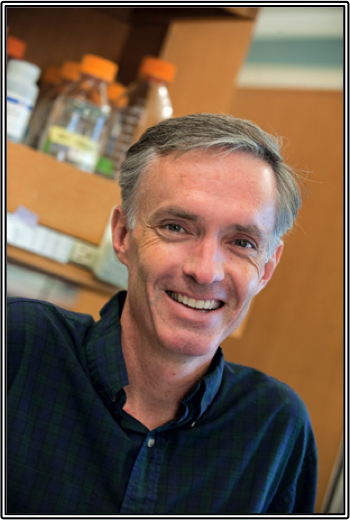 t of Biological Engineering and Institute for Medical Engineering & Science. He is also affiliated with the Broad Institute and the Wyss Institute. His research group works in synthetic biology and systems biology, with a particular focus on using network biology approaches to study antibiotic action, bacterial defense mechanisms, and the emergence of resistance.  Professor Collins' patented technologies have been licensed by over 25 biotech, pharma and medical devices companies, and he has helped to launched a number of companies, including Sample6 Technologies, Synlogic and EnBiotix.  He has received numerous awards and honors, including a Rhodes Scholarship, a MacArthur "Genius" Award, an NIH Director's Pioneer Award, a Sanofi-Institut Pasteur Award, as well as several teaching awards.  Professor Collins is an elected member of the National Academy of Sciences, the National Academy of Engineering, the Institute of Medicine, and the American Academy of Arts & Sciences, and a charter fellow of the National Academy of Inventors.
Lab Members:
Arnaud Gutierrez, Postdoctoral Research Associate
Christopher Baker, Technical Assistant
.

The Wellcome Center for Infectious Diseases Research in Africa (CIDRI-Africa) at the University of Cape Town conducts cutting-edge research on high-burden infectious diseases relevant to the African continent, while promoting scientific collaboration and capacity development.
Principal Investigator:
Robert J Wilkinson, MA, BM BCh, PhD, DTM&H FRCP FMedSci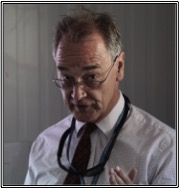 Wilkinson is a Physician-Scientist who holds a Wellcome Trust Senior Fellowship in Clinical Science as Professor in Infectious Diseases at Imperial College London, UK, and is a Senior Group leader at the Francis Crick Institute, London, UK. For the last 13 years the appointments have been seconded to the University of Cape Town where he directs CIDRI-Africa. His research interest is in understanding and intervening in tuberculosis and HIV-associated tuberculosis. He has researched this field for 24 years and has significant clinical studies and trials experience in lower and middle-income countries.
Investigators and Staff:
Friedrich Thienemann, MD
Senior Research Medical Officer
Dr Thienemann is a physician with a special interest in infectious diseases, focussing on tuberculosis and HIV infection, with experience of conducting consultancy work and clinical research studies in Germany and South Africa.
.
Anna Coussens, PhD
Senior Lecturer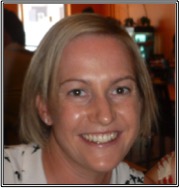 Dr Coussens is a research immunologist with an interest in the host-pathogen interaction in tuberculosis, the interaction with HIV-1 and developing host-directed therapies for these co-infections.
.
Hanif Esmail, MBBS, PhD
Honorary Research Associate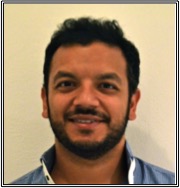 Dr Esmail is a clinician scientist specialising in infectious diseases, particularly HIV associated latent tuberculosis, with experience in using FDG-PET/CT imaging alongside transcriptional and immunological biomarkers to define subclinical tuberculosis.
.

Established in 1990, the Núcleo de Doenças Infecciosas is a Center for Clinical Research and a branch of the Department of Social Medicine at Universidade Federal do Espírito Santo. It is in close relation to the university-affiliated teaching hospital – Hospital Universitario Cassiano Moraes (HUCAM) – and its outpatient and inpatient clinical facilities. Investigators at NDI focus on the epidemiology, diagnostics, treatment, and molecular biology of infectious diseases such as tuberculosis, malaria, dengue, leishmaniasis, HIV infection, and others. In 2002, the NDI developed the first culture-based TB clinical algorithm to be used in Brazil and has since then identified and managed the majority of TB cases detected in municipalities within the greater Vitória area.
Principal Investigator:
Reynaldo Dietze, MD, MSc, DSc
Dr. Dietze is an Associate Professor of Medicine and Infectious Diseases at UFES and the Director of NDI. He is a former President of the Brazilian Society of Tropical Medicine, Clinical Trial Coordinator for the Brazilian Tuberculosis Research Network, member of the Tuberculosis Committee at the TB National Program of the Ministry of Health, and Director for Research and Technology Development of the Brazilian AIDS Program. Not only is Dr. Dietze an experienced physician with vast field experience in tropical medicine, he also has experience with clinical trials and in leading multidisciplinary teams of investigators.
Investigators and Staff:
Rodrigo Ribeiro Rodrigues, PhD
Associate Professor of Immunology at UFES, Co-Director of the NDI, Head of the Cellular and Molecular Immunology Laboratory at NDI.
Moises Palaci, PhD
Associate Professor of Microbiology, Head of the Microbiology Laboratory at NDI
.