Leadership & Expertise
TBRU Principal Investigators:
Jerrold J. Ellner, MD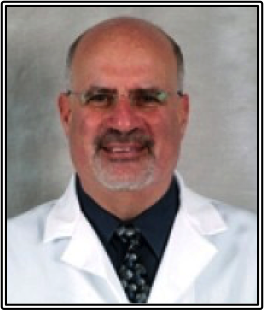 Chief of the Section of Infectious Diseases at Boston Medical Center (BMC), Professor of Medicine in the Boston Medical Center Department of Medicine at Boston University School of Medicine (BUSM)
Dr. Ellner leads multidisciplinary collaborative research on TB
and TB-HIV internationally. He has been the principal investigator of multiple projects and cooperative agreements, including the International Collaboration for AIDS Research, Preparation for AIDS Vaccine Evaluation, TB Research Unit, and currently the International Collaboration for Infectious Diseases Research (ICIDR), the TB Clinical Diagnostics Research Consortium (CDRC), and the TB Research Unit (TBRU). His main research focus is regulation of the human immune response in tuberculosis infection and disease. Th1-type responses in the blood in patient with pulmonary TB are down-regulated by over-expression of proinflammatory cytokines (TGF-ß and IL-10). At local sites of disease (bronchoalveolar lavage, pleural fluid) there is non-specific activation of the inflammatory signals and increased programmed cell death. In TB-HIV the immune activation leads to enhanced viral replication and shortens survival. Dr. Ellner's current interests are in identifying biomarkers indicating resistance or susceptibility to TB infection and TB disease.
Padmini Salgame, PhD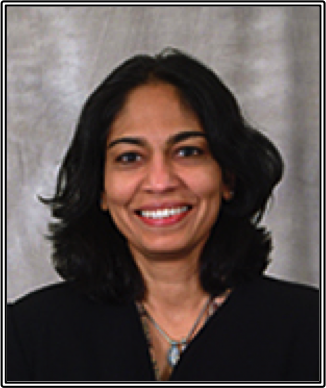 Professor in the Department of Medicine, Division of Infectious Diseases and the Centre for Emerging Pathogens
New Jersey Medical School (NJMS), Rutgers University
Dr. Salgame leads an experimental research laboratory that studies host immunity to Tuberculosis. She has made important contributions to the field of host immune responses against mycobacterial infections, which includes having been the first to demonstrate the presence of human T-helper 1 and T-helper 2 subsets. Dr. Salgame runs a highly productive research program which has been continually well-funded by the National Institutes of Health. New research led by Dr. Salgame has established a connection between tuberculosis and infection by parasitic worms, a frequent occurrence in much of the world. In addition to studying experimental models of TB, Dr. Salgame's laboratory also studies human tuberculosis with an emphasis on discovery of biomarkers for risk of progression to TB disease in latently-infected individuals. Her laboratory is also studying the innate immune mechanisms that protect individuals from M. tuberculosis infection following exposure. She has collaborated extensively with Drs. Ellner and Alland since 2004. Dr. Salgame is Co-investigator on the International Collaboration for Infectious Disease (ICDR) research led by Dr. Ellner. She is also collaborating with Dr. Ellner on the NIAID's US-Indo Vaccine Program, a component of the Regional Prospective Observational Research for Tuberculosis (RePORT-India) Consortium. Dr. Salgame has a successful record of collaborations, extensive experience in studying host immunity in experimental models of TB, and human immunology.
David Alland, MD

Professor of Medicine at New Jersey Medical School (NJMS) – Rutgers University, Chief of Infectious Diseases at NJMS, Director of the UMDNJ Center for Emerging Pathogens, and Associate Dean for Clinical Research at NJMS
Dr. Alland has been the principal investigator of multiple NIH grants relating to tuberculosis and biodefense. He is currently the Scientific Director of the TB – Clinical Diagnostics Research Consortium (CDRC), a member of the Tuberculosis Transformative Science Group of the AIDS Clinical Trials Group Network, and is a member of the NIH Clinical Research and Field Studies (CRFS) study section. For the past 20 years, Dr. Alland has directed a laboratory devoted to studying M. tuberculosis molecular epidemiology and phylogenetics, drug resistance and persistence, and advanced molecular diagnostics. He has a proven track record of successfully developing and then applying advanced molecular approaches to study infectious diseases. This includes a series of projects, each led by Dr. Alland, which produced the Xpert MTB/RIF assay, the first near-patient, on-demand diagnostic test for tuberculosis and resistance to rifampicin. Highly relevant to the current application, Dr. Alland identified the iniBAC operon as the first genetic cause of drug-tolerance in M. tuberculosis, and characterized its complex regulation. He also has extensive experience investigating the genetic causes of drug resistant M. tuberculosis. Dr. Alland has collaborated with Dr. Jerrold Ellner for decades, starting with his involvement in the original TBRU. He has also had extensive long-term collaborations and experience in studying the mechanisms of drug action, drug resistance and persistence, and molecular diagnostics.
Administrative Core and Data Management:
David Hom, MSc
Clinical Core:
Robert Horsburgh, MD, MPH
Scientific Teams:
Epidemiology and Clinical Studies
Dr. Robert Horsburgh, MD, MPH
Dr. Reynaldo Dietze, MD, PhD
Dr. Karen Jacobson, MD
Immunology and Biomarkers
Dr. Padmini Salgame, PhD
Dr. Rodrigo Rodrigues, PhD
Dr. Jerrold Ellner, MD
Dr. Robert Wilkinson, MA, BM BCh, PhD, DTM&H FRCP
Dr. Anna Coussens, PhD
Microbiology, Molecular Genetics
and Antimicrobial Resistance
Dr. David Alland, MD
Dr. Veronique Dartois, PhD
Dr. Bill Jacobs, PhD
Dr. JJ Collins, PhD
Animal Models
Dr. Padmini Salgame, PhD