Gordon L. Snider, MD, Memorial Lecture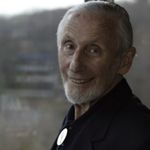 Dr. Gordon L. Snider was a pillar of the Pulmonary Medicine community.  He was a President of the American Thoracic Society, Chief of Pulmonary and Vice-Chair of Medicine at BUSM, and Chief of Pulmonary and of Medicine for the Boston VA Medical Center.  He was founding Director of the Pulmonary Center at BUSM.
Dr. Snider passed away in June, 2013.  A memorial was published in the American Journal of Respiratory and Critical Care Medicine.
This lectureship is to honor Dr. Snider and to re-affirm his vision that basic science research drives pulmonary medicine progress.
2023: Irina Petrache, MD, University of Colorado, "Pulmonary Vascular Contributions to COPD Pathogenesis and Morbidity "
2022: Andrew Wilson, MD, Boston University School of Medicine, along with a Gordon Snider Symposium in celebration of his 100th Birthday, featuring former trainees.
2021: Naftali Kaminski, MD, Yale University School of Medicine, "From constellations to galaxies – how transcriptomics shapes our understanding of Pulmonary Fibrosis."
2020: canceled due to COVID-19 crisis during month scheduled.
2019: Timothy Blackwell, MD, Vanderbilt University School of Medicine, "Progress in Understanding Genetic Mechanisms of Pulmonary Fibrosis."
2018: Michael J. Welsh, MD, from University of Iowa Pappajohn Biomedical Institute, "Origins of Cystic Fibrosis Lung Disease."
2017: Augustine M.K. Choi, MD, Dean of Weill Cornell Medicine, "Mitochondrial Dysfunction: Critical Regulator of Cell Death and Inflammation in Lung Disease."
2016: Michael J. Holtzman, MD, from Washington University in St. Louis School of Medicine, "Drug Discovery to Defeat the Cold Virus."
2015: Michael A. Matthay, MD, from UCSF School of Medicine, "Mesenchymal Stromal Cells: Biology and Therapeutic Potential for ARDS."
2014: Jeffrey A. Whitsett, MD, from Cincinnati Children's Hospital Medical Center and the University of Cincinnati, "Transcriptional Mediators of Goblet Cell Differentiation and Innate Immunity."
Supported by the Pulmonary Center and the many generous contributors to the Gordon L. Snider, MD, Memorial Lecture Fund.  Donations can be made on-line from the BU Development site, pre-populated to indicate "Gordon L. Snider, MD, Memorial Lecture Fund" as the designated target of your contribution. Alternatively, a check (made out to Trustees of Boston University, memo "For Gordon Snider Lectureship") may be sent to the Development Office, BU School of Medicine, 72 E. Concord Street, L219, Boston, MA 02118.  Contributions will help to endow the lectureship, ensuring it continues in perpetuity.