Publications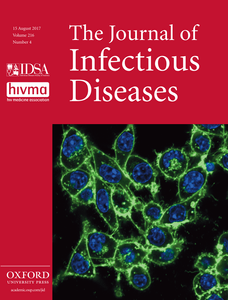 Traber, KE, E Dimbo, AT Shenoy, EM Symer, E Allen, JP Mizgerd, LJ Quinton. 2021. Neutrophil-derived Oncostatin M triggers diverse signaling pathways during pneumonia. Infect Immun 89(4):e00655-20. PubMed
Shenoy, AT, JP Mizgerd. 2021. Seedy CD8+ TRM cells in the aging lung drive pneumonia susceptibility and sequelae. Cell Mol Immunol 8:1-3. full text
Sagar, M*, K Reifler, M Rossi, NS Miller, P Sinha, LF White, JP Mizgerd*. 2021. Recent endemic coronavirus infection is associated with less severe COVID-19.  J Clin Invest 131:e143380. *co-corresponding authors full text
Guillon, A, JP Mizgerd, L Grammatico-Guillon. 2020. Two-year survival among elderly hospitalized for acute respiratory infection versus hip fracture: a useful comparison to raise awareness. Eur Respir Rev 29(158):200156. full text
Semler, MW, GR Bernard, SD Aaron, DC Angus, MH Biros, RG Brower, CS Calfee, EA Colantuoni, ND Ferguson, MN Gong, RO Hopkins, CL Hough, TJ Iwashyna, BD Levy, TR Martin, MA Matthay, JP Mizgerd, M Moss, DM Needham, WH Self, CW Seymour, RD Stapleton, BT Thompson, RG Wunderink, M Proschan, NR Aggarwal, LA Reineck. 2020. Identifying clinical research priorities in adult pulmonary critical care: NHLBI working group report. Am J Respir Crit Care Med 202:511-523. PubMed
Wooten, AK, AT Shenoy, EI Arafa, H Akiyama, IMC Martin, MR Jones, LJ Quinton, S Gummuluru, G Bai, JP Mizgerd. 2020. Unique roles for Streptococcus pneumoniae phosphodiesterase 2 in cyclic di-AMP catabolism and macrophage responses. Front Immunol 11:554. full text
Guillon*, A, EI Arafa*, KA Barker, AC Belkina, I Martin, AT Shenoy, AK Wooten, C Lyon De Ana, A Dai, A Labadorf, J Hernandez Escalante, H Dooms, H Blasco, KE Traber, MR Jones, LJ Quinton, JP Mizgerd. 2020. Pneumonia recovery reprograms the alveolar macrophage pool. JCI Insight 5(4):e133042. *co-first authors. full text
Shenoy*, AT, GA Wasserman*, EI Arafa, AK Wooten, NMS Smith, IMC Martin, MR Jones, LJ Quinton, JP Mizgerd. 2020. Lung CD4+ resident memory T cells remodel epithelial responses to accelerate neutrophil recruitment during pneumonia. Mucosal Immunol 13:334–343. *co-first authors. full text
Wang, W, JA Cohen, A Wallrapp, KG Trieu, J Barrios, F Shao, N Krishnamoorthy, VK Kuchroo, MR Jones, A Fine, Y Bai, X Ai. 2019. Age-related dopaminergic innervation augments T helper 2-type allergic inflammation in the postnatal lung. Immunity 51:1102-18. PubMed.
Lin WC, Gowdy KM, Madenspacher JH, Zemans RL, Yamamoto K, Lyons-Cohen MR, Nakano H, Janardhan K, Williams CJ, Cook DN, Mizgerd JP, Fessler MB. 2019. Epithelial membrane protein 2 governs transepithelial migration of neutrophils into the airspace. J Clin Invest 130:157-70. full text 
Traber KE, Dimbo EL, Symer EM, Korkmaz FT, Jones MR, Mizgerd JP, Quinton LJ. 2019. Roles of interleukin-11 during acute bacterial pneumonia. PLoS One 14:e0221029. full text
Kim, Y, E Allen, LA Baird, EM Symer, FT Korkmaz, E Na, CV Odom, MR Jones, JP Mizgerd, KE Traber, LJ Quinton. 2019. NF-kB RelA is required for hepatoprotection during pneumonia and sepsis. Infect Immun 87:e00132-19. PubMed
Mizgerd, JP. 2018. Inflammation and pneumonia: Why are some more susceptible than others? Clin Chest Med 39:669-676. PubMed
Quinton, LJ, AJ Walkey, JP Mizgerd. 2018. Integrative physiology of pneumonia. Physiol Rev 98:1417-1464. full text
Quinton, LJ. 2018. C-rac-king the code of smoke-induced pneumonia susceptibility. Am J Respir Crit Care Med 198:1246-1248. PubMed 
Smith, NMS, GA Wasserman, FT Coleman, KL Hilliard, K Yamamoto, E Lipsitz, R Malley, H Dooms, MR Jones, LJ Quinton, JP Mizgerd. 2018. Regionally compartmentalized resident memory T cells mediate naturally acquired protection against pneumococcal pneumonia. Mucosal Immunol 11:220-235. full text
Dela Cruz*, CS, RG Wunderink*, DC Christiani, SA Cormier, K Crothers, CM Doerschuk, SE Evans, DR Goldstein, P Khatri, L Kobzik, JK Kolls, BD Levy, ML Metersky, MS Niederman, R Nusrat, CJ Orihuela, P Peyrani, AS Prince, JA Ramírez, KM Ridge, S Sethi, BT Suratt, JI Sznajder, EL Tsalik, AJ Walkey, S Yende, NR Aggarwal, EV Caler, JP Mizgerd*. 2018. Future research directions in pneumonia: NHLBI working group report. Am J Respir Crit Care Med 198:256-263. *co-corresponding authors PubMed
Mizgerd, JP, HJ Zar. 2018. Global Burden of Respiratory Infections and Mucosal Immunology of the Respiratory Tract. In Rudolph's Pediatrics, 23rd edition, edited by MW Kline, SM Blaney, AP Giardino, JS Orange, DJ Penny, GE Schutze, LS Shekerdemian, AM Rudolph, CD Rudolph, McGraw Hill (United States). Book
Hartmann, N, C McMurtrey, ML Sorensen, ME Huber, R Kurapova, FT Coleman, JP Mizgerd, W Hildebrand, M Kronenberg, DM Lewinsohn, MJ Harriff. 2017. Riboflavin metabolism variation among clinical isolates of Streptococcus pneumoniae results in differential activation of MAIT cells. Am J Respir Cell Mol Biol 58:757-776. PubMed
Wasserman, GA, A Szymaniak, AC Hinds, K Yamamoto, H Kamata, NMS Smith, KL Hilliard, C Carrieri, AT Labadorf, LJ Quinton, X Ai, X Varelas, JP Mizgerd, A Fine, D O'Carroll, MR Jones. 2017. A discrete population of multiciliated epithelial cells expresses MIWI2 to regulate airway cell composition and pulmonary inflammation. J Clin Invest 127:3866-3876. full text
Jacob A, Morley M, Hawkins F, McCauley KB, Jean JC, Heins H, Na CL, Weaver TE, Vedaie M, Hurley K, Hinds A, Russo SJ, Kook S, Zacharias W, Ochs M, Traber K, Quinton LJ, Crane A, Davis BR, White FV, Wambach J, Whitsett JA, Cole FS, Morrisey EE, Guttentag SH, Beers MF, Kotton DN. 2017. Differentiation of Human Pluripotent Stem Cells into Functional Lung Alveolar Epithelial Cells. Cell Stem Cell 21:472-488. PubMed
Willinger, CM, J Rong, K Tanriverdi, PL Courchesne, T Huan, GA Wasserman, H Lin, J Dupuis, R Joehanes, MR Jones, G Chen, EJ Benjamin, GT O'Connor, JP Mizgerd, JE Freedman, MG Larson, D Levy. 2017. A microRNA signature of cigarette smoking and evidence for a causal role of microRNAs in smoking-related inflammation and target organ damage.  Circ Cardiovasc Genet 10:e001678. PubMed
Traber KE, Symer EM, Allen E, Kim Y, Hilliard KL, Wasserman GA, Stewart CL, Jones MR, Mizgerd JP, Quinton LJ. 2017. Myeloid-epithelial crosstalk coordinates synthesis of the tissue protective cytokine leukemia inhibitory factor during pneumonia. Am J Physiol: Lung Cell Mol Physiol 313:L548-L558. PubMed
Coleman, FT, MT Blahna, H Kamata, K Yamamoto, MC Zabinski, I Kramnik, AA Wilson, DN Kotton, LJ Quinton, MR Jones, SI Pelton, JP Mizgerd. 2017. The capacity of pneumococci to activate macrophage NF-κB determines necroptosis and pneumonia severity. J Infect Dis 216:425-435. PubMed – with Cover Photo from Dr. Fadie Coleman!
Gutiérrez-Vázquez, C, AJ Enright, A Rodríguez-Galán, A Perez-García, P Collier, MR Jones, V Benes, JP Mizgerd, M Mittelbrunn, AR Ramiro, and F Sánchez-Madrid. 2017. 3'uridylation controls mature microRNA turnover during CD4 T cell activation. RNA 23:882-891. PubMed
Kasotakis, G, MD Galvan, P Osathanugrah, N Dharia, L Bufe, Z Breed, D Mabarak, N Singh, JP Mizgerd, E Kintsurashvili, D Remick. 2017. Timing of administration of valproic acid in the treatment of acute respiratory distress syndrome: prevention is the best therapy? J Surg Res 220:206-212. PubMed
Kasotakis G, M Galvan, E King, B Sarkar, A Stucchi, JP Mizgerd, PA Burke, D Remick. 2017. Valproic acid mitigates the inflammatory response and prevents acute respiratory distress syndrome in a murine model of Escherichia coli pneumonia at the expense of bacterial clearance. J Trauma Acute Care Surg 82:758-765. PubMed
EA Stanford, A Ramirez-Cardenas, Z Wang, O Novikov, P Koutrakis, JP Mizgerd, CA Genco, MA Kukuruzinska, S Monti, MV Bais, DH Sherr. 2016. The aryl hydrocarbon receptor mediates oral squamous cell carcinoma invasion. Mol Cancer Res 14:696-706. PubMed
Kamata, H, K Yamamoto, GA Wasserman, M Zabinski, C Yuen, W Lung, A Gower, AC Belkina, MI Ramirez, JC Deng, LJ Quinton, MR Jones, JP Mizgerd. 2016. Epithelial cell-derived secreted and transmembrane 1a (Sectm1a) signals to activated neutrophils during pneumococcal pneumonia. Am J Respir Cell Mol Biol 55:407-418.PubMed
Mizgerd, JP. 2015. Community-acquired pneumonia requiring hospitalization. N Engl J Med 373:2380. PubMed
Hilliard, KL, E Allen, KE Traber, Y Kim, MR Jones, JP Mizgerd, LJ Quinton. 2015. Activation of hepatic STAT3 maintains pulmonary defense during endotoxemia. Infect Immun 83:4015-27. PubMed
Traber, KE, KL Hilliard, E Allen, GA Wasserman, K Yamamoto, MR Jones, JP Mizgerd, LJ Quinton. 2015. Oncostatin M induces STAT3-dependent CXCL5 expression and neutrophil recruitment during pneumonia. Am J Respir Cell Mol Biol 53:479-88. PubMed
Quinton, LJ, JP Mizgerd. 2015. Dynamics of lung defense in pneumonia: resistance, resilience, and remodeling. Annu Rev Physiol 77:407-30. Journal
Hilliard, KL, E Allen, KE Traber, K Yamamoto, NM Stauffer, GA Wasserman, MR Jones, JP Mizgerd, LJ Quinton. 2015. The lung-liver axis facilitates pulmonary innate immunity and hepatoprotection during pneumonia. Am J Respir Cell Mol Biol 53:378-90. PubMed
Mizgerd JP. 2014. The infant nose: Introducing the respiratory tract to the world. Am J Respir Crit Care Med 190:1206-7. PubMed
Hyatt LD, Wasserman GA, Rah YJ, Matsuura KY, Coleman FT, Hilliard KL, Pepper-Cunningham ZA, Ieong M, Stumpo DJ, Blackshear PJ, Quinton LJ, Mizgerd JP, Jones MR. 2014. Myeloid ZFP36L1 does not regulate inflammation or host defense in mouse models of acute bacterial infection. PLoS ONE 9(10): e109072. Full Text
Ubags ND, Vernooy JH, Burg E, Hayes C, Bement J, Dilli E, Zabeau L, Abraham E, Poch KR, Nick JA, Dienz O, Zuñiga J, Wargo MJ, Mizgerd JP, Tavernier J, Rincón M, Poynter ME, Wouters EFM, Suratt BT. 2014. The role of leptin in the development of pulmonary neutrophilia in infection and acute lung injury. Crit Care Med 42:e143-51. PubMed
Yamamoto K, Ahyi AN, Pepper-Cunningham ZC, Ferrari JD, Wilson AA, Jones MR, Quinton LJ, Mizgerd JP. 2014. Roles of lung epithelium in neutrophil recruitment during pneumococcal pneumonia. Am J Respir Cell Mol Biol 50:253-262. Journal
Ahyi AN, Quinton LJ, Jones MR, Ferrari JD, Pepper-Cunningham ZA, Mella JR, Remick DG, Mizgerd JP. 2013. STAT3 participates in the hepatic unfolded protein response to enhance secretion of acute phase proteins during pneumonia. Infect Immun 1644-53. PubMed
Zhang H, Neuhöfer P, Song L, Rabe B, Lesina M, Kurkowski MU, Treiber M, Wartmann T, Regnér S, Thorlacius H, Saur D, Weirich G, Yoshimura A, Halangk W, Mizgerd JP, Schmid RM, Rose-John S, Algül H. 2013. IL-6 trans-signaling promotes pancreatitis-associated lung injury and lethality. J Clin Invest 123:1019-31. PubMed
Wilson AA, Kwok LW, Porter EL, Payne JG, Ohle SJ, Greenhill SR, Blahna MT, Yamamoto K, Jean JC, Mizgerd JP, Kotton DN. 2013. Lentiviral delivery of RNAi for in vivo lineage specific modulation of gene expression in mouse lung macrophages. Mol Ther 21:825-33. PubMed
Stanya KJ, Jacobi D, Liu S, Bhargava P, Dai L, Gangl MR, Inouye K, Barlow JL, Ji Y, Mizgerd JP, Qi L, Shi H, McKenzie ANJ, Lee CH. 2013. Direct control of hepatic glucose production by interleukin-13. J Clin Invest 123:261-271. PubMed
Bartlett NW, Slater L, Glanville N, Haas JJ, Caramori G, Casolari P, Clarke DL, Message SD, Anisenko J, Kebadze T, Mallia P, Mizgerd JP, Belvisi M, Papi A, Kotenko SV, Johnston SL, Edwards MR. 2012. Defining critical roles for NF-κB p65 and type I interferon in innate immunity to rhinovirus. EMBO Mol Med 4:1244-1260. PubMed
Jones* MR, Blahna* MT, Kozlowski E, Matsuura KY, Ferrari JD, Morris SA, Powers JT, Daley GQ, Quinton LJ, Mizgerd JP. 2012. Zcchc11 uridylates mature miRNAs to enhance neonatal IGF-1 expression, growth, and survival. PLOS Genet 8(11): e1003105. *co-first authors Full text
Quinton LJ. 2012. Evaluating the NET influence of inflammation on pneumonia biology. Am J Respir Crit Care Med 186:943-944. PubMed
Yamamoto K, Ferrari JD, Cao YX, Ramirez MI, Jones MR, Quinton LJ, Mizgerd JP. 2012. Type I alveolar epithelial cells mount innate immune responses during pneumococcal pneumonia. J Immunol 189:2450-2459. PubMed
Mizgerd JP. 2012. Respiratory infection and the impact of pulmonary immunity on lung health and disease. Am J Respir Crit Care Med 186:824-829. PubMed
Quinton LJ, Mizgerd JP, Hilliard KL, Jones MR, Kwon CY, Allen E. 2012. Leukemia inhibitory factor signaling is required for lung protection during pneumonia. J Immunol 188:6300-6308. PubMed
Quinton* LJ, MT Blahna, MR. Jones, E Allen, JD Ferrari, KL Hilliard, X Zhang, V Sabharwal, H Algül, S Akira, RM Schmid, SI Pelton, A Spira, JP Mizgerd*. 2012. Hepatocyte-specific mutation of both NF-kappaB RelA and STAT3 abrogates the acute phase response in mice. J Clin Invest 122:1758-1763. *co-corresponding authors Full Text
Quinton, LJ, JP Mizgerd. 2012. Transcriptional Signaling Hubs in Epithelial Cells During Pneumonia. In Mucosal Immunology of Acute Bacterial Pneumonia, edited by AS Prince. Springer: New York, NY. Book
Blahna MT, Jones MR, Quinton LJ, Matsuura KY, Mizgerd JP. 2011. Terminal uridyltransferase enzyme Zcchc11 promotes cell proliferation independent of its uridyltransferase activity. J Biol Chem 286:42381-42389. PubMed
Pittet LA, Quinton LJ, Yamamoto K, Robson BE, Ferrari JD, Algul H, Schmid RM, Mizgerd JP. 2011. Earliest innate immune responses require macrophage RelA during pneumococal pneumonia. Am J Respir Cell Mol Biol 45:573-581. PubMed
Quinton LJ, Mizgerd JP. 2011. NF-kB and STAT3 signaling hubs for lung innate immunity. Cell Tissue Res 343:153-165. PubMed
Kolls, JK, JP Mizgerd. 2011. Global Burden of Respiratory Infections and Mucosal Immunology of the Respiratory Tract. In Rudolph's Pediatrics, 22nd edition, edited by CD Rudolph, AM Rudolph, GE Lister, LR First, AA Gershon. McGraw Hill (United States). Book
Perrone LA, Szretter KJ, Katz JM, Mizgerd JP, Tumpey TM. 2010. Mice lacking both TNF and IL-1 receptors exhibit reduced lung inflammation and delay in onset of death following infection with a highly virulent H5N1 virus. J Infect Dis 202:1161-70. PubMed
Jones MR, Quinton LJ, Blahna MT, Neilson JR, Fu S, Ivanov AR, Wolf DA, Mizgerd JP. 2009. Zcchc11-dependent uridylation of microRNA directs cytokine expression. Nature Cell Biol. 11:1157-1163. PubMed
Quinton LJ, Jones MR, Robson BE, Mizgerd JP. 2009. Mechanisms of the hepatic acute phase response during bacterial pneumonia. Infect. Immun. 77: 2417-26. PubMed
Gamble L, Bagby GJ, Quinton LJ, Happel KI, Mizgerd JP, Zhang P, Nelson S. 2009. The systemic and pulmonary lipopolysaccharide binding protein response to intratracheal lipopolysaccharide. Shock 31: 212-7. PubMed
Li Y, Jia Y, Pichavant M, Loison F, Sarraj B, Kasorn A, You J, Robson BE, Umetsu DT, Mizgerd JP, Ye K, Luo HR. 2009. Targeted deletion of tumor suppressor PTENaugments neutrophil function and enhances host defense in neutropenia-associated pneumonia. Blood 113:4930-41. PubMed
Lang JE, Williams ES, Mizgerd JP, Shore SA. 2008. Effect of obesity on pulmonary inflammation induced by acute ozone exposure: role of interleukin-6. Am J Physiol Lung Cell Mol Physiol 294:L1013-20. PubMed
Quinton, LJ, MR Jones, BE Robson, BT Simms, JA Whitsett, JP Mizgerd. 2008. Alveolar epithelial STAT3, IL-6 family cytokines, and host defense during Escherichia coli pneumonia. Am. J. Respir. Cell Mol. Biol. 38:699-706. PubMed
Mizgerd, JP. 2008. Acute lower respiratory infection. N. Engl. J. Med. 14:716-27. pdf
Mizgerd, JP, SJ Skerrett. 2008. Animal models of human pneumonia. Am. J. Physiol.: Lung Cell. Mol. Biol. 294:L387-98.pdf
Huang Y, Zhang J, McHenry KT, Kim MM, Zeng W, Lopez-Pajares V, Dibble CC, Mizgerd JP, Yuan ZM. 2008. Induction of cytoplasmic accumulation of p53: a mechanism for low levels of arsenic exposure to predispose cells for malignant transformation. Cancer Res 68:9131-6. PubMed
Subramanian, KK, Jia Y, Zhu D, Simms BT, Jo H, Hattori H, You J, Mizgerd JP, Luo HR. 2007. Tumor suppressor PTEN is a physiological suppressor of chemoattractant-mediated neutrophil functions. Blood 109:4028-4037.PubMed
Traber, KE, E Lee, S Benson, R Corrigan, M Cantera, B Shopsin, RP Novick. 2008. agr funtion in clinical Staphylococus aureus isolates. Microbiol 154:2265-74. PubMed
Nakahira, M, T Tanaka, BE Robson, JP Mizgerd, MJ Grusby. 2007. Regulation of STAT signaling by the tyrosine phosphatase PTP-BL. Immunity 26:163-176.PubMed
Quinton, LJ, MR Jones, BT Simms, MS Kogan, BE Robson, SJ Skerrett, JP Mizgerd. 2007. Functions and regulation of NF-?B RelA during pneumococcal pneumonia. J. Immunol. 178:1896-1903.PubMed
Johnston, RA, Mizgerd JP, Flynt L, Quinton LJ, Williams ES, Shore SA. 2007. Type I interleukin-1 receptor is required for pulmonary responses to subacute ozone exposure in mice. Am J Respir Cell Mol Biol 37:477-484.PubMed
Happel, KI, Rudner, X, Quinton, LJ, Movassaghi, JL, Clark, C, Odden, AR, Zhang, P, Bagby, GJ, Nelson, S, Shellito, JE 2007. Acute alcohol intoxication suppresses the pulmonary ELR-negative CXC chemokine response to lipopolysaccharide. Alcohol 41: 325-333 Pubmed
Prince, AS, JP Mizgerd, J Wiener-Kronish, J Bhattacharya. 2006. Cell signaling underlying the pathophysiology of pneumonia. Am. J. Physiol.: Lung Cell. Mol. Biol. 291:L297-300. Full text
Yano, K, PC Liaw, JM Mullington, SC Shih, H Okada, N Bodyak, PM Kang, L Toltl, B Belikoff, J Buras, BT Simms, JP Mizgerd, P Carmeliet, SA Karumanchi, WC Aird. 2006. Vascular endothelial growth factor is an important determinant of sepsis morbidity and mortality. J. Exp. Med. 203:1447-1458. Full text
Krishnamurthy, VM, LJ Quinton, LA Estroff, SJ Metallo, JM Isaacs, JP Mizgerd, GM Whitesides. 2006. Promotion of opsonization by antibodies and phagocytosis of Gram-positive bacteria by a bifunctional polyacrylamide. Biomaterials 27:3663-3674. PubMed
Mizgerd, JP. 2006. Lung infection- A public health priority. PLoS Medicine 3:e76. pdf
Jones, MR, LJ Quinton, BT Simms, MM Lupa, MS Kogan, JP Mizgerd. 2006. Roles of interleukin-6 in STAT activation and neutrophil recruitment during Escherichia coli pneumonia. J. Infect. Dis. 193:360-369. PubMed
Traber K, Novick R. 2006. A slipped-mispairing mutation in AgrA of laboratory strains and clinical isolates results in delayed activation of agr and failure to translate delta- and alpha-hemolysins. Mol Microbiol 59:1519-30. PubMed
Mizgerd, JP. 2005. Transcription Factors: Nuclear Factor-?B and Inhibitory Protein ?B. In Encyclopedia of Respiratory Medicine, edited by GJ Laurent and SD Shapiro. Elsevier Limited: Oxford, UK, pp. 265-269.
Jones, MR, BT Simms, MM Lupa, MS Kogan, JP Mizgerd. 2005. Lung NF-?B activation and neutrophil recruitment require IL-1 and TNF receptor signaling during pneumococcal pneumonia. J. Immunol. 175:7530-7535. Full text
Mizgerd, JP. 2005. Mac-1 mediates migration to lymph nodes. Blood 109:2927-2928. pdf
Faffe, DS, L Flynt, M Mellema, PE Moore, ES Silverman, V Subramaniam, MR Jones, JP Mizgerd, T Whitehead, A Imrich, RA Panettieri, Jr, SA Shore. 2005. Oncostatin M causes eotaxin release from airway smooth muscle: synergy with IL-4 and IL-13. J. Allergy Clin. Immunol. 115:514-520. PubMed
Johnston, R.A., J.P. Mizgerd, S.A. Shore. 2005. CXCR2 is essential for maximal neutrophil recruitment and methacholine responsiveness after ozone exposure. Am. J. Physiol.: Lung Cell. Mol. Biol. 288:L61-L67. Full text
Quinton, LJ, Nelson, S, Zhang, P, Happel, KI, Gamble, L, Bagby, GJ. 2005. Effects of systemic and local CXC chemokine administration on the ethanol-induced suppression of pulmonary neutrophil recruitment. Alcohol: Clin. Exp. Res. 29: 1198-1205. Pubmed
Zhang, P, Quinton, LJ, Gamble, L, Bagby, GJ, Summer, WR, Nelson, S 2005. The granulopoietic cytokine response and enhancement of granulopoiesis in mice during endotoxemia. Shock. 23: 344-352. Pubmed
Happel, KI, Dubin, PJ, Zheng, M, Quinton, LJ, Odden, AR, Shellito, JE, Bagby, GJ, Nelson, S, Kolls, JK 2005. Divergent roles of IL-12 and IL-23 in host defense against Klebsiella pneumoniae. J. Exp. Med. 202: 761-769 Pubmed
Badewa, AP, Quinton, LJ, Shellito, JE, Mason, CM 2005. Chemokine receptor 5 and its ligands in the immune response to murine tuberculosis. Tuberculosis. 85 185-195. Pubmed
Poonia, B, Nelson, S, Bagby, GJ, Zhang, P, Quinton, LJ, Veazey, RS. 2005. Chronic alcohol consumption results in higher simian immunodeficiency virus replication in mucosally inoculated rhesus macaques. AIDS Res Hum Retroviruses. 21:863-868. Pubmed
Shahbazian, LM, Quinton, LJ, Bagby, GJ, Nelson, S, Wang, G, and Zhang, P. 2004. Escherichia coli pneumonia enhances granulopoiesis and the mobilization of myeloid progenitor cells into the systemic circulation. Crit. Care Med. 32: 1740-1746. Pubmed
Quinton, LJ, Nelson, S, Zhang, P, Boé, DM, Happel, KI, and Bagby, GJ. 2004. Selective transport of cytokine-induced neutrophil chemoattractant from the lung to the blood facilitates pulmonary neutrophil recruitment. Am. J. Physiol. Lung Cell Mol. Physiol. 286(3): 465-472. Pubmed
Mizgerd, JP. 2004. APC: Braking neutrophils to benefit patients? Blood 104:3841. pdf
Mizgerd, JP, MM Lupa, MR Spieker. 2004. NF-?B p50 facilitates neutrophil accumulation during LPS-induced pulmonary inflammation. BMC Immunol. 5:10. pdf
Mizgerd, JP, MM Lupa, J Hjoberg, JC Vallone, HB Warren, JP Butler, ES Silverman. 2004. Roles for early response cytokines during E. coli pneumonia revealed by mice with combined deficiencies of all signaling receptors for TNF and IL-1. Am. J. Physiol. 286:L1302-L1310. Full text
Wang, Q, CM Doerschuk, JP Mizgerd. 2004. Neutrophils in innate immunity. Semin. Respir. Crit. Care Med. 25:33-42. PubMed
Mizgerd, JP. 2003. Competing benefits of tumor necrosis factor- for bacteria and for host defense. Am. J. Respir. Crit. Care Med. 168:1410-1411. pdf
Mizgerd, JP, MM Lupa, MS Kogan, HB Warren, L Kobzik, GP Topulos. 2003. Nuclear factor-?B p50 limits inflammation and prevents lung injury during Escherichia coli pneumonia. Am. J. Respir. Crit. Care Med. 168:810-817. pdf
Boé, DM, Nelson, S, Zhang, P, Quinton LJ, Bagby, GJ. 2003. Alcohol-induced suppression of lung chemokine production and the host defense response to Streptococcus pneumoniae. Alcohol: Clin. and Exp. Res. 27: 1838-1845. Pubmed
Happel KI, Zheng MQ, Young E, Quinton LJ, Lockhart E, Ramsay AJ, Shellito JE, Schurr JR, Bagby GJ, Nelson S, Kolls JK. 2003. Cutting Edge: Roles of toll-like receptor 4 and IL-23 in IL-17 expression in response to Klebsiella pneumoniae infection. J. Immunol.170: 4432-4436. Pubmed
Zhang, P, Quinton, LJ, Bagby, GJ, Summer, WR, Nelson, S. 2003. Interferon-gamma enhances the pulmonary CXC chemokine response to intratracheal lipopolysaccharide challenge. J. Infect. Dis. 187: 62-69. Pubmed
Mizgerd, JP, MR Spieker, MM Lupa. 2002. Exon truncation by alternative splicing of murine ICAM-1. Physiol. Genomics 12:47-51. Full text
Mizgerd, JP, ML Scott, MR Spieker, CM Doerschuk. 2002. I?B-beta independent regulation of acute inflammatory responses to E. coli lipopolysaccharide in mouse lungs. Am. J. Respir. Cell Mol. Biol. 27:575-582. pdf
Tasaka, S, SE Richer, JP Mizgerd, CM Doerschuk. 2002. Very late antigen-4 in CD18-independent neutrophil emigration during acute bacterial pneumonia in mice. Am. J. Respir. Crit. Care Med. 166:53-60. pdf
Mizgerd, J.P. 2002. Molecular mechanisms of neutrophil recruitment elicited by bacteria in the lungs. Semin. Immunol. 14:123-132. pdf
Quinton, LJ, Nelson, S, Boé, DM, Zhang, P, Zhong, Q, Kolls, JK, Bagby, GJ. 2002. The granulocyte colony-stimulating factor response after intrapulmonary and systemic bacterial challenges. J. Infect. Dis. 185: 1476-1482. Pubmed
Alcamo, E, JP Mizgerd, BH Horwitz, R Bronson, AA Beg, M Scott, CM Doerschuk, RO Hynes, D Baltimore. 2001. Targeted mutation of tumor necrosis factor receptor 1 rescues the RelA-deficient mouse and reveals a critical role for NF-?B in leukocyte recruitment. J. Immunol. 167:1592-1600. pdf
Huang, C, GT De Sanctis, PJ O'Brien, JP Mizgerd, DS Friend, JM Drazen, LF Brass, RL Stevens. 2001. Human mast cell tryptase I: Evaluation of its substrate specificity and demonstration of its importance in bacterial infections of the lung. J. Biol. Chem. 276:26276-26284. pdf
Mizgerd, JP, MR Spieker, CM Doerschuk. 2001. Early response cytokines and innate immunity: essential roles for TNFR1 and IL1R1 during Escherichia coli pneumonia in mice. J. Immunol. 166: 4042-4048. pdf
Horwitz, BH, JP Mizgerd, ML Scott, CM Doerschuk. 2001. Mechanisms of granulocytosis in the absence of CD18. Blood 97: 1578-1583. pdf
Mizgerd, JP, JJ Peschon, CM Doerschuk. 2000. Roles of tumor necrosis factor receptor signaling during murine E. coli pneumonia. Am. J. Respir. Cell Mol. Biol. 22: 85-91. pdf
Mizgerd, JP, BH Horwitz, HC Quillen, ML Scott, CM Doerschuk. 1999. Effects of CD18-deficiency on the emigration of murine neutrophils during pneumonia. J. Immunol. 163: 995-999. pdf
Mizgerd, JP, DC Bullard, MJ Hicks, AL Beaudet, CM Doerschuk. 1999. Chronic Inflammatory Disease Alters Adhesion Molecule Requirements for Acute Neutrophil Emigration in Mouse Skin 1. J. Immunol. 162: 5444-5448. pdf
Palombo, JD, SJ DeMichele, PJ Boyce, EE Lydon, J Liu, Y Huang, RA Forse, JP Mizgerd, BR Bistrian. 1999. Short-term enteral feeding with diets containing eicosapentaenoic and ?-linolenic acids modulates alveolar macrophage fatty acid composition and eicosanoid synthesis without compromising bactericidal functions in rats. Crit. Care Med. 27:1908-1915. PubMed
Doerschuk, CM, JP Mizgerd, H Kubo, L Qin, T Kumasaka. 1999. Adhesion molecules and cellular biomechanical changes in acute lung injury. Chest 116: 37S-43S. Full text
Mizgerd, JP, WM Quinlan, BW LeBlanc, GJ Kutkoski, DC Bullard, AL Beaudet, CM Doerschuk. 1998. Combinatorial requirements for adhesion molecules in mediating neutrophil emigration during bacterial peritonitis in mice. J. Leukoc. Biol. 64: 291-297. pdf
Mizgerd, JP, H Kubo, GJ Kutkoski, SD Bhagwan, K Scharffetter-Kochanek, AL Beaudet, CM Doerschuk. 1997. Neutrophil emigration in the skin, lungs, and peritoneum: different requirements for CD11/CD18 revealed by CD18-deficient mice. J. Exp. Med. 186: 1357-1364. pdf
Mizgerd, JP, BB Meek, GJ Kutkoski, DC Bullard, AL Beaudet, CM Doerschuk. 1996. Selectins and neutrophil traffic: margination and Streptococcus pneumoniae-induced emigration in murine lungs. J. Exp. Med. 184: 639-645. pdf
Mizgerd, JP, RM Molina, RC Stearns, JD Brain, AE Warner. 1996. Gadolinium induces macrophage apoptosis. J. Leukoc. Biol. 59: 189-195. pdf
Mizgerd, JP, L Kobzik, AE Warner, JD Brain. 1995. Effects of sodium concentration on human neutrophil bactericidal functions. Am. J. Physiol. 269: L388-L393. PubMed
Mizgerd, JP, JD Brain. 1995. Reactive oxygen species in the killing of Pseudomonas aeruginosa by human leukocytes. Curr. Microbiol. 31:124-128. PubMed