Ryan Wang, MD
Movement Disorder Fellow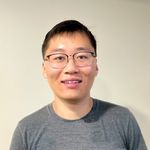 Title

Movement Disorder Fellow

Office

Department of Neurology, BUMC

Email

ryan.wang@bmc.org

Education

Undergraduate: University of Chicago (2014) Medical School: University of Virginia (2019) Internship: Boston Medical Center (2020) Neurology Residency: Boston Medical Center (2023)
Educational Background
Dr. Wang is the current Movement Disorders fellow at Boston Medical Center. He obtained an undergraduate degree in biology at the University of Chicago. He obtained his MD degree from the University of Virginia. After his medical degree, he completed a neurology residency at Boston Medical Center and has stayed for a Movement Disorders Fellowship.
Clinical Care
Dr. Wang specializes in the diagnosis and management of individuals who have Parkinson's disease, atypical parkinsonism, tremor, Huntington's disease, dystonia, ataxia, tic disorder, and other movement disorders. He is gaining experience in deep brain stimulation for movement disorders including patient selection, evaluation, and post-operative programming. He is skilled in the use of botulinum toxin injections for movement disorders and migraine.
Research Interests
Dr. Wang's research interests include clinical research related to Parkinson's disease, dementia, and traumatic brain injury.
Teaching and Mentorship
Dr. Wang enjoys the role of physician educator. He has taught students across a broad range of training, helped further develop the neurology resident didactics at BMC, and continues to participate in medical student lectures.
Personal Interests
Dr. Wang's current interests include callisthenic exercise, fishing and other outdoors activities.