Marie-Hélène Saint-Hilaire, MD, FRCP(C), FAAN
Professor of Neurology, Medical Director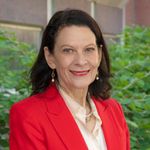 Title

Professor of Neurology, Medical Director

Office

Department of Neurology, BUMC

Email

neuromsh@bu.edu

Education

Université de Montréal (MD)
Montréal Neurological Institute (Residency)
Educational Background & Clinical Care
Dr. Marie Saint-Hilaire is a Professor, is board-certified in Neurology and is fellowship trained in Movement Disorders. She completed her Neurology residency at the Montreal Neurological Institute (MNI). She also completed a year of fellowship in epilepsy at the MNI and a 3-year movement disorders fellowship including one year in Paris with Pr. Yves Agid, one year at Columbia Presbyterian Hospital with Dr. Stanley Fahn, and one year at Boston University with Dr. Robert Feldman. Dr. Saint-Hilaire is currently the section chief of the movement disorders section at Boston University Medical Campus (BUMC) and the Ambulatory Director of the neurology clinic at Boston Medical Center. She is dedicated to the delivery of highly specialized and compassionate care. She is a longtime proponent of care delivery by an inter-professional team, understanding the complex needs of Parkinson's and movement disorder patients in maintaining independence and improving quality of life. She has been named in Boston Magazine as a Top Doctor in Neurology.
Research Interest
Dr. Saint-Hilaire has an international reputation as a clinical researcher in Parkinson's disease. She is the Director of the American Parkinson Disease Association (APDA) Center for Advanced Research at Boston University. She has participated in more than 100 research trials and has authored more than 100 articles and book chapters. Her research interests include studying new therapies that modify disease progression and/or symptoms and complications of therapy. Additionally she is interested in research that addresses the lack of biomarkers in Parkinson's disease. She is a member of the Parkinson Study Group (PSG), the Huntington Study Group (HSG), and the Movement Disorder Society. She currently serves on the PSG Scientific Review Committee. She was elected to a three-year term of the PSG Executive committee in 2018. She has served on the Scientific Advisory Board for the American Parkinson Disease Association since 2007.
Teaching and Mentoring
Dr. Saint-Hilaire directs the movement disorders fellowship at BUMC. She is actively involved in the training of residents and medical students at Boston University School of Medicine (BUSM) and has received the Resident Teaching and mentorship awards.
Community Outreach
Dr. Saint-Hilaire serves as the Medical Director of the BUMC American Parkinson Disease Association Information and Referral Center. She has provided over 200 presentations to health professional and lay groups. She has played an active role in developing novel educational programs for patients and families living with Parkinson's disease. She is an advisor to the APDA Massachusetts Chapter. In 2016 she received the Shawn Thornton Award for Excellence in Support of the Parkinson's Community from the APDA Massachusetts Chapter.