BUMG Clinical Excellence Awards
Congratulations Emily Hamlyn, NP and Pria Anand, MD for BUMG Clinical Excellence Awards!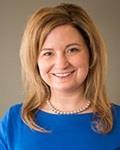 Emily Hamlyn, NP has been the driving force behind our Stroke Service for several years now, and has also recently become a beloved leader of the inpatient APPs. She is the recipient of an Advanced Practice Provider Excellence Award.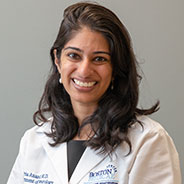 Pria Anand, MD has received the New Faculty Excellence Award. Pria has been an amazing clinician, educator and researcher in our department, with amazing achievements even in a very short time of less than 2 years that she's been with us.
The BUMG Clinical Excellence Awards annually honor members who have made exceptional contributions to our clinical mission and who have exemplified our core values through outstanding clinical work.