Pria Anand, MD
Assistant Professor of Neurology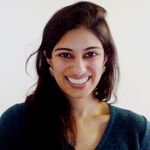 Title

Assistant Professor of Neurology

Office

Shapiro Building, 725 Albany St., 7th floor, Boston, MA 02118

Phone

617-638-8456

Education

Undergraduate: Yale University (2010)
Medical School: Stanford University (2014)
Internship: University of North Carolina (2015)
Residency: Johns Hopkins Hospital (2018)
Fellowship: Massachusetts General Hospital (2019)
Board Certifications: Neurology
Special Interests: neuro-infectious diseases, acute and hospital-based neurology, neurological manifestations of systemic diseases, narrative medicine, healthcare disparities
Awards:
2020: "Attending Educator of the Year Award" in recognition of outstanding dedication to resident teaching
2018: Thomas J. Preziosi Award for Clinical Excellence in Neurology
2018: Frank L. Coulson, Jr. Award for Clinical Excellence for "level of mastery in interpersonal skills, humanism, diagnostic acumen, knowledge, and a scholarly approach to clinical practice"
2015: Farmer Award in recognition of "truly compassionate care"
2014: Inducted into the Gold Humanism Honor Society
Publications:
Cervantes-Arslanian A, Lau KHV, Anand P, Shulman JG, Ford T, Takahashi C, Daneshmand A, Nguyen TN, Suchdev K, Abdennadher M, Saxena A, Macone A, Perloff M, Zhu S, Greer DM. Rapid Dissemination of Protocols for Managing Neurology Inpatients with COVID-19. Ann Neurol. 2020 May 12.
Anand P, Mukerji SS, Thon J, Gunaratne S, Cho TA, Venna N. Steroid-sparing agents for the treatment of inflammation in complicated neurocysticercosis. Neurol Neuroimmunol Neuroinflamm. 2019 Aug 20;6(6).
Anand P, Hotan GC, Vogel A, Venna N, Mateen F. Progressive multifocal leukoencephalopathy: A 25-year retrospective cohort study. Neurol Neuroimmunol Neuroinflamm. 2019 Nov 20;6(6).
Anand P. Infectious myelopathies. Seminars in Neurology.
 Anand P, Kharal GA, Reda H, Venna N. Peripheral Neuropathies in Infectious Diseases. Seminars in Neurology.
Anand P. The djina disease: On epilepsy in the Republic of Guinea. Neurology. 2019 Apr 9;92(15):725-727.
Anand P for the Guinea Epilepsy Project. Epilepsy and Traditional Healers in the Republic of Guinea: A Mixed Methods Study. Epilepsy Behav. 2019 Mar;92:276-282.
Anand P, Kaplan PW. (2018). Triphasic waves and encephalopathy in the setting of pregabalin toxicity. Journal of Clinical Neurophysiology; 35(6):515-517.
Anand P, Saylor D. (2018). Multiple sclerosis and HIV: a case of multiple sclerosis-immune reconstitution inflammatory syndrome associated with antiretroviral therapy initiation. International Journal of STD & AIDS; 29(9):929-932.
Anand P, Gold D. (2017). Nystagmus from Wernicke's encephalopathy. New England Journal of Medicine; 377:5.
Anand P, Orru E, Izbudak I, Zhang J, Kheradmand A. (2017). Venous hypertensive encephalopathy secondary to venous sinus thrombosis and dural arteriovenous fistula. Practical Neurology; 17(4):312-313.
Anand P, Mann SK, Fischbein NJ, Lansberg MG. (2014). Bilateral internal carotid artery occlusion associated with the antiphospholipid antibody syndrome. Case Reports in Neurology; 6(1): 50–54.
Russell JR, Huang J, Anand P, Kucera K, Sandoval AG, Dantzler KW, Hickman D, Jee J, Kimovec FM, Koppstein D, Marks DH, Mittermiller PA, Núñez SJ, Santiago M, Townes MA, Vishnevetsky M, Williams NE, Vargas MP, Boulanger LA, Bascom-Slack C, Strobel SA. (2014). Biodegradation of polyester polyurethane by endophytic fungi. Applied and Environmental Microbiology; 77 (17): 6076-84.
Anand P, Springer S, Copenhaver M, Altice F. (2009). Neurocognitive impairment and HIV risk factors: a reciprocal relationship. AIDS and Behavior; 1-14.
Anand P, Kwak Y, Simha R, Donaldson RP. (2009). Hydrogen peroxide induced oxidation of peroxisomal malate synthase and catalase. Archives of Biochemistry and Biophysics; 491:25-31.