A GIM Giant – Dr. Chava Chapman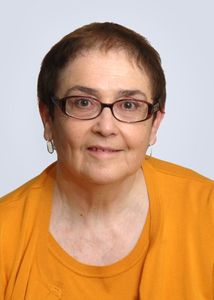 Chava Chapman is retiring after 48 years at BMC. Starting as a Fellow at Boston City Hospital in 1973 and serving our patient population since then.
Chava, thank you for your service. You will be missed!
A message from Chava Chapman, MD:
Dear GIM Colleagues,
Thank you for 40 + years of friendship and camaraderie. It has been a wonderful journey and my second (at times my first) home.
I have only fond memories of our wonderful patients and all of you.
Our work is so challenging and rewarding one could not chose a better way to spend ones life (of course Epic!!! only spiced things up.)
I do hope to keep in touch with some of you and look forward to hear from you .
Thank you for the BMC sweat shirt, I will think of you all on those frosty mornings when I do not need to brave the snow to come to work.
Best wishes and much love to you all.
Chava Chapman
chchap33@bu.edu