GI Fellows
Gastroenterology Fellows
Neal D. Dharmadhikari, MD
Medical School: Rutgers Robert Wood Johnson Medical School
Residency: Brown University/Rhode Island Hospital Lifespan
Year Started Fellowship: 2020
Areas of Interest: inflammatory bowel disease, pancreaticobiliary disease, gastrointestinal malignancies
Current Scholarly Work:-"Predictors of OPAN Radiographic Findings in Crohn's Disease Patients who present  to the Emergency Department", data analysis
– "Esophageal Disorders", book chapter in Andreoli and Carpenter's Cecil Essentials of Medicine, accepted, pending publication
Fun Facts/Interests:In his spare time, Neal enjoys spending time outdoors, traveling, and co-managing a small online business.
Alexander M. Goldowsky, MD
Medical School: NYU School of Medicine
Residency: Beth Israel Deaconess Medical Center
Year Started Fellowship: 2020
Areas of Interest: inflammatory bowel disease, medical education in gastroenterology, inflammatory bowel disease guideline and quality metric development
Current Scholarly Work: – Are Quality Metrics in Inflammatory Bowel Disease Rooted on Substantial Quality Evidence? A Systematic Review
– The Treatment of Inflammatory Bowel Disease in Patients With a History of Malignancy
-Rapid fire hepatology: A study of a near-peer, speed-teaching hepatology curriculum in a busy tertiary care academic medical center, manuscript in process
– The Overall Quality of Evidence Surrounding Colorectal Cancer Screening Guidelines, manuscript in process
– Is there a standardized practice for the development of international ulcerative colitis and crohn's disease treatment guidelines?, submission pending
Fun Facts/Interests: When he has some down time, Alex enjoys cheering on the New York Mets and Jets. He is also a fan of trivia and running.
Venkata R. Satyam, MD
Medical School: Boston University School of Medicine
Residency: Boston Medical Center
Year Started Fellowship: 2020
Areas of Interest: Inflammatory Bowel Disease, General GI, Medical Education
Current Scholarly Work: Immunogenicity of herpes zoster subunit vaccine among ulcerative colitis patients treated with Tofacitinib and other immunosuppressive regimens, data gathering
Fun Facts/Interests: He likes to study jazz guitar and cook new dishes in his free time
Julia Ding, MD
Medical School: Warren Alpert Medical School of Brown University
Residency: Brown University
Year Started Fellowship: 2021
Fun Facts/Interests: She likes juggling and using cooking to reconnect with her family's traditions
Madeleine Haff, MD
Medical School: Geisel School of Medicine at Dartmouth
Residency: Beth Israel Deaconess Medical Center
Year Started Fellowship: 2021
Fun Facts/Interests: She enjoys running, cooking, hiking, skiing, swimming and spending time with family
Arushi Kohli, MD
Medical School: Drexel University College of Medicine
Residency: Tufts Medical Center
Year Started Fellowship: 2021
Fun Facts/Interests: She enjoys hiking, cooking, traveling, and horesback riding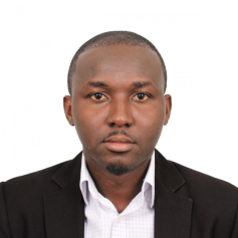 Joseph Asemota, MD
Medical School: University of Ibadan College of Medicine
Residency: Howard University
Year Started Fellowship: 2022
Research Interest: Mesenteric science, disparity research, GI oncology/hepatocellular carcinoma and colorectal cancer
Fun Facts/Interests: He enjoys listening to music, paying the keyboard and guitar, watching movies, and attending festivals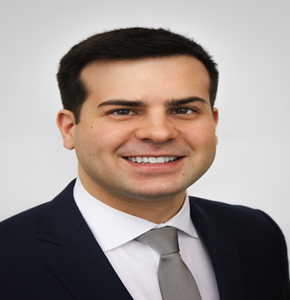 Matthew Custodio, MD
Medical School: State University of New York Downstate Medical Center College of Medicine
Residency: Boston University
Year Started Fellowship: 2022
Research Interest: Quality and systems improvement and clinical outcomes research
Fun Facts/Interests: He enjoys soccer, home improvement, cooking, gardening, and travel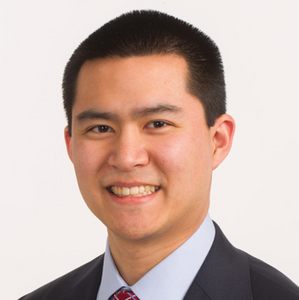 Kevin Huang, MD
Medical School: University of North Carolina at Chapel Hill School of Medicine
Residency: Boston University
Year Started Fellowship: 2022
Research Interest: Medical education, advanced endoscopy and GI malignancies/health disparities in colorectal cancer
Fun Facts/Interests: He enjoys gardening, traveling, playing tennis, and cooking