Welcome Laura Chiu, MD!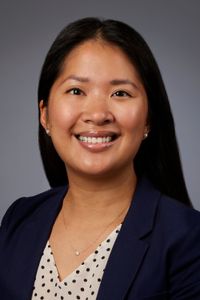 We are thrilled to announce that one of our recent GI graduates has decided to stay at BMC to join our team as faculty!
Laura Chiu, MD MPH is an Assistant Professor of Medicine at Boston University School of Medicine. She received her undergraduate degree from Cornell University and her medical degree from Albany Medical College. She obtained a Master of Public Health Degree from Stony Brook University School of Medicine. She then completed internal medicine residency and gastroenterology fellowship at Boston University Medical Center.
Her clinical practice encompasses the comprehensive spectrum of gastrointestinal and liver diseases, including workup and treatment of GERD, irritable bowel syndrome, colon cancer screening, and cirrhosis with a clinical interest in NAFLD. Her research interests are in healthcare disparities, colon cancer prevention and surveillance, and quality improvement. She has previously worked on studies related to early-onset colon cancer evaluation and NAFLD within the Framingham Heart Study cohort. She was a 2017 Emerging Liver Scholar and 2018 Resident/Fellow Ambassador in AASLD. She was also a chosen recipient of the 2021 ACG Young Physician Leadership Scholars Program.