BUSPH Faculty Appointments & Promotions
Congratulations to the following BU School of Public Health faculty on their recent appointment or promotion.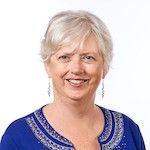 Carol Dolan, PhD – Promotion to Clinical Professor of Community Health Sciences: Dr. Dolan's work focuses on the social-contextual determinants of health and mental health. She teaches several mental health-related courses and directs the Certificate in Mental Health and Substance Use. Her research focuses on stress and health in various contexts, including the effects of psychosocial factors and stress on cardiovascular health, and stress and coping in minority women. Previously as a research scientist with Walter Reed Medical Research Unit, she conducted quantitative and qualitative research examining the physical and psychological effects of stress among deployed military members. Her work also includes counseling experience with military members and families, with a focus on how deployments and trauma affect family members.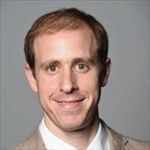 Justin White, PhD – Appointment to Associate Professor of Health Law, Policy, and Management: Dr. White is a health economist who joined BUSPH this summer, following eight years as a faculty member at the University of California, San Francisco School of Medicine. His work focuses on the use of incentives to foster healthy behaviors and reduce the disease burden caused by chronic disease risk factors. He has engaged in multiple collaborations with interdisciplinary teams across the U.S. and globally to inform policy decisions and translate evidence to policy. His work has made unique contributions to understanding and preventing use of tobacco as well as improving nutrition and oral health among underrepresented and disadvantaged populations.

Lawrence Long, PhD, MCom – Promotion to Research Associate Professor of Global Health: Dr. Long is a health economist with more than 18 years of experience conducting applied research on the economic impact of HIV, TB and associated conditions within South Africa and the region. In addition to his position at BUSPH, he holds a joint appointment at the University of Witwatersrand (Johannesburg, South Africa). He has training in economics, finance, mathematics, research methodology and behavioral science, and extensive experience in organizational management, leadership and grant management. He is currently the principal investigator of an NIH K01 award, "Using behavioral economics to improve the uptake of and persistence on pre-exposure prophylaxis in men who have sex with men to prevent HIV infection."