BUMC Faculty Appointments and Promotions – September 2023
Congratulations to the following Chobanian & Avedisian School of Medicine faculty on their recent appointment or promotion.
Associate Professor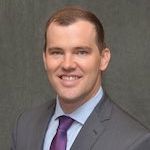 Nicholas Butler, MD, Ophthalmology, specializes in uveitis and ocular immunology, with particular interest in infectious causes of ocular inflammation and uveitic macular edema. He serves as chief of ophthalmology at VA Boston Healthcare System, where his clinical work focuses on treating veterans with complex, immune-mediated or infectious ocular inflammation and teaching ophthalmology residents cataract surgery. Dr. Butler's interest and research in treating inflammatory macular edema, most notably with systemic interferon alpha for refractory disease, has garnered national attention. As a clinician educator, he prioritizes clinical and surgical teaching of residents and fellows on rotation at VA Boston and in the uveitis clinic at Massachusetts Eye and Ear. Since completing fellowship, he has provided clinical and surgical teaching and mentoring to nearly 200 residents and fellows in ophthalmology.

Kelly Kenzik, PhD, Surgery, focuses on using advanced methodology to examine disparities in outcomes among individuals diagnosed with cancer, which include mortality, morbidity, healthcare utilization patterns, costs of care, patient-reported quality of life, symptoms and functioning. She joins BU from the University of Alabama at Birmingham, where she was an associate professor in the division of hematology and oncology and an associate member of the O'Neal Comprehensive Cancer Center. She now serves as the associate chair for research in the department of surgery and has taken a leadership role in the Surgical Outcomes & Analysis Research (SOAR) group, directed and led by Dr. Teviah Sachs. Dr. Kenzik earned her PhD in epidemiology from the University of Florida, where she also received a master's degree in health behavior.
Clinical Associate Professor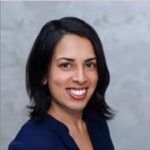 Maithri Ameresekere, MD, MSc, Psychiatry, joined BU in 2023 from the University of California-San Francisco, where she was a clinical associate professor. Her research centers on understanding barriers to accessing care among vulnerable and marginalized communities, locally and globally. She has worked on a World Bank-funded project in South Sudan focusing on evaluating the impact of programming on various dimensions of adolescent girls' lives and research related to Somali immigrants' perception of cesarean delivery and patient-provided communication surrounding female circumcision and childbirth. Dr. Ameresekere provides clinical services within Boston Medical Center's Women's Mental Health Program, encompassing the departments of psychiatry and OB-GYN including Project RESPECT and the Refugee Women's Health Clinic (RWHC). She received her BA in human biology from Stanford University, MSc from the Harvard T.H. Chan School of Public Health, and her MD from the Tufts University School of Medicine. She completed her residency in psychiatry at the MGH/McLean Adult Psychiatry Residency Program.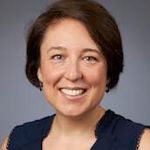 Christine Cheston, MD, Pediatrics, is a clinician-educator with a clear and consistent focus on antiracism in medical education, fostering inclusive learning environments and responding to bias and racism in the resident workplace. Previously the associate program director of the Boston Combined Residency Program (BCRP) at Boston Medical Center (BMC) since her hire in 2016, Dr. Cheston was appointed program director in May 2023. She has received numerous honors, including being named to the BCRP's Annual Teaching Honor Roll from 2017-23, Equity, Diversity & Inclusion Faculty Honor Roll since its inception in 2022, and the Feedback Honor Roll from 2021-23. Dr. Cheston serves as an attending hospitalist on BMC's inpatient pediatrics service and in its newborn nursery.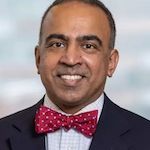 Gopala Yadavalli, MD, Medicine/Infectious Diseases, is a clinician-educator focused on the care of inpatients. He splits his clinical time at Boston Medical Center (BMC) between attending on inpatient infectious diseases ward and consult services. Shortly after joining the faculty in 2011, Dr. Yadavalli co-created BMC's inpatient infectious diseases ward team (MP ID) and the current version of the inpatient "Advanced Acting Internship" teams. The department's current vice chair for education and former director of the Internal Medicine Residency Program, he has recruited and mentored faculty to co-create and implement numerous educational innovations, including eight individualized career pathways to augment traditional internal medicine training. He served as founding program director of the Ravin Davidoff Executive Fellowship in Health Equity, has served on the Council of the Association of Program Directors in Internal Medicine and chaired the Wellness Committee for the Alliance for  Academic Internal Medicine.