'22 SPH Faculty Promotions Announced
Congratulations to the following BU School of Public Health faculty on their recent promotion.
Professor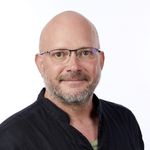 Christopher Gill, MD, MS, Global Health, is a clinician-scientist whose research aims to understand the burden of infectious diseases impacting infant morbidity and mortality, particularly respiratory pathogens among young children in low- and middle-income countries. He also focuses on novel technologies as tools to support global health, including the use of ear biometrics to uniquely identify infants, and the use of digital tools to support HIV care and treatment. Over the past few years, his focus has been on the epidemiology and impact of common pediatric respiratory infections, mostly notably Bordetella pertussis, the cause of Whooping Cough, and RSV. Once the SARS-CoV-2 pandemic surfaced, Dr. Gill extended his work to explore the impact of COVID-19 in Zambia and was able to show that COVID-19 associated deaths were, contrary to the prevailing belief at the time, extremely common but were being under reported. He uses his research extensively in classroom teaching to bring the material alive and for which he has received the two highest honors for teaching at BUSPH (Norman Scotch Award) and BU (Metcalf Cup).
Lois McCloskey, DrPH, Community Health Sciences, specializes in the areas of racial inequities in maternal health, reproductive justice, multi-method research and community engagement. Since her last promotion to associate professor, she has taught and developed/co-developed 11 courses and received six awards for excellence in teaching. Dr. McCloskey's research investigates harmful gaps in maternal health care over the life course, with an emphasis on the extended postpartum period when pregnant people, particularly those with gestational diabetes, hypertension and other chronic conditions, fall through systemic cracks that can lead to severe morbidities or pregnancy-associated mortality. She engages diverse stakeholders, including patients, policy-makers, clinicians, health system leaders and scientists, to translate the evidence into agendas and action for policy reform and systems transformation to address the fragmentation and racism in maternal health care. She also has conducted evaluations of strategies to increase systems capacity and quality of maternity care in low resource countries. Dr. McCloskey has held numerous leadership positions in SPH and currently serves as chair, ad interim, of CHS and director of the Center for Excellence in Maternal and Child Health Education, Science and Practice.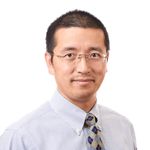 Ziming Xuan, ScD, SM, Community Health Sciences, assesses the long-term impacts of socio-contextual determinants, particularly health policies, on substance use and related injuries among vulnerable populations. He develops and advances rigorous research methodologies, including randomized controlled trials and interrupted time series analyses, to find better answers to these complex and important public health questions. Specifically, his research and scholarship focuses on three key areas: alcohol policies and alcohol epidemiology; firearm policies and the prevention of gun violence; and the application of social epidemiology framework and methodology to medicine, especially for research among socially complex patient populations.
Associate Professor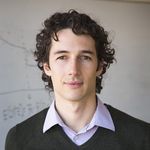 Jacob Bor, ScD, SM, Global Health, investigates the root causes of population health inequities and evaluates the real-world impact of interventions to address them. He primarily focuses on the prevention and treatment of HIV/AIDS in sub-Saharan Africa; economic and racial health disparities in the United States; and public health data science methods. His research has identified underlying reasons for the low demand for HIV care and treatment. In 2016, Dr. Bor played a significant role in initiating the BUSPH Annual Population Health Science Research Workshop, which aims to bridge collaboration between scholars of public health and the social sciences to push the frontier of population health science forward. Now in its sixth year, the PHS workshop has increased significantly in size to include hundreds of PhD students, post-docs and junior faculty scholars presenting their work, building networks and collaborations.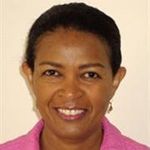 Serkalem Demissie, PhD, Biostatistics, specializes in the development and implementation of innovative statistical approaches with emphasis on statistical genetics, evaluation of exposure-outcome associations, temporal data clustering and biological age estimation. Dr. Demissie is the PI of an NIH grant to develop new algorithms for measuring biological age. Another key area of her current work is neuroscience research, which she conducts in collaboration with the Framingham Heart Study neurology research group. Her early applied research included studies of cardiovascular disease, lipids and musculoskeletal disorders and collaboration with researchers across many institutions nationally and internationally.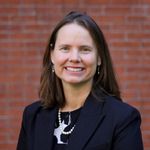 Patricia Janulewicz Lloyd, DSc, MPH, Environmental Health, has expertise and training in behavioral neuroscience and environmental epidemiology, which she implements in interdisciplinary projects to study complex environmental exposures and health outcomes. Her earlier research investigated neurodevelopmental impacts for adults exposed to PCE during the prenatal and early postnatal stage. The findings resulting from this effort contributed to a larger understanding of the long-lasting impacts and risk associated with early life exposure to solvents. Dr. Janulewicz also focuses on neurodevelopment and exposures in military veterans and their children. In addition, she is examining the gene environment interactions in Gulf War Illness (GWI). Dr. Janulewicz's research confirmed that mild traumatic head injuries (mTBI) among veterans effects the development of the illness. She also expanded the scope of her research focus to include the role of the gut microbiome on health outcomes, investigating this relationship in both human and animal models of GWI.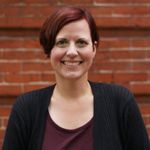 Kimberly Nelson, PhD, MPH, Community Health Sciences and Psychiatry, is a clinical health psychologist who focuses her research/scholarship on understanding and intervening on psychological and structural determinants of health inequities with a particular focus on human immunodeficiency virus (HIV) and other sexually transmitted infection (STI) prevention among marginalized adolescents and adults. Additionally, her work focuses on the ethical and legal issues involved in sexual health research and interventions with adolescents and ways to use technology effectively and ethically for data collection and health promotion interventions. In addition to her appointments at BU, in 2020 she was invited to be a faculty member at Fordham University's HIV and Drug Abuse Prevention Research Ethics Training Institute and to serve as core faculty at the Harvard TH Chan School of Public Health and Boston Children's Hospital Sexual Orientation and Gender Identity and Expression (SOGIE) Health Equity Research Collaborative. She is PI on three extramural awards (two R01s and one R21) and serves as Co-I on two additional awards.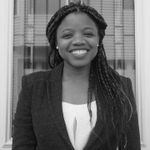 Elaine Nsoesie, PhD, Global Health, specializes in the application of data science methods to global health problems. Specifically, she has developed approaches and technology that use data from non-traditional public health sources (including mobile phones, satellites and social media) for public health surveillance and health equity. Dr. Nsoesie has three areas of research focus: the use of data science methods for disease surveillance, bias/ethical limitations of health data and health equity. Her disease surveillance work has included developing tools to monitor reports of foodborne illness, unsafe food products, and the spread of infectious diseases such as, chikungunya and dengue; her research on bias/ethical limitations of health data highlighting has shown that persistent racial, gender and income bias in health data exacerbates societal inequalities; and her work on health equity has addressed obesity, COVID-19, gun violence and police brutality. Dr. Nsoesie also co-designed and leads the Racial Data Tracker project at BU's Center for Antiracist Research.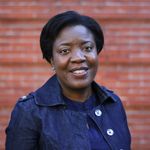 Junenette Peters, ScD, Environmental Health, is a scientist-educator with expertise in exposure science and environmental epidemiology. Her research focuses on effects of noise, metal and allergen exposures on health outcomes, and on the role of psychosocial context in modifying the relationship between environmental exposures and disease. She has served as PI and Project-PI of $4.8m million in extramural grant awards from the NIH and the Federal Aviation Administration (FAA) in support of research designed to develop novel scientific insights about the cardiovascular effects of noise exposure and to impact U.S. aviation environmental policy. In addition, she has directed multi-university teams working on an unparalleled national transportation noise database and well-renowned national study cohorts, such as the Nurses' Health Study (NHS).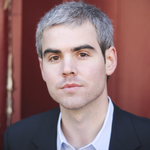 Peter Rockers, ScD, Global Health, uses experimental methods to evaluate the impacts of behavioral and health system interventions in low- and middle-income countries (LMICs). He is interested in two primary outcome areas: early childhood development and access to essential medicines. His work on early childhood development includes an effort to characterize biological pathways that influence child neurodevelopment, particularly the role of nutrition and inflammation. His work on access to essential medicines aims to affect system-level change by influencing the way that private pharmaceutical companies design and evaluate their access programs. He is director of the Global Health Program Design, Monitoring and Evaluation certificate within the MPH program. In 2018 he designed a new four-credit course, Methods for Impact Evaluation, which provides students with a set of theoretical and methodological skills to evaluate the causal impacts of public health programs and policies.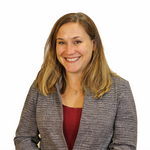 Nancy Scott, DrPH, Global Health, has devoted her research career to understanding and developing strategies to improve access to maternal and child health services for remote populations in low- and middle-income countries, primarily in sub-Saharan Africa. She applies mixed methods understand the implementation and effectiveness of interventions, and meaningfully engages the community in the design, analysis and dissemination of her research. She has also brought this research and evaluation experience to the classroom, keeping the global health curriculum current and timely. Dr. Scott is a voice for the role of Maternity Waiting Homes and has been invited to speak on this and other work by organizations including the World Health Organization, Bill & Melinda Gates Foundation, World Bank Group, Government of Lesotho, the U.S. Congressional Sub-Committee on Global Health and MSD/Merck for Mothers.