BUMC Faculty Appointments and Promotions: Oct.-Nov. 2022
Congratulations to the following Chobanian & Avedisian School of Medicine faculty on their recent appointment or promotion.
Professor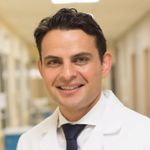 Claudius Conrad, MD, PhD, PhD, Surgery, specializes in minimally invasive hepato-pancreato-biliary surgery (MIS HPB) and cancer prognostication. His clinical research focuses on a broad area of topics related to HPB cancers that include access to care issues, novel techniques and technologies for MIS HPB surgery. He is the co-founder of the field of the scientific use of music in clinical medicine. His current multidisciplinary research looks at AI and musical preference or music and sleep for prolonged space travel. Dr. Conrad has published more than 200 peer reviewed articles, and written the key textbook/video atlas in MIS HPB, plus the Grey's Anatomy chapter on pancreas anatomy. He is the program chair for the International Society of Laparoscopic Liver Surgery, editorial board member of Annals of Surgical Oncology, and a member of the societies that shape the current and future practice of his field.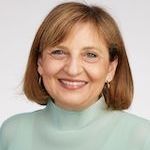 Venetia Zachariou, PhD, Pharmacology & Physiology, studies signal transduction and epigenetic mechanisms of neurological disorders and their treatment using genetic mouse models, genomic assays and brain biochemistry. Current projects investigate transcriptional and epigenetic mechanisms of chronic pain with emphasis on the identification and validation of novel treatments for the management of peripheral neuropathy and other chronic pain conditions. Another line of research her laboratory investigates is the role of G protein signal transduction complexes in drug addiction, opioid analgesia and physical dependence. By understanding intracellular adaptations to peripheral nerve injury and/or prolonged opioid exposure she aims develop novel therapeutics for chronic pain conditions and pain/addiction comorbidities. Her team has identified several intracellular pathways that control the perception and the maintenance of chronic pain states. Dr. Zachariou is a member of the editorial boards of Biological Psychiatry, Molecular Pain, Science Signaling, Neurobiology of Pain; section editor for European Journal of Neuroscience, and a member of the NIH MCNP study section. She is Chair-Elect for the ASPET Neuropharmacology Division.
Associate Professor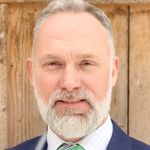 Jimmy Crott, PhD, Pathology & Laboratory Medicine, studies the interaction between diet, gut microbiome, colon tumorigenesis and aging. His ongoing projects involve identifying the active component of a chemoprotective bacterium, understanding the role of gut barrier integrity and tight junction proteins in aging and understanding the role of the gut microbiome in colon cancer prevention by a Mediterranean diet. He came to BU/BMC in February 2022 as a research instructor from Tufts University, where he served in a variety of roles over 17 years, most recently as the leader of the Microbiome and Aging Program at the Jean Mayer USDA Human Nutrition Research Center on Aging, and strategic initiative advisor in the Office of the Vice Provost of Research.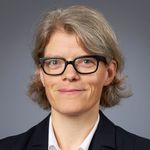 Luise Pernar, MD, MHPE, Surgery, specializes in bariatric and minimally invasive surgery and is associate program director for the general surgery residency. Her scholarly interest is in surgical education and curriculum development.  In 2021, she received the Association for Surgical Education Linnea Hauge, PhD, Promising Educational Scholar Award in recognition of her work. While the main focus of her research is on surgery education, she also has a prolific clinical research portfolio, focusing on quality improvement and outcomes in hernia and bariatric surgery.
Clinical Associate Professor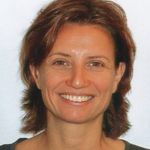 Melissa Nass, MD, MPH, Pediatrics, is a clinician in the pediatric primary care and adolescent medicine program. She founded and developed an integrated family planning program for parents of children served in our pediatric primary care program. In addition, she developed the "Curbside Care for Moms and Babies" program, a novel mobile program aimed at addressing inequities in post-partum follow-up for women of color in the first six weeks after delivery. Since 2015, Dr. Nass has served as director of the pediatric residency primary care continuity clinic, overseeing the clinical education of 36 pediatric residents in the Boston Combined Residency in Pediatrics Program.