BUMC Faculty Appointments and Promotions: July-Sept. 2022
Congratulations to the following Chobanian & Avedisian School of Medicine faculty on their recent appointment or promotion.
Professor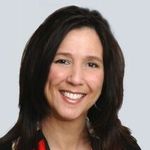 Tracy Battaglia, MD, MPH, Medicine/GIM; School of Public Health, Community Health Sciences, is a primary care clinician-investigator internationally recognized for her collaborative, innovative approaches to addressing health disparities among women historically marginalized. As director of the Women's Health Unit and Women's Health Interdisciplinary Research Center, associate chief of research for GIM and co-director of community engagement for the BU Clinical Translational Science Institute (CTSI), she has led the development of foundational infrastructure to support community-engaged methods in translational science. Her own research focuses on engaging with community to increase access to care for at-risk women, including ground-breaking work on the role of oncology patient navigators. Through her participation on several National Cancer Institute cooperative groups, she contributed to the 2012 Commission on Cancer Accreditation Standard requiring navigation services in cancer centers. As founding chair of the National Navigation Roundtable, she partners across sectors for sustainable navigation workforce. She currently leads a city-wide NIH study connecting multiple hospitals to reduce breast cancer disparities in Boston and contributed to two BU CTSI funding cycle renewals as well as Boston Medical Center's participation in the HEALing Communities Study, an $89m award from the National Institute of Drug Abuse to evaluate community-driven approaches to reduce opioid deaths in Massachusetts communities.
Ariel Hirsch, MD, Radiation Oncology, is the director of Radiation Oncology Education with clinical expertise in breast and genitourinary radiation oncology. A trailblazer in radiation oncology education and mentorship, she was an early implementer of radiation oncology education and medical student mentorship, and created the Oncology Education Initiative (OEI) and the Radiation Oncology Mentorship Initiative (ROMI). She has worked with institutions and organizations nationally and internationally to advise on mentorship and oncology education, including teams all over the United States as well as Belgium, Brazil and Australia. She serves on national and international committees and advisory boards on oncology education, mentorship and global health, including the medical student education task force and the education committee of the American College of Radiology (ACR) and the education committee for the American Society of Radiation Oncology (ASTRO). She is one of the creators of the Canadian Association of Radiation Oncology-Association for Residents in Radiation Oncology (CARO-ARRO) Collaborative Global Oncology Enrichment Program, a global certificate program created to educate the next generation about global oncology issues. Dr. Hirsch is the only radiation oncologist who serves on the United States Medical Licensing Examination (USMLE) test material development committee for the National Board of Medical Examiners.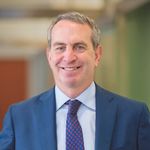 Anthony Hollenberg, MD, Medicine, is the John Wade Professor and chair of the Department of Medicine and physician-in-chief at Boston Medical Center. Internationally known for his contributions to endocrinology, especially in the thyroid field, his laboratory has made seminal discoveries relating to how thyroid hormones work to regulate human physiology, identifying new pathways that have implications for body weight regulation and metabolism in general. Additionally, he and his team have made significant progress in understanding thyroid gland development. Continuously funded by the NIH since 1995, he is an elected member of the American Association of Physicians and has been recognized by a number of international and national awards for his research. Dr. Hollenberg is associate editor of Goldman-Cecil Textbook of Medicine.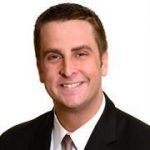 Jeffrey Siracuse, MD, Surgery and Radiology, is a leader in the treatment of patients with peripheral artery disease and dialysis access. Dr. Siracuse has been the principal investigator on a large number of research projects, with a strong record of external support from the NIH and surgical societies. He was the founding chair of the Society for Vascular Surgery Appropriateness Committee and deputy chair of the Appropriate Use Criteria for Claudication Writing Committee. He is the medical director of the Vascular Study Group of New England. Dr. Siracuse is an editor of Annals of Vascular Surgery and serves on the editorial boards of other journals, including Journal of Vascular Surgery. He also serves as the program director for the Vascular and Endovascular Surgery Fellowship and has been the clerkship director for the fourth-year vascular surgery sub-internship since 2016. He has guided more than two dozen medical students, residents and fellows (as well as junior faculty) to first-author publications in peer-reviewed journals and many podium and poster presentations.
Clinical Professor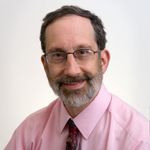 Alan Farwell, MD, Medicine/Endocrinology, Diabetes & Nutrition, is among the country's top senior clinician-educators in endocrinology, who specializes in thyroid disease, thyroid cancer and patient education and advocacy. He is the founding chair of the Patient Education and Advocacy Committee of the American Thyroid Association (ATA), founding chair of the ATA Alliance for Thyroid Patient Education and editor-in-chief of Clinical Thyroidology for the Patient (now Public), a monthly online journal that presents summaries of research studies written in lay language to allow the rapid dissemination of thyroid research to the widest possible audience.
Nancy S. Miller, MD, Pathology & Laboratory Medicine, is chief and vice chair for Laboratory Medicine and serves as medical director for Clinical Microbiology and Molecular Diagnostics at Boston Medical Center. Dr. Miller is a pathologist and clinical microbiologist with two decades of experience in infectious disease diagnostics, patient care, outbreak response and preparedness. She advises and leads translational research including development of in-vitro infectious diseases diagnostics and comparative evaluation studies.
Associate Professor
Sarah Bagley, MD, MS, Medicine and Pediatrics, is a clinician-investigator specializing in adolescent and young adult addiction medicine. In addition to being a content expert, she has developed expertise as a qualitative and quantitative researcher with experience in community-engaged methods. Consistently funded by the National Institute on Drug Abuse, Centers for Disease Control and Prevention, the Massachusetts Department of Health and the Jack Satter Foundation, she has developed an innovative clinical model of care for youth with substance use disorder that led to the receipt of the 2017 Greater Boston Chamber of Commerce 10 Outstanding Leaders Award and the 2018 Hilary EC Miller Award for Innovative Approaches to Adolescent Health Care from the Society for Adolescent Health and Medicine.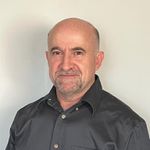 Assen Marintchev, PhD, Physiology & Biophysics, is a scientist whose long-standing objective has been to provide a detailed structural and dynamic picture of the protein translation initiation in human cells, and its regulation. These interactions and the mechanisms they entail underlie pathological processes disrupting the integrated stress response, which, in turn, leads to a wide range of diseases, and neurodegenerative disorders in particular. His current research builds on his prior training to study the structure and dynamics of translation initiation complexes and involves his extensive training in NMR methodology and state-of-the-art understanding of biophysical chemistry.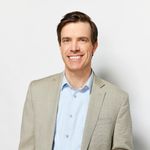 Geoffrey Oxnard, MD, Medicine/Hematology/Oncology, is a clinician-scientist who has published and educated extensively on molecular mechanisms of resistance to targeted therapies in lung cancer, development of precision therapies for molecular subtypes of lung cancer, and clinical cancer genomics. His research on resistance mechanisms in EGFR-mutant lung cancer led to the first description in patients of EGFR C797S resistance mutations, which now are a prevalent clinical challenge. He has described numerous rare, targetable alterations in lung cancer toward developing better therapies, and most recently co-led the development of a recently FDA-approved, RET inhibitor for RET-positive lung cancer. He is clinical expert on the application of circulating tumor DNA genomics to advance cancer care, is referred patients from across the region and the nation for his insights and assistance in managing challenging lung cancer cases. He also leads Clinical Development at Foundation Medicine (a Roche-funded diagnostics company), where he develops the utility of genomic assays and biomarkers.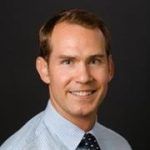 Seppo Rinne, MD, PhD, Medicine/Pulmonary, Allergy, Sleep & Critical Care Medicine, is a pulmonary/critical care physician, clinical informaticist and health services researcher with expertise in organizational factors influencing health information technology uptake and use. His research spans three overlapping areas: organization of care for patients with chronic pulmonary diseases; individual and organizational factors impacting clinician burnout; and application of technology to improve healthcare delivery. A leader in clinician morale, he has published the largest study on physician burnout nationally and some of the only studies to examine longitudinal changes in burnout. He was nominated to the American Thoracic Society Membership Committee to champion member well-being, and he led a Critical Care Societies Collaborative task force to determine the role of professional societies in addressing burnout. He is based at the Bedford VA-Edith Nourse Rogers Memorial Hospital.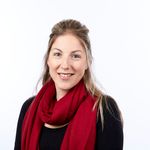 Vanessa Xanthakis, PhD, Medicine/Preventive Medicine & Epidemiology, is a biostatistician cum clinical investigator, providing a unique liaison between the Section of Preventive Medicine & Epidemiology, BUSPH Biostatistics Department and the Boston Medical Center Residency Program in Internal Medicine. She has been instrumental in shaping new data-sharing procedures and related guidelines via her leadership of the Framingham Heart Study (FHS) Early-Stage Investigators Committee, and her membership of the FHS Research Review, Biostatistics and Data Management, and Ancillary Investigators Steering committees. Dr. Xanthakis' research focuses on the ideal cardiovascular health, and she was the first to publish on this concept across the lifespan using FHS data.
Clinical Associate Professor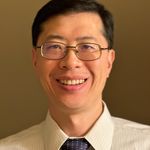 Daniel Chen, MD, MSc, Medicine/GIM, is a clinician-educator whose scholarship focuses on evaluation and measurement of medical student empathy. He serves as an assistant dean for student affairs and course director for the Research Elective in Biomedical Sciences. He mentors medical residents and students regularly and teaches medical students rotating through internal medicine clerkship. Dr. Chen has made instrumental contributions to medical education in establishing and advancing the study of empathy among medical students. He was one of the first researchers to use the Jefferson Scale of Physician Empathy and his work demonstrating a decrease in medical student empathy has resulted in medical curriculum changes.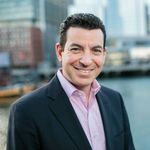 Waleed Ezzat, MD, Otolaryngology-Head & Neck Surgery, is a clinician-educator with expertise in facial plastic and reconstructive surgery. His research focuses on the areas of rhinoplasty, revision rhinoplasty, and facial reconstructive surgery. He serves as the department's director of the Division of Facial Plastic and Reconstructive Surgery. He is known for his work in Advanced Techniques in Complex Rhinoplasty.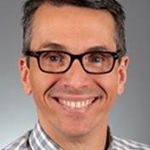 Claudio Morera, MD, Pediatrics, is a pediatric gastroenterologist with expertise in motility disorders. Director of the Division of Pediatric Gastroenterology for 18 years, the division has evolved from a single clinic session per month to a now state-of-the-art division, which serves close to 3,000 visits per year, performs a variety of procedures, and participates actively in the teaching of residents and medical students. He has expertise and leadership on the importance of cultural competence and humility in health care, and recruiting multilingual providers to provide culturally concordant care more effectively to our diverse population of patients. He developed a LatinX Medicine elective, during which medical students participate in learning and applying strategies to engage more effectively with patients of the LatinX culture.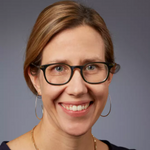 Christine Pace, MD, MSc, Medicine/GIM, is a primary care physician at Boston Medical Center and senior medical director of Population Health Services for BMC Health System. She has held leadership roles focused on the design, implementation and evaluation of programs to improve integration of mental health services and substance use treatment with primary care, and improve health-related outcomes among patients with complex needs. Dr. Pace provides primary care and addiction treatment within General Internal Medicine and is an attending on the Addiction Consult Service. She is a recipient of a HRSA Primary Care Medicine and Dentistry Clinician Educator Career Development Award.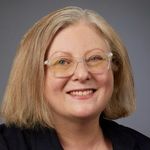 Lorraine Smith, MBBCh, Radiology, is a breast imaging and interventional radiologist who is the QA lead for the Breast Imaging section at Boston Medical Center. Her teaching responsibilities include residents and fellows as well as imaging technologists, with interventional procedure teaching as well as screening and diagnostic breast imaging and physics of mammography.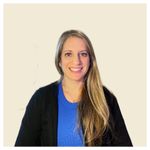 Lauren Stern, MD, Medicine/Nephrology, is a clinician-educator who specializes in home dialysis therapies. She is the medical director of the home dialysis program at Boston Medical Center, which is the largest of its kind in Boston. She has established a number of protocols for the outpatient and inpatient care of peritoneal dialysis patients and developed the first formal home hemodialysis curriculum for fellows at the School. Dr. Stern created an "Urgent Start Program" for peritoneal dialysis, which enables emergency initiation of peritoneal dialysis rather than hemodialysis (the usual default modality). She has been the director of the second-year renal pathophysiology course since 2016.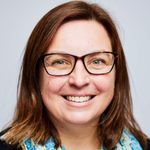 Kathleen Swenson, MS, MPH, CGC, Medical Sciences & Education, is program director of the MS in Genetic Counseling Program, which has a strong track record of success. An accomplished genetic counselor and educator, she has broad clinical background in the fields of maternal fetal medicine, pediatric neurology and rare disease through her clinical, advocacy and industry-related experiences. She serves as president of the New England Regional Genetics Group, holds positions across national and accrediting organizations, and is in the process of completing a doctoral degree in higher education leadership.