June 2022 Faculty Appointments, Promotions Announced
Congratulations to the following faculty on their recent appointment or promotion.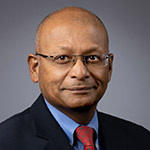 Niloo Edwards, MD, BUSM, Surgery, is a cardiothoracic surgeon with emphasis on cardiothoracic surgery and heart transplantation, performing more than 5,000 operations. As chief of cardiac surgery at Boston Medical Center (BMC), he treats patients with a range of common cardiac conditions and has a special interest in aortic surgery, mitral valve repair and surgery for bacterial endocarditis. Before becoming chief of cardiac and vascular surgery in 2011 at St. Peter's Hospital in Albany, NY, Dr. Edwards was professor of surgery and chair of cardiothoracic surgery at the University of Wisconsin School of Medicine and Public Health, having previously been on the faculty at Columbia University College of Physicians and Surgeons. As PI of multiple clinical trials, Dr. Edwards was instrumental in establishing the safety and efficacy of left ventricular assist devices as a bridge to transplant. Shortly after joining BMC in January 2020, he was called up to active duty as a commander in the U.S. Navy Reserve Medical Corps and was deployed to Afghanistan. Since returning to BMC in late 2020, he has taken a multidisciplinary approach to enhancing quality, efficiency and service in cardiovascular surgery that has yielded significant improvements.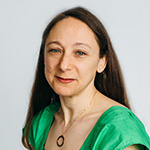 Erika Wolf, PhD, BUSM, Psychiatry, examines the neurobiological consequences of traumatic stress and the genetic and environmental factors that increase risk for adverse outcomes among those with trauma exposure and associated psychopathology. She had led the international arena in demonstrating that PTSD is associated with accelerated epigenetic aging and that this association is related to immune, inflammatory, and metabolic dysregulation, as well as with initial signs of neurodegeneration and early onset of age-related health conditions. She has received four federal grants for this line of research, including an R03, R21 and R01 from the National Institute on Aging as well as a VA Merit Award. Dr. Wolf's research using latent variable modeling techniques to refine the PTSD diagnosis contributed to the addition of the dissociative subtype of PTSD in DSM-5; she has also shown that this subtype is associated with a unique response to psychotherapy and unique genetic risk factors (relative to PTSD without dissociation), helping to further validate the subtype.
Associate Professor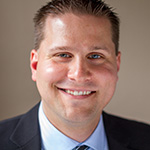 Joshua Campbell, PhD, BUSM, Medicine/Computational Biomedicine, has established his lab as one of the leading computational genomics groups developing novel algorithms and software to address unmet needs across a variety of cancers. His group has developed novel statistical methods to identify transcriptional modules in single-cell RNA-seq data and mutational signatures in cancer genomic data, which has led to R21, R01 and U01 funding in collaboration with several other groups across the University. Dr. Campbell serves as the co-director of the department of medicine's Single Cell Core, which provides data analysis services for investigators with single-cell data. Within the NCI's Human Tumor Atlas Network (HTAN), he is contributing to the Lung Pre-Cancer Atlas and identifying molecular alterations that are responsible for initiation and progression of lung premalignant lesions. He leads a cross-center HTAN working group to develop data standards for single-cell RNA-seq that can be used by the research community. His translational research also includes characterization of prostate cancer where he is identifying mutational events and cell states that may contribute to disparities in outcomes in African American populations.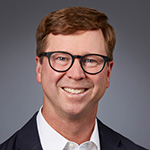 Ronald Iverson, MD, MPH, BUSM, Obstetrics & Gynecology, is a clinician improvement scientist whose leadership and scholarship have had a consistent theme of quality and safety. He has promoted advancement in obstetric safety through implementation of cross-discipline, inter-professional initiatives that have led to significant and sustained improvement in clinical outcomes. Involved in clinical teaching for 24 years, Dr. Iverson has educated hundreds of third- and fourth-year medical students about OB/GYN inpatient and office-based care. His work has always included training OB/GYN, family medicine and emergency department residents, inpatient obstetrics, as well as gynecologic surgery. With others, he has developed a multidisciplinary teams training program for the Boston Medical Center's (BMC) labor floor and has implemented this in the postpartum and NICU services, training hundreds of providers. Dr. Iverson has served on the BMC Credentialing and Privileging Committee since 2008, and helped develop the BU Improvement Learning Academy, where he mentors hospital leaders on quality improvement.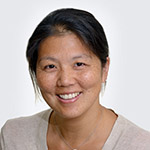 Naomi Y. Ko, MD, MPH, AM, BUSM, Medicine/Hematology & Oncology, specializes in breast cancer clinical care and research, with a particular focus on cancer disparities, and is the co-Director of the breast cancer program at Boston Medical Center (BMC). Dr. Ko's research includes health services, translational, and epidemiological studies, all focused on health equity. Most notably, Dr. Ko recently received an R01 grant as co-PI to study disparities in triple negative breast cancer. Over the years she has received funding both as principal investigator and co-investigator, playing a key role as BMC's site lead investigator on numerous grants, as well as several cancer clinical trials. She is known nationally for her dedication to equity and frequently invited to speak on the complexity of breast cancer disparities. Dr. Ko is also the recipient of several clinical excellence awards, including the national Arnold P. Gold Humanism in Medicine award.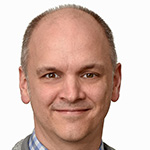 Karsten Lunze, MD, MPH, DrPH, BUSM, Medicine/General Internal Medicine, is a global health expert who has pioneered evidence-based, behavioral interventions to help people with HIV, addictions and other socially disadvantaged conditions cope with stigma as a barrier to quality care. He co-directs the Boston-Providence CFAR Substance Use Research Core and is a teacher and mentor to many graduate students, postdoctoral fellows and early-career faculty. Dr. Lunze applies rigorous quantitative, qualitative and mixed methods in clinical sciences and population health. His research has used a broad methodological spectrum to optimize clinical processes and thus population health, including pharmacological and behavioral intervention studies of various designs, clinical health services research, implementation science, policy and human rights analyses, program evaluations, ethical analyses and more. In partnerships with communities of people with lived experiences and civil society organizations in Eastern Europe, Central and Southeast Asia, he has geographically and methodologically extended BU's existing expertise and global networks to better serve vulnerable populations worldwide.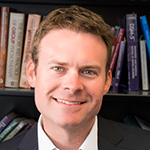 Brian Smith, PhD, BUSM, Psychiatry, is recognized for his work in the traumatic stress field. His research focuses on the effects of trauma exposure on downstream health, functioning and quality of life in veteran populations. Findings from his work have elucidated the highly impactful roles of PTSD, depression and other mental health sequelae of traumatic stress for veterans and other high-risk populations from a lifespan perspective. His studies also have frequently directed particular attention to gender differences and gender-specific effects. His research program has received funding from the National Institutes of Health (NIH) and the Department of Veterans Affairs (VA), which includes a current VA merit grant to examine gender differences in later-life health outcomes for older veterans, with a focus on risk for cardiovascular disease and other chronic disease morbidity. He also provides mentorship to research fellows and other early career professionals in the Women's Health Sciences Division of the National Center for PTSD at VA Boston Healthcare System, and he currently serves on the Board of Directors for the International Society for Traumatic Stress Studies.
Clinical Associate Professor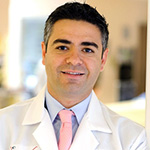 Frederic Gerges, MD, BUSM, Anesthesiology, specializes in pain medicine. Since 2011 he has served as medical director of the Pain Management Center at the BU teaching affiliate, St. Elizabeth's Medical Center (SEMC) in Brighton. In addition, since 2016 he has been vice president of Pain Management Service for the Steward Medical Group. He will be participating in the education of third-year BUSM medical students while on their clinical rotations at SEMC.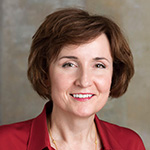 Eileen Keneck, MD, BUSM, Pediatrics, is a clinician-educator who recently joined the division of ambulatory pediatrics after 29 years in the division of pediatric emergency medicine. She previously served as clinical director of the Pediatric Emergency Department (PED) at Boston Medical Center (BMC). In the PED, she led quality improvement efforts to reduce the length of stay for patients and dramatically improved the time for pain management of children with Sickle Cell pain episodes, and she established a nurse protocol for asthma patients to receive their medications immediately upon arrival in the PED. She also developed a Pediatric Urgent Care Center within the PED to more swiftly manage the needs of children with less acute needs. Dr. Keneck oversaw the clinical supervision and education of ~50 residents/year from multiple disciplines during their PED rotation. She is the recipient of several teaching awards, including from the Boston Combined Residency in Pediatrics, the department of Family Medicine, and the third-year medical student clerkship.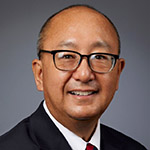 Alan Malabanan, MD, BUSM, Medicine/Endocrinology, is a clinician educator who specializes in metabolic bone diseases and osteoporosis. He was recruited back to BMC/BUSM in 2021 to serve as director of the Bone Health Clinic, including oversight of the Bone Density Program. In these roles, he will restructure the clinical and educational programs in bone disorders, including developing service lines with orthopedics, geriatrics and rheumatology. He also will serve as section quality director,  as well as the quality projects of second-year fellows.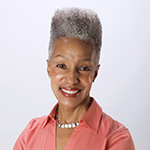 Olivia Moorehead-Slaughter, PhD, BUSM, Psychiatry, is a child clinical psychologist with emphasis on multicultural psychology, and a particular focus on raising emotionally healthy children and racial identity development in children and adolescents. She has served as faculty of the Center for Multicultural Training in Psychology (CMTP) since 2004, where she has been responsible for training, supervising, and mentoring interns within the realm of multicultural psychology as well as ethics and preparation for postdoctoral training experiences. She has mentored more than 70 BUSM and BMC trainees, many of whom are now working in clinical practice in community, hospital and private settings, as well as in teaching and research positions in university and academic medicine settings.