April 2021 BUMC Faculty Promotions
Congratulations to the following faculty on their recent promotion.
Professor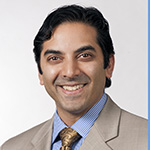 Anand Devaiah, BUSM, Otolaryngology/Head & Neck Surgery, Ophthalmology and Neurosurgery, is an expert in anterior and lateral skull base surgery. He has helped advance the field of minimally invasive endoscopic skull base surgery through his research, surgical innovations, collaborations and leadership roles. His research uses data analytics to studying diseases such as cancer and those affecting the skull base. He served as a Fellow/Medical Officer in the Food and Drug Administration's ENT Branch at the Center for Devices in Radiological Health. He stepped down from this role in 2017 to Direct the Biomedical and Health Technology Development and Transfer Domain for the BU Institute for Health System Innovation & Policy, where he facilitated the transdisciplinary work across BU's schools and colleges and with external partners. He received the American Academy of Otolaryngology – Head and Neck Surgery's John Conley Lecturer on Medical Ethics and is the Immediate Past President of the Society of University Otolaryngologists.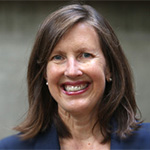 Ann Rasmusson, BUSM, Psychiatry, has focused her research career on elucidating the neurobiology of posttraumatic stress disorder (PTSD) to better inform development of treatments for this widespread and disabling disorder. She has earned an international reputation in the neuroendocrinology of stress/PTSD, having discovered the role of neuropeptide Y (NPY) and GABAergic neurosteroids, such as allopregnanolone, in the pathophysiology of PTSD with implications for treatment not only of PTSD, but of several highly prevalent PTSD-comorbid conditions (e.g., depression, alcohol dependence, chronic pain, TBI). Rasmusson leads a national working group tasked with developing biomarkers for use in a new DOD-funded, precision medicine-based adaptive clinical trial platform (intended to de-risk pharmaceutical development for PTSD). She also is a founder and Director of the VA OAA funded Neuropsychiatry Translational Fellowship Program, which since 2018 provides collaborative mentoring by prominent research faculty at VABHS, BUSM and Harvard Medical School (McLean and Massachusetts General Hospital) to young psychiatrists, psychologists and neuroscientists developing research careers in precision medicine for the treatment of neuropsychiatric disorders. Rasmusson is the recipient of a $3.8 million NIMH R01 investigating the role of phasic increases in allopregnanolone in consolidating extinction learning and/or interrupting reactivated aversive memory reconsolidation in women and men with PTSD.
Allan Walkey, BUSM, Medicine/Pulmonary, Allergy, Sleep & Critical Care, excels at analyzing and applying clinical data from patients in the critical care setting to improve the practice and outcomes of critical care medicine. In a series of funded studies, Walkey published highly cited papers in JAMA and other high impact journals that initially characterized – and more recently evaluated approaches to – the problem of new-onset atrial fibrillation that complicates critical illness in the ICU. His current funded work has expanded upon the paradigm that complications during sepsis have long-term cardiovascular ramifications and focuses on predicting and mitigating the long-term cardiovascular risks of sepsis. In other work, Walkey's research team evaluates the use and potential long-term consequences of opioids prescribed during critical illness. He serves as co-Director of the Evans Center of Implementation and Improvement Sciences, a research team focused on rigorously evaluating efforts to change healthcare delivery in the safety net setting. During the pandemic, he co-created an international registry for critically ill COVID-19 infected patients, which includes more than 60,000 patients hospitalized in Intensive Care Units across more than 300 hospitals in 28 countries including Asia, South and North America and Africa, has produced multiple research manuscripts characterizing critical care delivery during the pandemic, and now serves as an international platform for practice improvement.
Associate Professor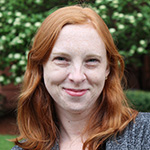 Kimberly Bertrand, BUSM, Medicine, is a cancer epidemiologist studying racial disparities in cancer incidence and outcomes. She is a co-Investigator on the long-running Black Women's Health Study (BWHS), a large prospective cohort of Black women. Her research efforts focus primarily on identifying risk factors for breast cancer, hematologic malignancies, and other cancers in Black women. In 2017, she was awarded the Shamim and Ashraf Dahod Breast Cancer Research Assistant Professorship at BUSM, which she held through 2019. Currently, she is principal investigator of an NIH grant to understand the association of high mammographic breast density with breast cancer subtypes in Black women. She also leads research on multiple myeloma within the BWHS and recently received funding to study the contribution of socio-environmental factors to racial disparities in this disease. Bertrand has served on the steering committees of several national and international cancer consortia. As a founding representative of the Associate Member Council of the National Cancer Institute Cohort Consortium, she spearheaded efforts to engage early career researchers in Cohort Consortium activities.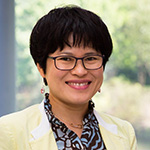 Gyungah Jun, BUSM, Medicine/Biomedical Genetics, is a genetic epidemiologist who focuses on "big data" driven drug discovery for Alzheimer's disease (AD). Jun has been involved in the large U.S. and international consortia to identify AD risk genes with or without stratification by APOE genotypes across multi-ethnic populations. This effort led to an innovative and novel therapeutic concept for AD based on the well-established protective effect of the APOE ε2 allele, while she is a site PI for a new cohort for prevention and treatment trials to target APOE in AD therapeutics. Jun is a Director of the Genome Guided Drug Discovery (GGDD) Core at the AI4AD consortium, which is a large coordinated national initiative for AD therapeutics and features transformative Artificial Intelligence (AI) approaches using human big data. She is a founding member of the Asian Cohort for Alzheimer's Disease (ACAD) Consortium and Chairs two workgroups, Data Management and Data Analysis, as well as a steering committee member for the Framingham Heart Study Brain Aging Program (FHS-BAP), leading to identify genetic and molecular signatures from blood and brain. Jun recently joined in BU Alzheimer's Disease Research Center as an Associate Director of the Genetic and Molecular Profiling Core.