Providing Critical Support to Early-stage Science: The CTSI Pilot Grant Program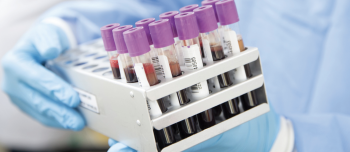 A good idea for an experiment or study is not enough to answer an important scientific question. Financial resources are required to purchase equipment, perform the science, pay laboratory or study personnel, or compensate study subjects. Financial support, in the form of a grant, can be difficult to come by as most federal grant review processes, such as NIH, are highly selective with a long turn-around time from application to receipt of funds and commencement of study activities. The Clinical and Translational Science Institute (CTSI) can help.
The CTSI Integrated Pilot Program helps investigators explore major challenges in translational sciences. The awards also foster the development of a broad range of early-stage investigators, with different backgrounds and skill-sets, to catalyze scientific careers. Available resources from the BU CTSI and co-funding partners reflect broad support from the university, its schools and Boston Medical Center (BMC). The program provides funding for innovative translational research and the development of new research methods.
Applications cover all stages of the translational continuum. As defined by the NIH National Center for Advancing Translational Sciences, translation is "the process of turning observations in the laboratory, clinic, and community into interventions that improve the health of individuals and populations – from diagnostics and therapeutics to medical procedures and behavioral interventions."
The Pilot Program also aims to stimulate both individual and team science in translational research related to the prevention, diagnosis and management of human disease. Researchers engaged in any aspect of translational research are encouraged to apply. In particular, the program prioritizes funding awards that align with BU/BMC institutional strengths and research priorities. Examples include studies involving neuroscience or prostate cancer, substance use disorders, health disparities, or diseases that are disproportionately represented in the vulnerable populations served by our institutions.
The program also is interested in supporting the development of novel drug targets or products with commercialization potential, and in so doing connects with other established and successful programs already in existence at the University.
The CTSI has various support mechanisms designed to facilitate the design and implementation of scientific projects. Applicants to the program are encouraged to leverage these resources for their proposals.
Applicants must have a primary faculty appointment at BU, and research must be conducted at the University, BMC or any affiliated hospitals and health centers. Individuals from under-represented groups are highly encouraged to apply and seek proposal preparation support, if needed.
Since the inception of the Integrated Pilot Program in 2008, the CTSI and its funding partners including the School of Medicine, Department of Medicine, Henry M. Goldman School of Dental Medicine and BMC have provided more than $4,372,590 in funding supporting over 266 pilot projects. Examples of recently funded projects include studies that examine HIV-1 RNA modification, SARS-CoV-2 transmission among healthcare personnel and lung remodeling.
In response to the COVID-19 pandemic, the program had a specific request for applications regarding study of the SARS-CoV2 virus that resulted in 21 awards funded to 68 investigators. The Pilot Program has been highly successful catalyzing impactful science enabling success of the funded investigators; awarded pilots grants have resulted in over 200 publications, $69 million in external grants, 10 provisional IP findings, six patent applications and a company spin-off. Fifty-six percent of CTSI-funded Pilot awards were classified as interdisciplinary; applications were submitted from five different Schools and 23 different University departments.
Applications for the next award cycle are due Sept. 6 at 5 p.m. EST. The funding announcement will be made in January 2022. Find more information, including eligibility requirements, different funding levels and information on submitting an application here.
To learn more about the BU CTSI Pilot Integrated Grant Program please contact Dr. Frederick L. Ruberg at ctsisvcs@bu.edu