Ten BUMC Faculty Promoted to Professor
The following faculty have been promoted to the rank of Professor: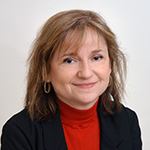 Tamar Barlam, MD, MED, Medicine/Infectious Diseases, focuses her research on antibiotic stewardship implementation. Chief of the Section of Infectious Diseases since July 2019, Dr. Barlam has directed the Section's efforts throughout COVID-19 pandemic. She is co-PI for an RO1 that is a multicenter mixed methods examination of implementation of stewardship programs across healthcare settings. Dr. Barlam chairs the SHEA Antimicrobial Stewardship Committee. She has raised the stature of Boston Medical Center's training program during her tenure and created novel opportunities in infection control and antibiotic stewardship training as well as conceptualized and implemented a combined ID-addiction medicine training in the U.S. that is now being emulated at other institutions. In addition, Dr. Barlam ed the panel responsible for the 2016 publication, Implementing an Antibiotic Stewardship Program: Guidelines by the Infectious Diseases Society of America (IDSA) and the Society for Healthcare Epidemiology of America (SHEA), which is in the top 5 percent of research outputs ever tracked by Altmetric and cited over 1,000 times.
Gerald Denis, PhD, MED, Medicine and Pharmacology & Experimental Therapeutics, focuses his research on obesity, inflammation and cancer. Dr. Denis was the first investigator to link the functions of BET bromodomain proteins to human cancer, in 1996. This field has grown from 16 papers at the time of his first report to 1775 papers to date. Many advances in breast and prostate cancer, tumor microenvironment and mechanisms of inflammation have depended on his insights, as described in 50 peer reviewed publications, most recently in cancer immunotherapy. His most innovative contribution has been to show how the BET bromodomain proteins, composed of BRD2, BRD3 and BRD4, drive tumor progression in obesity through inflammation in the microenvironment. He is investigating new small molecule inhibitors of these pathways, which hold pharmaceutical potential for cancer patients with co-morbid obesity and metabolic diseases. His national service includes many National Cancer Institute steering and peer review committees, and he has been continuously funded through the American Cancer Society and National Institutes of Health. He has held leadership positions in the Obesity Society and National Cancer Institute, and is a programmatic adviser to the American Association of Immunologists.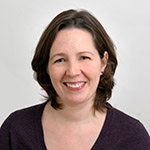 Rachel Fearns, PhD, MED, Microbiology, is a virologist known for her work in the field of non-segmented, negative sense RNA viruses, specifically in dissecting the molecular mechanisms by which the viral genome is transcribed and replicated by the viral polymerase. Her expertise has been sought after to write definitive reviews on viral polymerases and transcription/ replication mechanisms, acknowledging her recognition as a leader in the field. In addition, she is sought out by grant review committees, both nationally and internationally, and she currently is a standing member of a NIH grant study section. She has been a member of various journal editorial boards, and currently serves as a review editor for PLoS Pathogens. She has maintained consistent funding from the NIH, various pharmaceutical companies, and private foundations.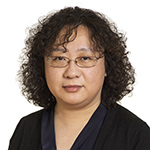 Yang Jin, MD, PhD, MED, Medicine/Pulmonary, Critical Care, Allergy & Sleep Medicine, is a pulmonary and critical care physician, molecular and cellular biologist, clinical and basic science mentor/educator, with specific training and expertise in lung injury, inflammation and molecular mechanisms. Dr. Jin's group is the first one who reported the functions of extracellular vesicle (EV)-containing microRNAs in the field of lung injury research. Her studies have established a novel concept of the intercellular communication and organ-organ crosstalk in the development of acute respiratory distress syndrome (ARDS), a devastating clinical entity often seen in critically ill patients. She also developed unique methods and tools to facilitate EV research in pulmonary field. Dr. Jin has successfully administered multiple research projects, collaborated with other researchers, and produced highly recognized, peer-reviewed publications from each project. She is dedicated to continuing cutting-edge basic science research, taking care of critically ill patients and mentoring the next generation of physician-scientists. She is passionate about ensuring her basic research work is translated into improvements in care.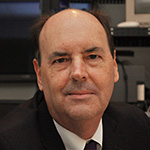 Ronald Killiany, PhD, MED, Anatomy & Neurobiology, is a clinician-scientist with advanced clinical training in neuropsychology and an expert in the field of aging, Alzheimer's disease and Alzheimer's disease related disorders. A bulk of his research has been in the use of advanced brain imaging to study normal aging and neurodegenerative diseases. His group was among the first to use magnetic resonance imaging measures of the hippocampus to distinguish individuals with Alzheimer's disease from age-matched healthy control subjects and subsequently they showed that entorhinal cortex MRI measures identify individuals with prodromal Alzheimer's disease and those at increased risk of conversion to Alzheimer's disease. He is the co-developer of the Desikan-Killiany MRI Atlas and the Desikan-Killiany-Tourville Atlas included in the Freesurfer, brain analysis software package. This atlas has become one of the most widely used by researchers around the world for defining cortical brain structures on MRI scans. He was asked by his national colleagues to help with the Alzheimer's Disease Neuroimaging Initiative when it began in 2004 and he continues to contribute to this initiative, which has fundamentally changed the way the Neuroimaging community interacts and, more broadly, set a new standard for data sharing.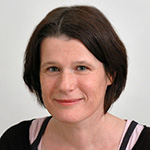 Elke Mühlberger, PhD, MED, Microbiology, is a virologist who have contributed to our understanding of the filovirus family, including Ebola and Marburg viruses. Filoviruses cause a severe disease in humans with high case fatality rates and must be handled under biosafety level 4 (BSL-4) conditions. They belong to the group of non-segmented negative sense RNA viruses and have evolved a unique replication strategy. Dr. Mühlberger has established a reputation for innovation. She was one of the first to study the replication and transcription mechanisms of filoviruses and developed reverse genetics systems that allow for a detailed study of these processes. These systems are widely used in the field of filovirus research. She has since made numerous seminal discoveries, including dissecting the innate immune responses to these viruses, as well as identifying viral proteins that block them. Dr. Mühlberger has contributed significantly to our understanding of virus infection and replication in host cells, identifying the regulatory components on the viral genome that regulate viral replication and transcription, and elucidating the roles of the viral proteins involved in viral amplification and host responses. She has a strong focus on studying filovirus infection in disease-relevant human cells.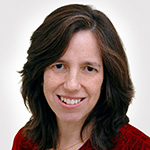 Elizabeth Stier, MD, MED, Obstetrics & Gynecology, has developed new knowledge pertaining to diagnosis and management of Human Papilloma Virus (HPV)-associated anogenital pre-cancers that commonly occur in people living with Human Immunodeficiency Virus (HIV) infection. She established a High-Resolution Anoscopy clinic for anal cancer prevention at BMC where she conducts research and provides clinical care for male, female and transgender patients.  Her advocacy as an obstetrician-gynecologist to provide clinical care for patients regardless of gender is widely known to have had a major impact on reversing the American Board of Obstetrics and Gynecology's policy banning board-certified practitioners' caring for male patients. Dr. Stier chairs the HPV working group of the AIDS Malignancy Consortium (AMC), a cooperative group funded by the National Cancer Institute.  She is collaborating on the development and implementation of international AMC trials for the prevention and treatment of cervical cancer in HIV-positive women in sub-Saharan Africa. She chairs a task force with the International Anal Neoplasia Society to develop preliminary guidelines for anal cancer prevention.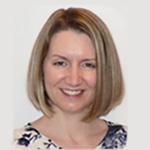 Dawne Vogt, PhD, MED, Psychiatry, focuses her research on the broader social context of military veterans' stress and trauma exposure, mental health and health-care, with the goal of improving the lives of those who have served in the military. Given the historical under-representation of women in veteran research, a key emphasis of her work has been on identifying the unique concerns of female veterans. She has been continually funded since receiving her first grant in 2002, securing support for her research from VA, DoD, NIH, and foundations. She has particular expertise in the development of psychosocial measures and is the author of several measures that are widely used in the US as well as other countries. She also developed a training to enhance Veterans Health Administration (VHA) providers' sensitivity to the health-care needs of female patients that has been completed by over 60,000 employees within the VHA setting.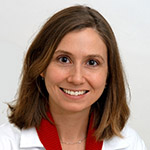 Renda Wiener, MD, MED, Medicine/ Pulmonary, Critical Care, Allergy & Sleep Medicine, focuses on lung cancer screening and pulmonary nodule evaluation, with a particular emphasis on promoting patient-centered care and shared decision-making in these contexts. She is a leader in both research and policy in these areas, chairing or participating in several policy statements and clinical practice guidelines. She is also well known for her work to identify, characterize harms of, and de-implement low-value practices in pulmonary and critical care medicine, chairing the joint American Thoracic Society / American College of Chest Physicians contribution to identifying the "top 5" overused low-value practices in Adult Pulmonary Medicine for the Choosing Wisely Campaign.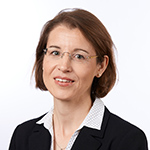 Veronika Wirtz, PhD, SPH, Global Health, focuses on understanding and improving health systems and access to medicines in low- and middle-income countries in three primary areas: evaluation of pharmaceutical programs and policies, affordability of medicines and quality use of medicine to maximize health. Between 2014 and 2016 she co-chaired The Lancet Commission on Essential Medicines for Universal Health Coverage and was first author of the Commission Report. Since 2015, she has been the Director of the World Health Organization Collaborating Center in Pharmaceutical Policy at SPH. Since joining SPH eight years ago, she has she has been a PI or co-PI on 15 extramural awards from a variety of multilateral and philanthropic organizations, developed three courses and created a career mentoring program for DrPH and PhD students. Throughout her career, she has worked on four continents (Europe, Americas, Africa, and Asia), and has directed or co-directed 23 Master's and doctoral students in Mexico, the United States, the Netherlands and Germany, including several who now hold prominent policy or academic positions.